What is Whole30 Anyway?
Whole30 is an eating program that was developed in 2009 by nutritionist Melissa Hartwig.
The program's goal is to teach individuals how to eat healthier and gain the understanding and insight they need to be more conscious and aware eaters.
After Whole30, you'll be armed with the knowledge you need to make smart decisions about what kinds of food you should or should not be eating based on how your body responds.
In a nutshell, Whole30 is quite similar to paleo – the major difference is that Whole30 cuts out all sugar – even natural sugar like honey. Basically:
Most Whole30-ers agree that reading Melissa Hartwig's book In Defense of Food is a fantastic place to start your Whole30 journey. Understanding the science behind the program and why you should say no to those double fudge cookies tends to help folks enter their Whole30 session with more confidence.
Whole30 Essentials Shopping List
So you've got the Whole30 basics down – you know that for the next 30 days, you'll need to cut out all grains, dairy, legumes, and sugar.
Instead, you'll be basing your diet around protein (aka meat), vegetables (and lot's of 'em), some fruit, and healthy fats.
That means now it's shopping time!
So where's the best spot to get the Whole30 goods?
Well you can usually do pretty good at your local grocery story. You'll find many more Whole30-friendly foods in even run-of-the-mill grocery stores than you would have even just a few years. With paleo and natural eating on the rise, many food manufacturers are realizing that people want to eat healthy.
During my first Whole30 several years back, I had to make my own cauliflower rice or take the hike out to Trader Joe's. Today, I can actually find three different brands of cauliflower rice at our local Market Basket store, which is pretty incredible!
While many Whole30 essentials will be obtainable at your local spot, you may have to explore a bit further out of the neighborhood for some items. Popular stores for Whole30 shopping include Whole Foods and Trader Joe's – there's always a wealth of Whole30 goodies at these spots.
If you dread stressful trips to the grocery store, you're in luck – there are quite a few services that can deliver compliant foods and meat right to your door!
Thrive Market is one popular service that many Whole30-ers adore. They offer deep bulk pricing on all kinds of healthy, all-natural foods. They even have an entire Whole30 section you can browse.
Check out our Whole30 shopping list below – they should help you get started!
Sourcing Compliant Meats + Proteins
As far as protein, there are several officially-approved Whole30 meat vendors. From beef to fish, these vendors can deliver organic, grass-fed proteins right to your doorstep.
You certainly don't need to use specific meat vendors – traditional chicken breasts and ground beef will serve just fine. Still, there are benefits to buying clean meat, and the options listed below are some of the best.
Note: All these vendors are officially endorsed by Melissa Hartwig, so you're in good hands. Keep in mind that not all meat these services offer may be compliant, so make sure you navigate to the Whole30-compliant page on these sites.
See our guide to Whole30 meat for expanded info on these vendors, plus additional sources for Whole30-compliant meat!
Note: All these vendors are officially endorsed by Melissa Hartwig, so you're in good hands. Keep in mind that not all meat these services offer may be compliant, so make sure you navigate to the Whole30-compliant page on these sites.
See our guide to Whole30 meat for expanded info on these vendors, plus additional sources for Whole30-compliant meat!
BEEF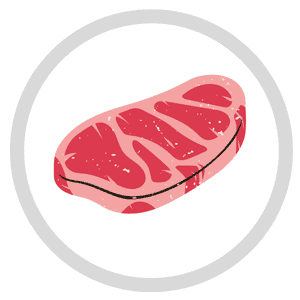 U.S. Wellness Meats
Hormone, antibiotic, and stimulant-free meat you can order online. They offer sausage, chorizo, beef, bacon, & more.
Western Grassland Beef
Humanely raised meat delivered to your door. Offerings include burgers, stew meat, kabobs, steaks, and bone broth.
ButcherBox
100% grass-fed/pastured fed beef, pork, and chicken that you can order on a regular or one-off basis.
Pederon's Natural Farms
Offering sugar-free compliant bacon, kielbasa, hot dogs, bison, bacon, ham and more!
Can I Eat This on Whole30?
Still trying to figure out what foods you can and can't eat on Whole30? While most foods are pretty straightforward, there are always a few foods that throw healthy eaters for a loop!
Browse through our collection of most frequent "can I have this on Whole30?" questions if you need a bit more clarification on particular food items.
Some of our most common questions include:
What Can I Drink on Whole30?
If you're a seltzer fanatic like myself, you'll be thrilled to know that seltzer water is Whole30 compliant (praise be to Polar).
Other compliant drinks include:
Kombucha (with no added sweeteners or sugar)
Coffee (you can't add dairy or sweeteners, but Nutpods are OK. Definitely check out our Whole30 coffee guide for more brewing tips)
Tea (same as coffee)
Note that while 100% fruit juice is fine for using as an ingredient in sauces or marinades for cooking, it can't be used as a regular drink on Whole30 (it's too sweet)!
Our guides below can help guide you more on good Whole30 drink choices.
Whole30 Cooking & Recipes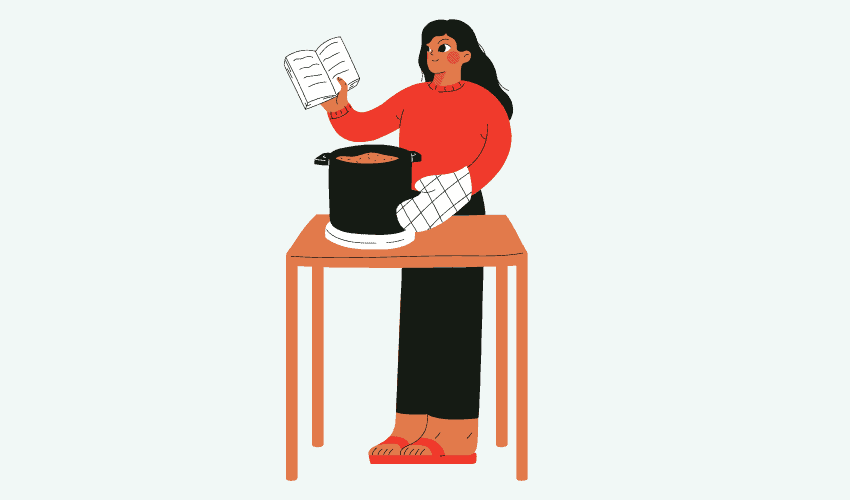 Whole30 involves a lot of cooking. While you don't need to make things complicated (in fact, we recommend sticking with simple recipes if you're not experienced in the kitchen), browsing the wide array of Whole30 recipes at your disposal can be quite fun!
prepping & planning
Meal prep is a big ol' deal in the Whole30 world. It's basically mandatory for a succesfull Whole30.
The level of planning and prep work you'll need to do varies quite a bit depending on:
How many folks you're feeding
The complexity of your meals
How flexible your day is (are you stuck at an office all day or are you home and can spare time to prep during the day)?
Your comfort level in the kitchen
Whether you're working alone or with a sous chef
There's also personal preference to consider.
Some folks love chopping and prepping everything that they need for the week on Sundays. Others like to have an outline of recipes they'll be using and might buy groceries ahead of time, but won't start cooking anything for their meals until the day of.
Prep styles vary, but some kind of preparation is pretty essential to make this Whole30 thing work.
​The value of meal prep has become such a big deal in recent years that several services have even launched aimed at helping you prep more efficiently. If you like to plan stuff out online, you may want to give one of these apps a shot!
Popular meal planning services include:
Real Plans. Real plans is a meal planning app that can be used on computers or smartphones. Browse, collect, and sort your recipes for the week (you can even clip recipes from the web with their Chrome plugin so that your favorite meals are added right to the app). Then Real Plans will popular a shopping list for you! The free version has a decent number of recipes, but the paid version has access to thousands – including recipes from popular sites like Nom Nom Paleo.
Plan to Eat. Plan to Eat is a similar service – like Real Plans, you can clip recipes for the web, or browse their own collection.
whole30 tools & gear
Let's begin with tools and gear that most Whole30-ers recommend are huge life-savers. These items aren't required by any means, but they can really speed up and streamline the cooking process.
Crockpot. Real life-savers – just toss a pork butt or some chicken in one of these and come home to a delicious ready-to-ear meal! Check out our crock pot recipe list for inspiration. <<Our Pick is the 6 Quart Programmable Crock Pot>>
Spiralizer. Spiralizers are slicing tools that can be used to noodle-ize veggies! Get ready for zucchini noodle bolognese and butternut squash lasagna! Transforming your veggies into pasta strands is a great easy and tasty way to up your vegetable intake.
Food Processor. Lots of sauces, salsas, and other recipes call for some pulverization in a food processor. While you can probably get by avoiding recipes that call for one, they're very handy to have.
Immersion Blender. The immersion blender is another tool commonly referenced in Whole30 recipes – it's especially necessary if you plan on making your own salad dressings or mayo.
Salad Spinner. Salads are common go-to lunches on Whole30. You'll likely be washing a lot of lettuce, so a salad spinner is smart to have on hand
whole30 pantry staples & essentials
These are a few items nearly all Whole30-ers are in need of at some point during their program. If you're not sure what staples to start with, these are some good choices:
Ghee. This dairy-less butter alternative is a popular fat to use on Whole30.
Coconut Oil. Another tasty, healthy fat that's often used for cooking during Whole30.
Coconut Milk. Coconut milk is often used in sauces and marinades. Plus, it can be added to your coffee to cream it up a bit. Now try mixing coconut milk, coffee, and ice to whip yourself a dream-worthy frappe!
Coconut Aminos. Coconut Aminos is basically a soy sauce alternative, so it's often used in stir frys and similar dishes.
Whole30 Recipe Collection
We've got no shortage in the recipe department – we've been working hard to collect and curate awesome Whole30 recipes from all across the web!
Browse through our recipe round-ups, or continue reading to see our favorite Whole bloggers who have their own massive recipe databases.
More Whole30 Recipe Resources
A list of some of our favorite Whole30-friendly recipe websites and resources.
Knowing Your Enemy: What Ingredients to Watch Out For
Label reading becomes a fine art during Whole30.
Most ingredient issues are centered around sugar. Food manufacturers have become quite skilled at trying to sneak sugar and sweeteners into our foods by giving them new and exotic names from "coconut nectar" and "evaporated cane juice" to "anhydrous dextrose."
Learning all these curious sugar synonyms will be pretty to avoiding the sweet stuff.
In addition to sugar, avoiding certain types of oils, sulfites, and carrageenan is also key. Make sure to read the official Whole30 Additives Guide, and check out our guide to Whole30 approved oils!
Emergency Foods & How to Use Them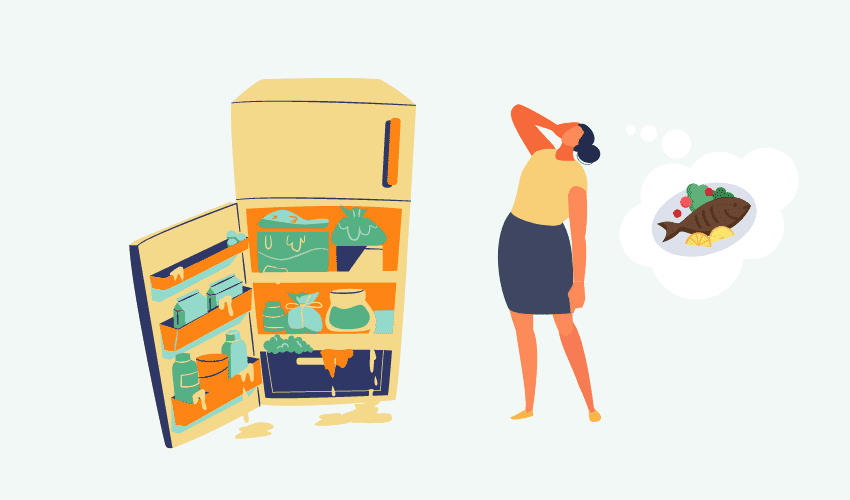 Whole30's core philosophy is centered around learning how to cook and eat foods that are good for your body and that don't damage your digestive process.
While eating natural, whole foods is the main focus, there will likely be at least one or two occasions when you didn't have time to prep a meal and are suddenly hungry with zero options.
Meal prep is one of the cornerstones to Whole30 success – ideally, you should always have a plan regarding what you'll be eating for the meal, day, or week. Not prepping means potentially finding yourself forced into a corner while ravenous with hunger. Hungry people don't make smart decisions, and this is when slip-ups are most likely to occur.
To combat these unexpected hungry-and-desperate moments, we suggest gearing up with a few Whole30 complaint protein bars (or heck, even entire pre-made meals to keep on hand in the freezer).
whole30 pre-made meals
One way to make sure you have a few go-to emergency dishes on hand is to get some help from one of the services that offer pre-made Whole30 meals.
These services can get a bit pricey if you use them for the entire program, but stocking up on 5-10 emergency meals is fairly do-able for some folks and can provide a nice safety net for when meal plans go awry.
You can read more about Whole30 meal delivery services to learn the ins and outs of how they work!
whole30 protein bars: the good & bad
There are a number of different bars and quick eat options at your disposal. Be aware that officially endorsed Whole30 bars are ones that don't rely heavily on fruit. While Melissa Hartwig used to endorse Larabars, the side has since changed.
Why? Well, Larabars are made with compliant ingredients, but rely heavily on fruit and nuts. Because they are naturally sweet due to so much fruit, some individuals found themselves treating Larabars like desert and using them to "feed the sugar dragon."
Many Whole30-ers still choose to keep Larabars on hand as emergency food – especially since they have become increasingly more common and can now be found at many grocery store chains.
However, just keep in mind that fruit and nut bars do have their own dangers and potential to wreak havoc on your Whole30 success if used incorrectly.
Popular Whole30 bars include:
Larabars. As noted above, Larabars are a bit tricky because, due to their fruit-packed composition, they can easily be abused and treated as a sugar fix. They're still a technically complaint option, but tread carefully with these.
RxBars. These exist in a similar realm to Larabars – compliant ingredient-wise, but easy to abuse due to the fruit and nut style of bar.
Epic Bars. Epic bars are really more akin to jerky than anything else – these meaty beef, chicken, venison, bison, and bacon bars come in a variety of cool flavors (like Chicken Sriracha or Bison Bacon Cranberry). Since they're mostly made of meat, they're totally compliant and are actually officially endorsed by Whole30.
Wild Zorra Bars. Wild Zorra Bars are beef and veggie bars that, similar to Epic Bars, are 100% compliant and officially endorsed by Whole30 due to their meaty make-up. Try cool flavors like Chili Beef w/ Kale and Curry Masala Turkey w/ Spinach and Dates.
There are also other Whole30-friendly bars on the market that aren't officially endorsed. Most others walk that fine line that Larabars and RxBars straddle.
See our mega guide to all Whole30 bars below, as well as our article detailing the specifics of Larabars.
whole30 snacks
While snacking isn't banned per se, it's a bit of a tricky topic on Whole30. You see, when doing Whole30 properly, you should be full enough with each meal to not need snacking between meals.
If you find yourself getting hungry between meals, you're likely not eating enough. Or – like many – you're a habitual snacker, and it's time to break that bad habit!
Still, for a variety of reasons, folks might need a quick snack if a meal is unexpectedly delayed at dinner or due to other issues. We have a few quick snack guides below for your to check out!
Eating Out on Whole30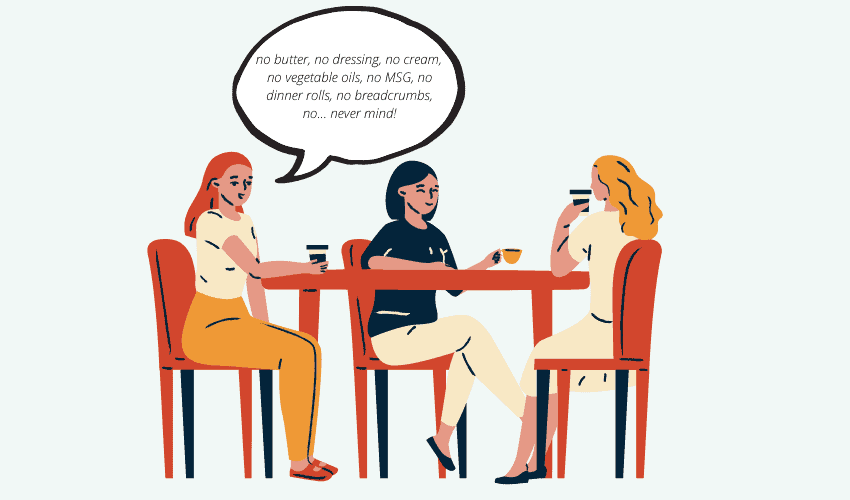 Eating out on Whole30 is not for the faint of heart.
It's tough – really tough! In fact, the general consensus is that it's best to avoid eating out all together on Whole30. Still, if circumstances require you to eat out, no need to worry – we've got your back!
Our Whole30 eating out guide below can show you your best bet when it comes to compliant restaurants, what dishes to eat (and which to avoid), plus what questions you'll need to have at the ready to assault your waiter with.
Finding Compliant Brands
Finding compliant meats, sauces, salad dressings, marinades, and condiments is a common conundrum for Whole30-ers. Luckily, we've got you covered with our collection of the best Whole30 compliant brands available.
That concludes our Whole30 intro guide! Anything major we missed? Let us know in the comments and we'll work on adding it to our ultra guide.