We're geared up to share another bulk of tasty Whole30 Potato Recipes that are easy to cook, taste great, and will help you conquer your Whole30 program!
Quick Note: Yes, Potatoes Are Compliant!
Some readers get a bit confused seeing potatoes mention in Whole30 recipes, assuming that they are banned. While initially, the Whole30 program only allowed sweet potatoes and not white potatoes, the verdict was overruled back in 2014 – white potatoes are now A-OK!
Let's kick things off with these delicious, nutricious, and filling Whole30 potato recipes!
1) Twice Baked Potato Recipe
This recipe for Twice Baked Potato from Stay Fit Mom is a great choice for lunch that the whole fam should enjoy. This tasty Whole30 potato recipe includes simple ingredients like potatoes, almond milk and whole30 homemade ranch (not sure how to make it? See our list of Whole30 salad dressing recipes) Enjoy your cozy winter afternoons with this filling dish.
2) Rosemary Potato Recipe
This simple Rosemary Potatoes recipe comes from Bravo For Paleo. The lovely rosemary taste adds fun and flavor to good ol' potatoes, and this recipe is quite easy to make, requiring just a few ingredients like garlic, olive oil and rosemary for topping.
3) Mustard-Crusted Potato Recipe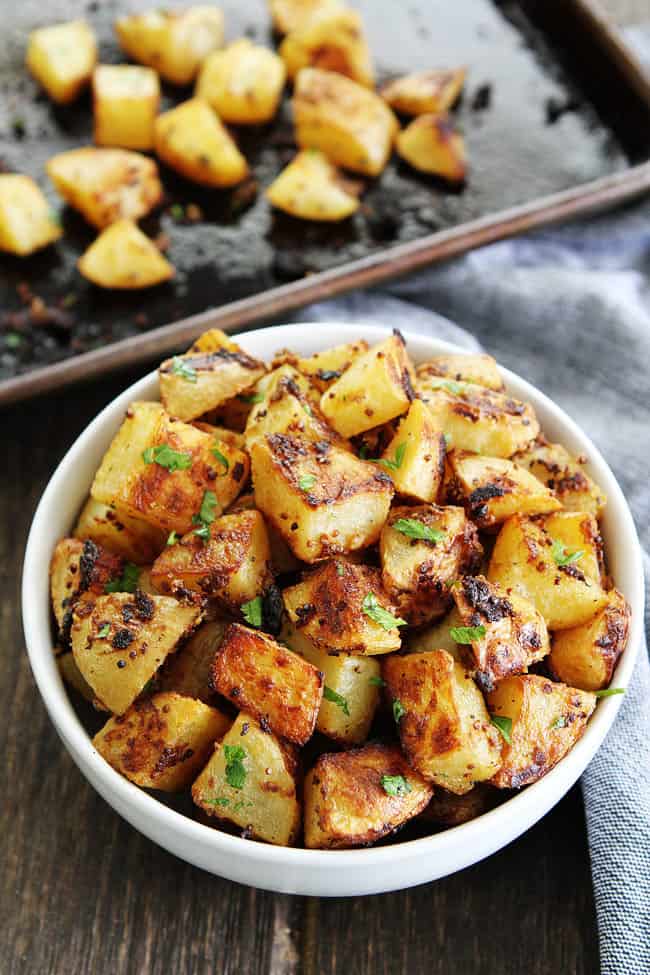 This recipe for Mustard Crusted Potatoes comes from Two Peas and Their Pod. These are some unique, high-class potatoes you can whip up right at home! This Whole30 potato recipe includes mustard, garlic, lemon, potatoes and olive oil.
4) Garlic Herb Potato Recipe
This tasty homemade recipe for Garlic Herb Potatoes comes from Rasa Malaysia. It's easy too – all you need is lemon, some spices, garlic, olive oil, and potatoes. Make sure to substitute the butter for ghee (or leave out the butter). These potatoes serve as the perfect side dish to a main meal.
5) Whole30 Mashed Potatoes
This homegrown favorite is perfect for cold weather Whole30s! This comfort food classic is made with ghee, garlic, and coconut milk. Get the Whole30 Mashed Potatoes recipe at Olive You Whole.
6) Baked Potato Chips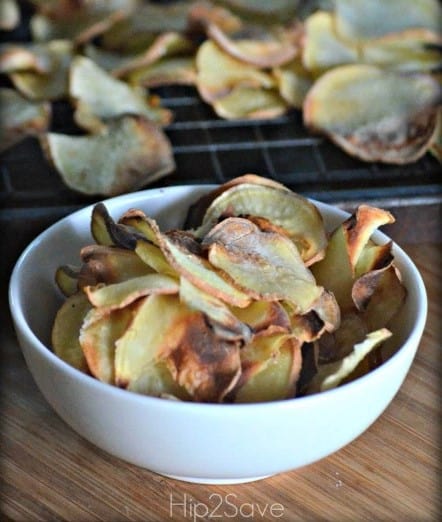 Calling all chips lovers – don't miss this great Baked Potato Chips recipe from Hip 2 Save! That's right, you can throw together your own potato chip recipe with just potatoes, coconut oil, salt, and pepper.
7) Whole30 Crispy Potato Wedges
You don't need a frying machine to get that lovely crispy taste! This Whole30 Potato Wedges recipe from Don't Waste The Crumbs uses potatoes and Italian seasoning to make these irresistible wedges. Try these crispy wedges alongside a compliant steak, or even with your morning eggs.
8) Melting Potatoes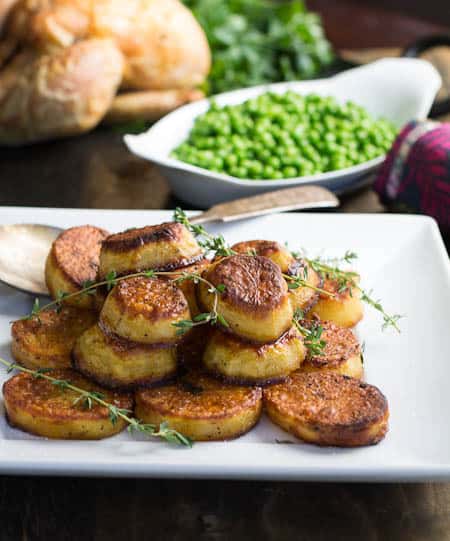 These Melting Potatoes from Spicy Southern Kitchen feature patty-like potatoes that will have your mouth watering. This Whole30 potato recipe provides both the creamy and crispy potato textures for a dish you'll devour. This recipe includes garlic cloves, thyme and potatoes (as well as butter, which you'll need to substitute with Whole30 ghee).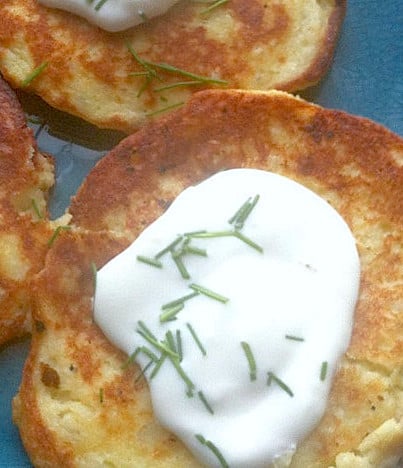 This irresistible Easy Potato Pancakes from Ancestral Nutrition are impossible to stop eating. These tasty little babies are made with potatoes (and/or turnips), eggs, and coconut oil. Give them a try!
These Pan-Fried Fingerling Potatoes from The Cookie Writer make for a perfect side dish or hearty breakfast. Just be sure to use compliant bacon for this one.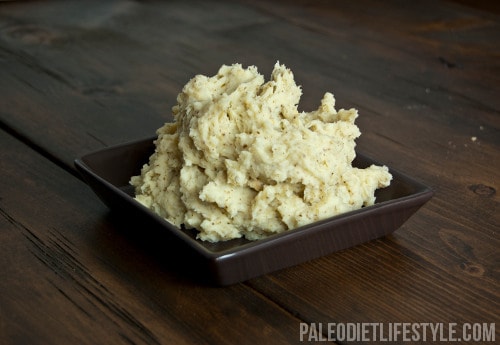 Don't miss this amazing Pesto Mashed Potatoes recipe from Paleo Leap! Paleo is awesome, as are mashed potatoes. Together? Unbelievable! This recipe is fairly easy to make too, featuring potatoes, coconut milk, pesto and garlic.
12) Crispy French Fries
Screw McDonalds, you can create delicious Whole30 friendly french fries right in your kitchen! Check out this recipe for All Natural French Fries from Nurture My Gut. This recipe includes russet potatoes, coconut flour, onions and Himalayan salt.
This wondrous Whole30 Potato Salad comes from Fashionable Foods. It's made with vinegar, eggs, potatoes, cucumbers, chopped onions and carrots.
Smashed potatoes -don't worry, they aren't an accident. This Smashed Potatoes recipe comes from the Laughing Spatula. It's compliant and made with herbs, olive oil, and potatoes. Sadly, many of the toppings are no-gos (like sour cream and parmesan cheese), but you can top them with bacon, so long as it is compliant.
15) Curried Chicken With Potatoes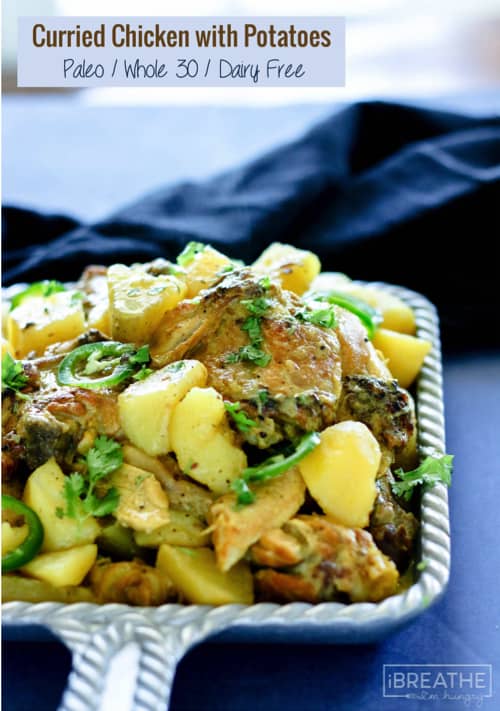 Curry lovers rejoice – don't miss out on this Whole30 Curried Chicken With Potatoes recipe from I Breath I'm Hungry. This recipe features delicious ingredients like chopped dates, curry powder, coconut milk and olive oil.
We hope you enjoyed this collection of Whole30 potato recipes! Any to add? Share your favorites in the comments!