This collection of Whole 30 Mexican recipes includes a variety of different Mexican dishes, including the traditional tacos to the not so traditional Mexican Shepherd Pie.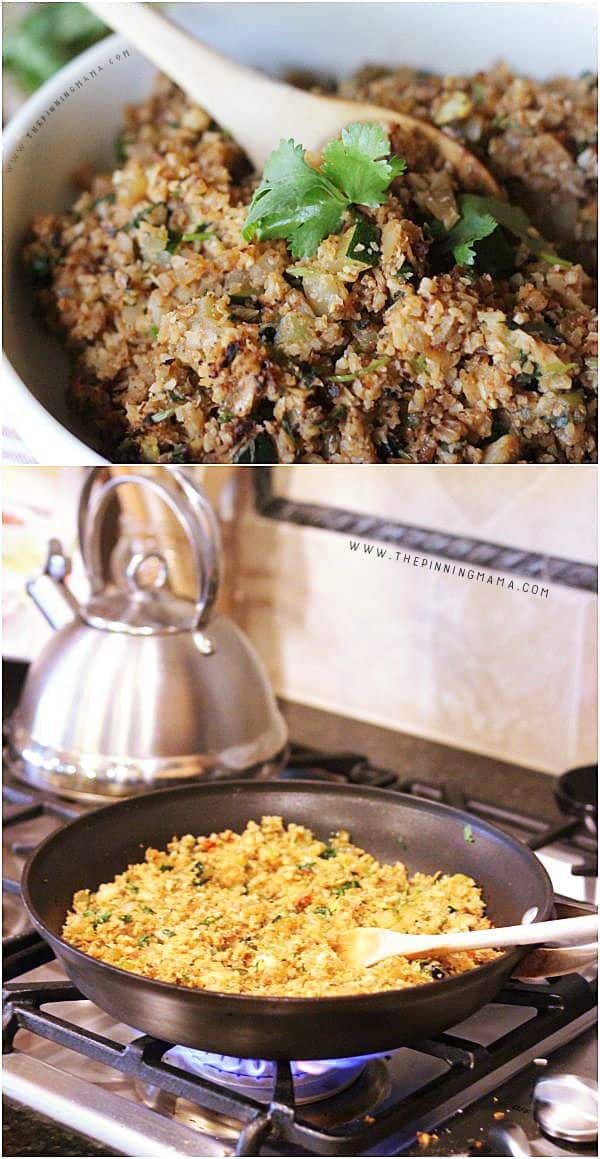 Don't miss taco night on the Whole 30, instead try out this easy Mexican Cauliflower Rice side that is Whole 30 approved by The Pinning Mama!
This Mexican cauliflower rice includes your own fajita seasoning, veggies and riced cauliflower.
Looking for a nontraditional Mexican recipe, try out this Mexican shepherd's pie from Stay Fit Mom.
It's shepherd's pie with a twist, including guacamole and Mexican seasoning then topped with mashed sweet potatoes. This recipe is a perfect way to change up your Whole30 experience.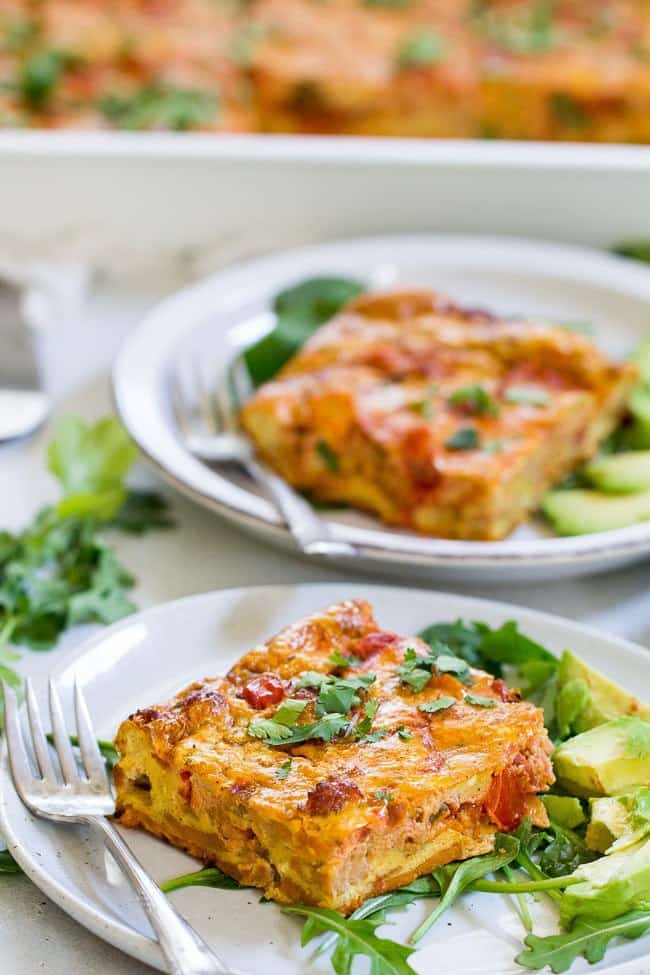 One of the hardest part of doing a Whole 30, is figuring out a way to switch up your breakfast routine. This Mexican Breakfast Casserole does just that. It involves simply combining just the normal quiche, with Mexican spices, spicy sausage and veggies.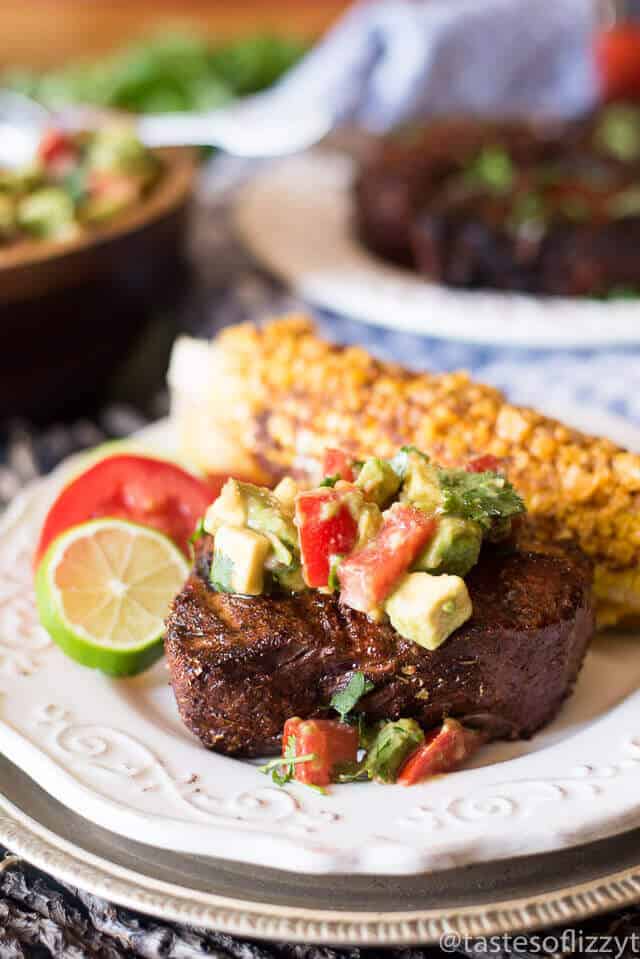 If you are looking for a weekend meal, this Whole30 Mexican steak with avocado salsa will be the perfect recipe to go with. This Whole30 recipe includes a delicious steak and a salsa you won't forget. Pair this steak with a quick an easy side or salad and have a perfect summer meal.
Burrito bowls have been all the craze these days, and you don't have to miss out on them during your Whole30. This Whole30 Mexican Burrito Bowl includes meat, pico de gallo, avocado creama, and cauliflower rice.
These Whole 30 Paleo Big Game Mexican Potato Cakes, created by Olive You Whole are the perfect recipe for a crowd. Whether it is a potluck, game day or just a party in general the Whole 30 Mexican Potato Cakes will please any crowd. These potato cakes recipe includes a creamy jalapeno ranch and olive pico de gallo recipe to go with it.
When it comes to meal planning, Whole30-friendly crock pot meals are the best. This Whole 30 Mexican Pulled Pork recipe is one of those recipes. Taking no one more than 20 minutes to pull together, this Mexican pulled pork with peppers and onions is perfect to throw with some cauliflower rice any day of the week!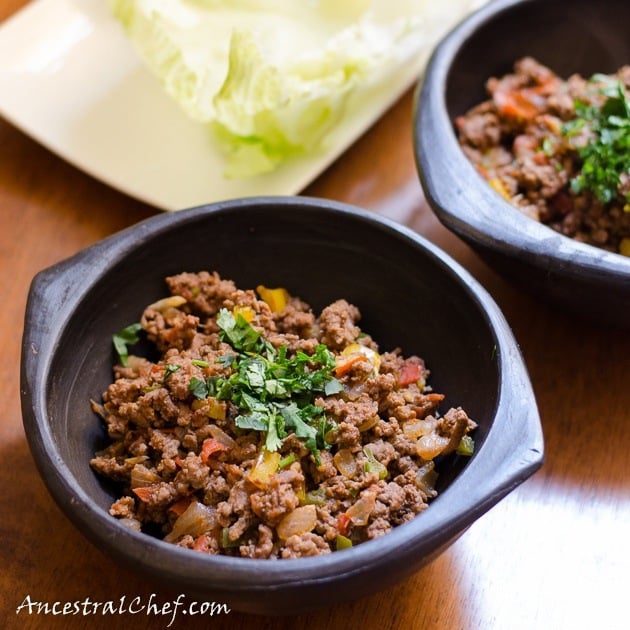 Looking to have a classic Mexican taco night, these Whole 30 Mexican tacos by Paleo Magazine are the perfect recipe for you to try.
You can wrap these ground beef based tacos in lettuce leaves, for a Whole 30 twist on a taco shell. They are low carb, and spiced to perfection!
Who said stir fry had to be an Asian dish? This Whole30 One pot Mexican Chicken Stir Fry proves it doesn't.
This one pot Mexican chicken stir fry is perfect for anyone, but who wouldn't love to make a dish that takes less than 20 minutes and only includes one dish to clean? With only 7 ingredients, this stir fry is something you probably already have in your pantry, so why not try it out?
This Mexican Layered Dip by Paleo Newbie can be paired with homemade plantain chips or can be eaten by itself. This Mexican layered dip replaces beans, sour cream and cheese, with a guacamole layer and several veggie layers.
When you need a break from eating plain eggs for breakfast, this Whole30 Mexican Egg Baked Sweet Potato is a great way to mix it up.
The flavors will make you feel like your egg is a whole different type of food! These flavors pair perfectly with a perfectly roasted sweet potato. And don't forget the avocado sauce that comes with it.
The first step to a great Mexican dish is the seasoning. This Whole30 Mexican Seasoning by Ben and Me is a great start to making the perfect Mexican meal.
Using spices with chili powder and crushed red pepper, this recipe is great for making your own spiciness, depending on what you like.
When you want something simple for dinner, this Whole30 Mexican Taco Salad by Farm Stead Chic is the recipe for you. Using simple ingredients, grass fed beef and the right amount of seasoning, this Mexican taco salad bowl is the perfect refreshing dish to pair with a homemade salsa dressing.
Sometimes soup just sounds good. This Whole30 Mexican Chicken Soup by I Heart Nap Time was designed to be easy, made with a crock pot and delicious so the whole family will devour it!
As I Heart Nap Time says themselves, this soup is the perfect excuse to add in some extra veggies for those non veggie lovers in your family.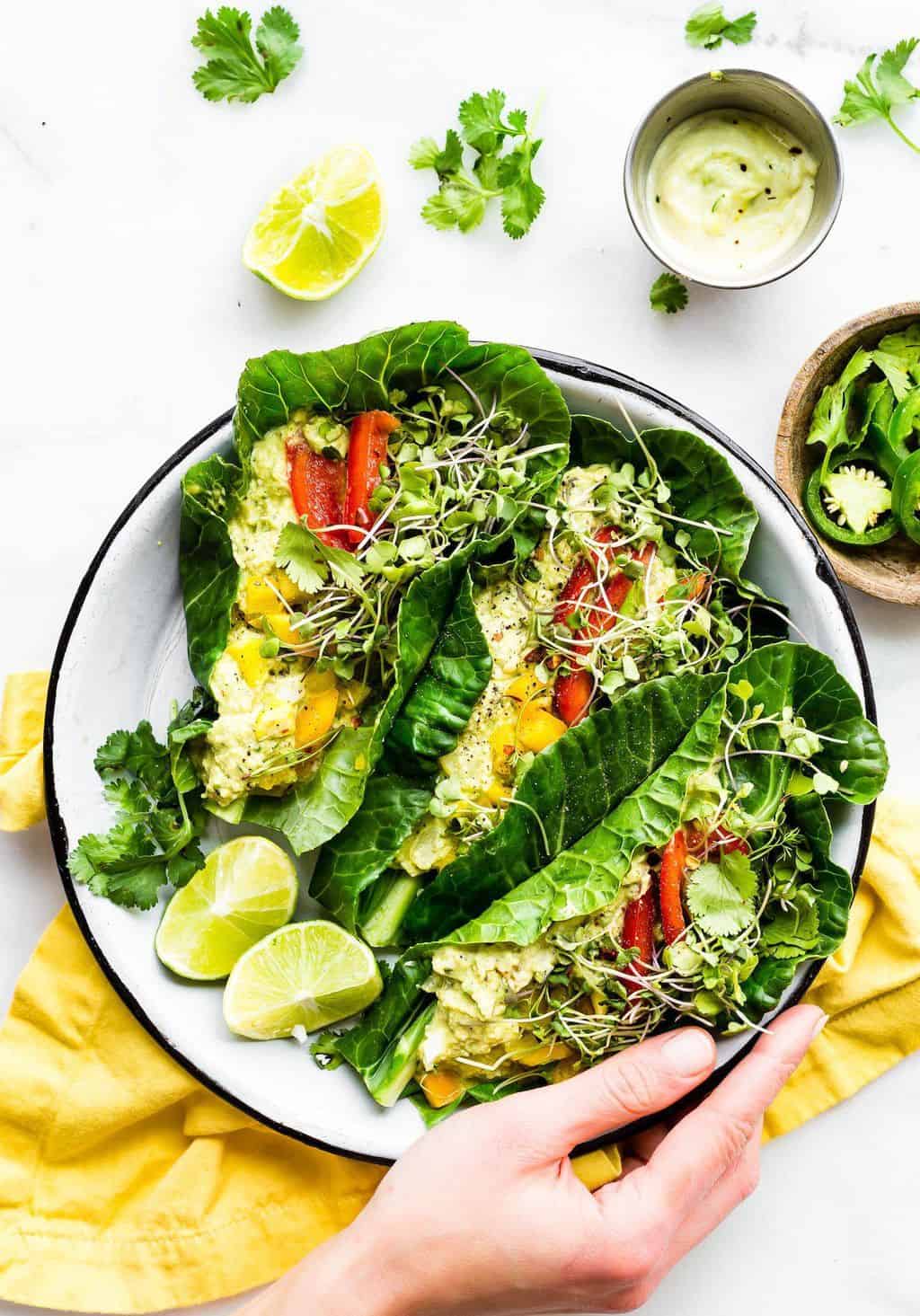 Mix it up with this Mexican style egg salad. This Mexican Avocado Egg Salad is a great way to add some flavor to your eggs. Using a collard green wrap this is a great low carb, light lunch, not to mention great for a grab and go.
That concludes the Whole 30 Mexican recipe round up. Check out these recipes by clicking on the links. We hope you enjoy!