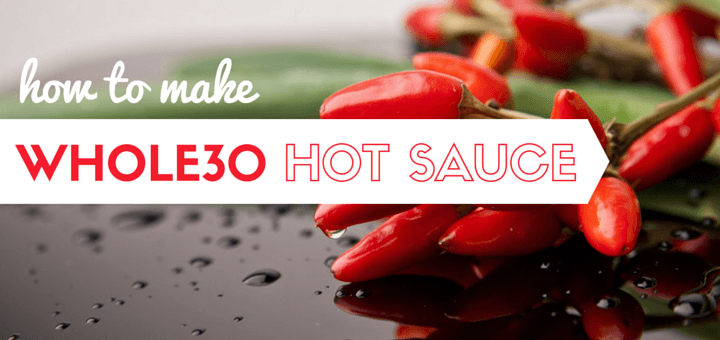 Good news – Whole30 hot sauce is actually not too hard to come by, and it's the perfect thing to spice up stale meals during your Whole30 program!
Compliant Whole30 Hot Sauce Brands
Here are a few compliant brands of hot sauce you can find in stores an online.
Official siracha sauce is out…but you can make your own if you want!
Ingredient Watch List for Compliant Hot Sauce
There are plenty of compliant hot sauce brands out there (it's usually not too hard to find), but of course you'll still need to check those ingredients!
Here are specific ingredients to avoid that we've found are common hot sauces, as well as ingredients that you don't need to stress over.
Avoid: sugar, corn starch, sulfate (sulfar dioxide, sodium bisulfite, potassium metabisulfite, soy lecithin.
OK: red pepper, salt, vinegar, xantham gum (not ideal but acceptable), guar gum.
How to Use Your Compliant Whole30 Hot Sauce
Here are a few things you can do with your compliant hot sauce…
Add ghee to your Frank's Red Hot and you have buffalo sauce!
Add to ground pork for some tasty

breakfast sausage patties.
Stir it in with your mustard

to top a compliant hot dog.
Add in some

hot sauce to your pulled pork dish

for an extra bang.
Any other ideas for kicking up dishes with hot sauce? Share your hot sauce ideas – as well as any other favorite brands of compliant Whole30 hot sauce, in our comments!