Some people consider the Whole30 program to be quite restrictive, but really there is plenty to cook so long as you're willing to think creatively and cook outside of the box! Sometimes it just means taking time to enjoy foods that you may have forgotten about, like the humble butternut squash.
We're celebrating the superiority of the squash with these 15 Whole30 butternut squash recipes – enjoy!
1. Whole30 Chipotle Lime Butternut Squash
This chipotle lime butternut squash recipe comes from The Whole Smiths. It is made with butternut squash, lime juice, cilantro and ground chipotle powder. This hot and tangy dish will make you see butternut squash in a whole new light.
2. Whole30 Butternut Squash Fritters
Cook It Up Paleo (don't you just love a good pun) brings us this simple butternut squash fritter recipe. It is made from butternut squash, coconut flour, rosemary, thyme, and basil. These fritters are remarkably filling – plus the kids will love them!
3. Roasted Butternut Squash Noodles
This butternut squash noodles recipe originates from Skinny Taste. Using only butternut squash and a decent spiralizer, these oven-roasted squash noodles are perfect for Whole30 stir frys!
4. Pork Shoulder & Squash Posole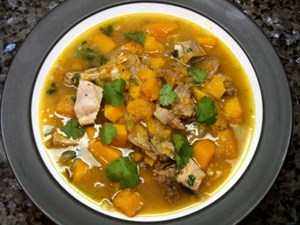 Heartier than the average butternut squash soup, this Columbian stew is just the thing to keep you warm as the nights get longer. You can recreate this recipe by the Caveman Bistro using pork shoulder, butternut squash, jalapeno pepper, cumin, garlic and yellow onion.
5. Bacon & Butternut Squash Quiche
This bacon and butternut squash quiche recipe comes from My Happy Healthy Home. It is made using butternut squash, bacon (Whole30 compliant bacon, naturally), egg, spinach and coconut milk. This Whole30 compliant quiche is perfect for breakfast, lunch or dinner.
6. Paleo Butternut Squash Shepherd's Pie
This SWhole30-friendly Shepherd's Pie recipe is another great winter warmer, created as a challenge over at Primally Inspired. It can be recreated using ground beef, butternut squash, onion, turnip and carrots.
7. Pomegranate & Squash Salad
This pomegranate and butternut squash with tahini dressing recipe comes from Dishing Up The Dirt. It is made using butternut squash, pomegranate seeds, tahini, and walnuts. This delicious Whole30 Winter salad mixes earthy and sweet flavors making it more of a main meal than a side dish.
8. Juicy Stuffed Peppers With Butternut Squash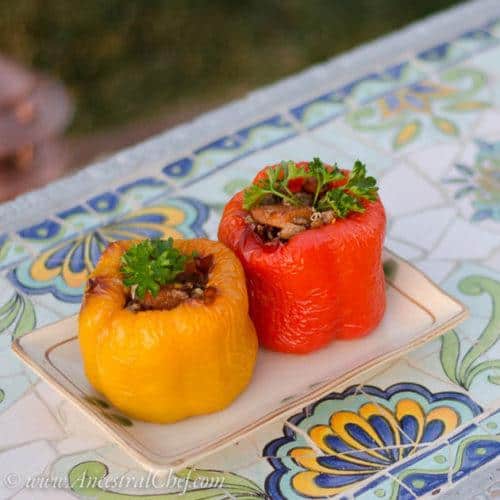 This juicy stuffed peppers with butternut squash and ground beef recipe can be found over at Paleo Magazine. It uses bell peppers,butternut squash, cinnamon, ground beef and cardamom. Stuffed peppers are a family favorite and are perfect for an easy lunch.
9. Sage Roasted Butternut Squash Puree
This pbutternut squash puree recipe comes from Hold The Grain. It can be recreated with butternut squash, sage, and ghee. This low effort puree is a perfect side for lazy day eats.
10. Whole30 Butternut Squash Hash
This butternut squash hash recipe originates from Paleoholic. It includes butternut squash, chives, red onion and sage. This power breakfast will keep you fuller for longer and help keep your energy levels up for most of the day.
11. Butternut Squash & Apple Soup
The Mama Maven created this butternut squash and apple soup recipe using chicken broth, apple, butternut squash, and ginger. This sweet soup is just the thing to help you beat those winter blues!
12. Mash Stuffed Bacon Jalapenos
A great lunchtime treat, a side for dinner, or even something for watching the game, these jalapeno poppers are gluten free, paleo and Whole30 approved. Plaid and Paleo created this dish in which jalapeno peppers are stuffed with butternut squash mash and wrapped in bacon. Amazing!
13. Pork, Squash, and Cabbage Mash Up
This Pork, Squash, & Cabbage Mash Up recipe originates from Eat Heal Thrive. It is made from pork, butternut, squash, cabbage, and red onion. It's meals like this that make non Whole30-ers envious of our awesome food!
14. Beef Stuffed Butternut Squash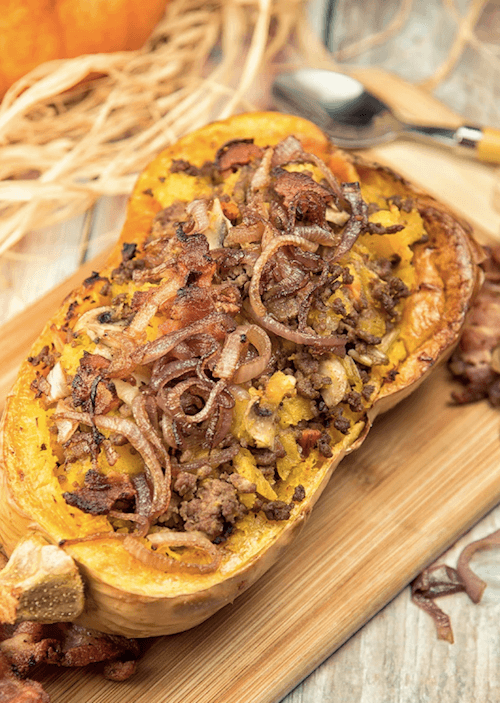 This recipe of butternut squash stuffed with beef comes from Paleo Leap. It is made using butternut squash, ground beef, bacon, onions, and mushrooms. This stuffed squash is an awe-inspiring centerpiece for dinner – guests are sure to be impressed!
15. Apple, Squash & Pulled Pork Casserole
This apple, squash, and pulled pork casserole recipe comes from The Healthy Foodie. This casserole can be recreated using pork loin, butternut squash, apple, apple juice, and onion. This Whole30 slow-cooker sensation is the epitome of comfort food – don't miss out!
That's it for our list of Whole30 butternut squash recipes. Did we miss any of your favorites? Share your top butternut squash recipes in the comments below!