Follow the Whole30 can be tricky enough, but especially tricky when you are craving a particular cuisine, say Asian food for example.
Below you will find a collection of Asian inspired recipes that will fit your Whole30 food list – get those chopsticks ready!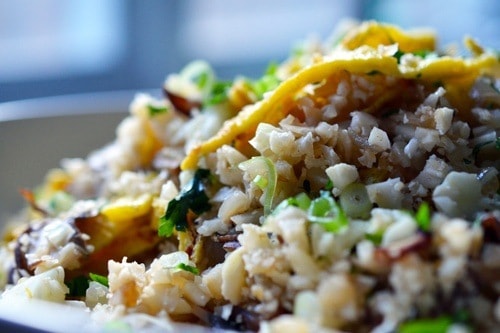 This Asian Cauliflower Fried Rice recipe is brought to you by Nom Nom Paleo. It is the perfect way to substitute a traditional rice recipe.
The Whole30 Asian recipe replaces rice with riced cauliflower, which is made so much easier as you can now find cauliflower already pre-shredded at Trader Joe's, Sam's Club and other grocers. It is an easy recipe, combining some cauliflower rice, spices, veggies and meat that can be customized depending on your preference.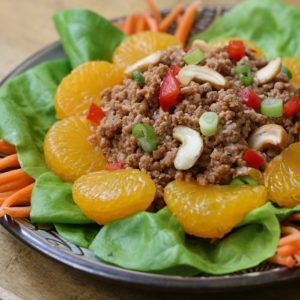 These Asian Style Wraps are created by The Nourishing Home. They are the perfect way to replace your lettuce wraps at a restaurant. This recipe yields 4-5 servings, perfect for a family dinner night or even a dinner and leftovers for lunch the next day.
The recipe uses coconut aminos, a great Whole30 substitute for soy sauce as a flavor replacement, so you can have the same lettuce wraps with the same flavor.
Whole 30 Asian Beef With Broccoli made by CupcakeOMG takes one of the most popular Chinese style dishes and creates a whole foods version without all of those additives you get at a restaurant with the same great flavor!
The best thing to do for your Whole30 is to start with a meat and vegetable, and that is exactly what this recipe does with beef and broccoli. With this Whole 30 Asian Beef With Broccoli you won't even miss the rice.
This Whole30 Asian Broth Bowl is the perfect recipe when you are short on time. It takes just 20 short minutes to pull this broth bowl together.
The Chronicles of Home takes this simple and easy Asian Broth Bowl recipe and gives you Whole 30 options to have beloved Asian broths while staying compliant. So if you are short on time, try out this Asian inspired broth bowl!

When thinking of parties these Whole 30 Asian Turkey Meatballs come to mind – the recipe is by Little Bits Of. These turkey meatballs are the perfect recipe to trick people into eating Whole 30, as you would never know the difference due to how great it tastes!
The meatballs are made with ground turkey and also pair perfectly with cauliflower rice for a nice meal at home.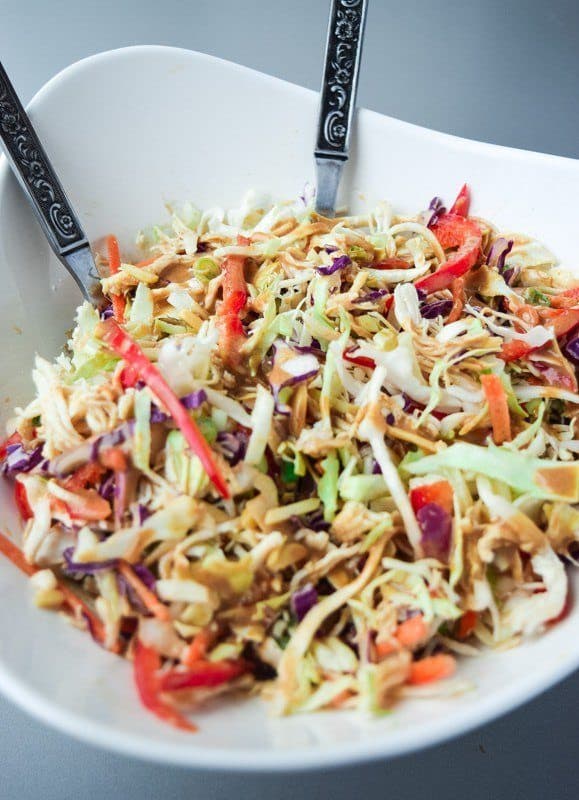 Sometimes you just need something crunchy and fresh, and this Whole30 approved Asisan Chicken Chopped Salad by Tasty Thin will do the trick.
This salad pairs cabbage and premade cole slaw mix with a delicious Asian dressing and chopped chicken to bring together a low carb Whole 30 approved meal, that will have your taste buds happy.
The Whole30 can be boring if you keep eating the same foods and flavors everyday, but the key to successfully finishing an enjoyable Whole 30 is to mix up the flavors and this Whole 30 Asian Mango Chicken and Coconut Cauliflower Rice recipe by Food Faith Fitness is sure to help you.
The sauce of this mango chicken is unique using a fresh mango juice as a key ingredient in the sauce. It is combined with a delicious twist on cauliflower rice with the addition of coconut flakes.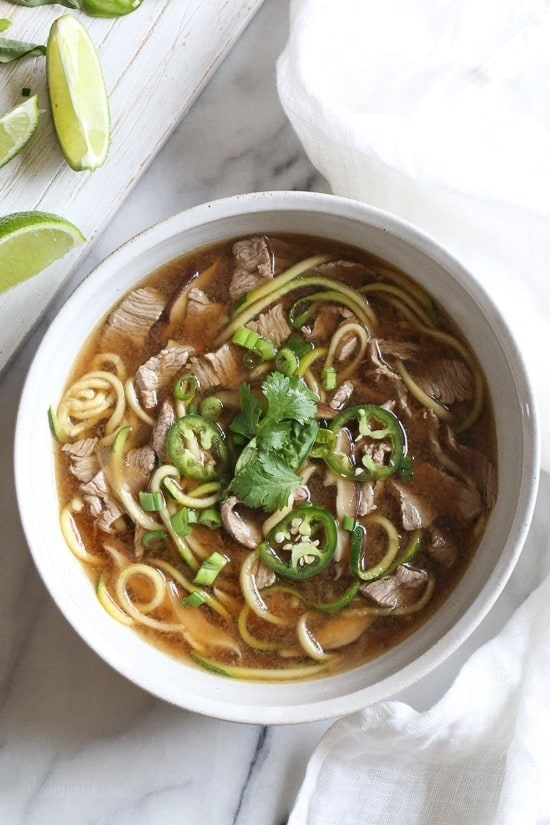 This Whole 30 Asian Beef Zoodle Soup by Skinny Taste uses a great Whole 30-friendly product, Red Boat fish sauce. If you are craving Asian noodles for dinner, this recipe is sure to cure your cravings.
The recipe uses Bone Broth as a base, and you are sure to love the beef sirloin steak involved.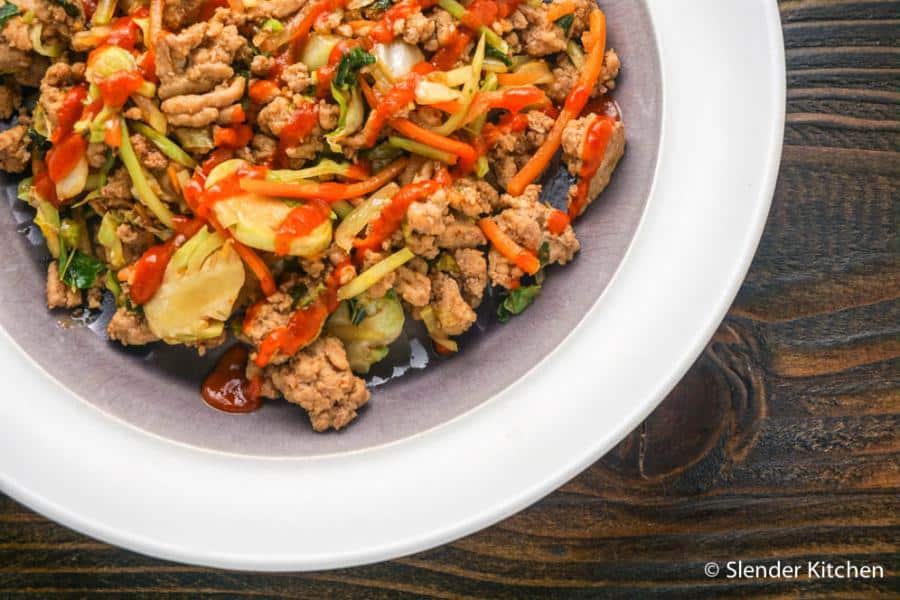 Nothing is better than a stir fry, and this Whole 30 approved Asian Ground Turkey Stir Fry is the perfect one pan meal. Easy on the mess and quick to make, this stir fry dish is perfect for family cooking.
Looking to switch it up on your Whole 30, try out this Whole30 Version of Slow Cooked Asian-Style Short Ribs by Honey Ghee and Me. This meal is perfect for the busy bee, just throw your ingredients in a crock pot, let sit for 4-5 hours on high or 8 hours on low and come home to a delicious and flavorful short rib!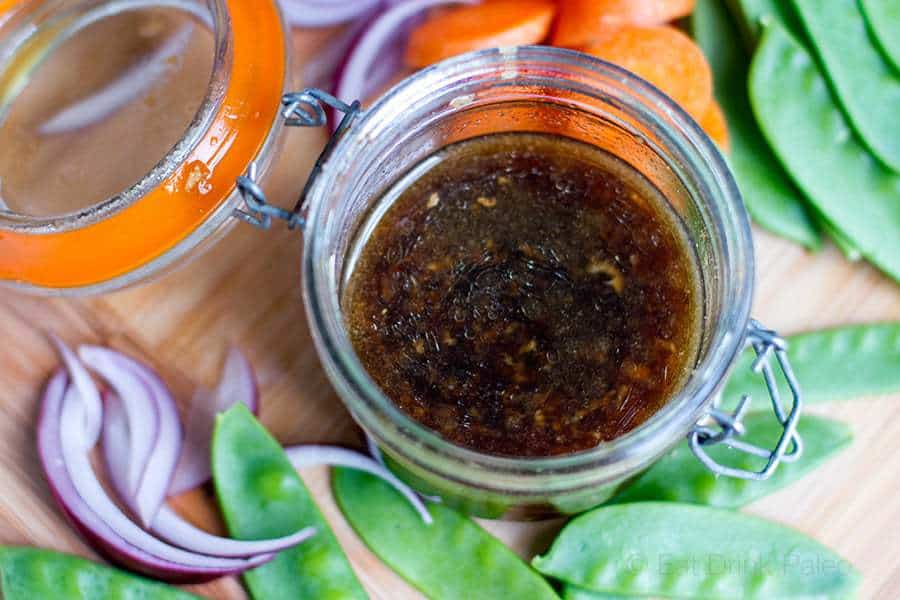 The secret to a great Asian dish is in the sauce. And this Whole 30 Paleo Stir Fry Sauce will be your secret to your great Asian dish.
Eat Drink Paleo combines spices, oils and coconut aminos in her base to the perfect Asian stir fry sauce, perfect for stir fry, meat and veggies or cauliflower rice.
Stir fry is one of the most popular dishes, as it requires one pan, one sauce and one scoop for plating. This shrimp stir fry covers the flavor, but also covers the texture you will love in a stir fry.
After cooking the shrimp and veggies you top this stir fry with chopped unsalted cashews and chopped green onions for a pop of flavor!
Chicken and broccoli is as basic as it gets when it comes to Whole 30 Asian recipes. This Asian Chicken and Broccoli, created by Ultimate Paleo Guide is perfect along side some cauliflower rice. Pan fried, with olive oil and coconut aminos, this is a kid friendly Asian recipe for anyone in your household.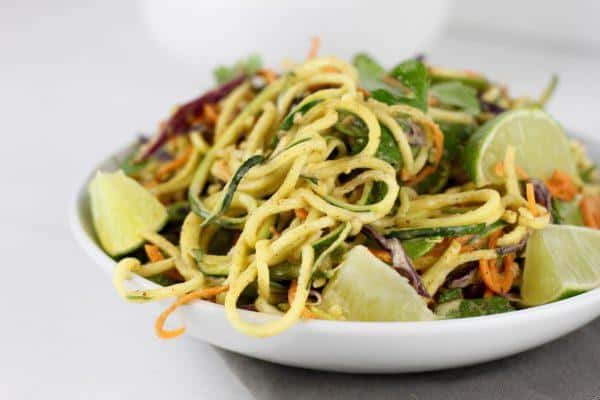 If you are looking for a no baking or cooking Whole 30 recipe this Whole30 Asian Zucchini Noodle recipe by The Real Food Rds is the perfect one for you to try.
Using ingredients like almond butter and avocado oil this recipe will get you out of your comfort zone in the kitchen but in a good way.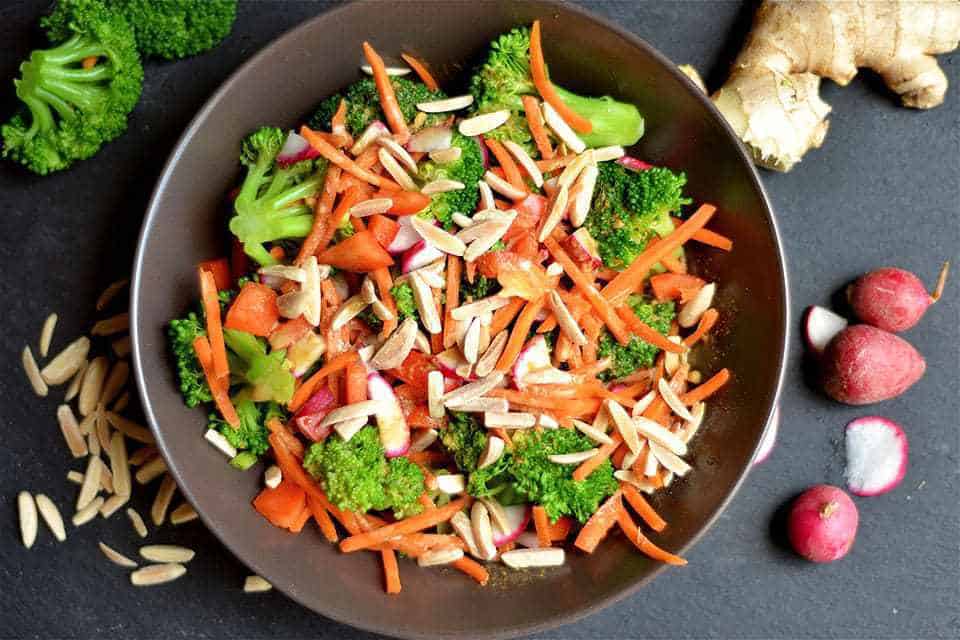 This Whole30 Asian Broccoli Salad from Wholesomelicious is a great side dish for any Asian meal. If you are a fan of texture you will enjoy this salad's base of raw veggies and nuts. You can't beat an 11 minute recipe at that either!
That concludes our Whole30 Asian recipe roundup. We hope you enjoy the recipes during your Whole 30.