Salmon is a fantastic fish – packed with potassium, vitamins, and omega-3 fatty acids, we should all be eating more of it! However fillets get old fast, which is why we're whipping up this amazing salmon cake recipe. Best of all, this salmon cake recipe is Whole30, paleo, and gluten-free, so it works for all eaters!
Ingredients:
2 fillets of salmon, cooked and shredded
1 Cup of Sweet potatoes puree
Juice of half a lemon
1/2 Cup Parsley, chopped finely
4 stalks of green onions, finely chopped
1/2 Cup assorted bell pepper, finely chopped
3/4 Cup of  Almond Flour
Salt and freshly cracked black pepper to taste
1 tbsp. of coconut oil
1 egg, whisked
Heat oven to 400 F. Line a cookie sheet with parchment paper or grease it generously and keep aside.
In a bowl, mix all the ingredients in a large bowl and mix till combined.
Scoop out 1/3 cup of mix and shape into patties. Arrange on the prepped cookie sheet.
Chill in the fridge for 20-30 minutes. Bake the patties for about 20 minutes, then flip and bake for another 12-15 minutes till done. Serve hot. Refrigerate leftovers.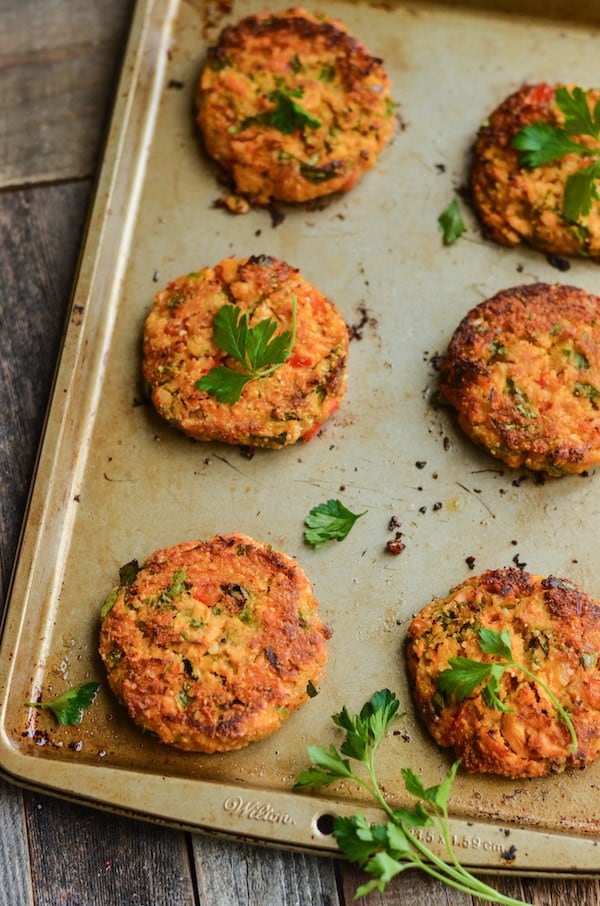 Yum!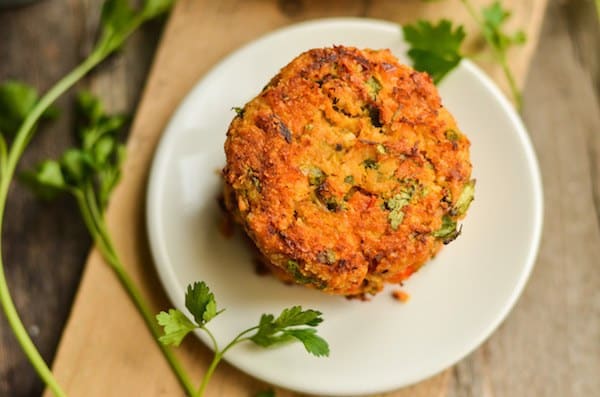 What do you think? Share your thoughts in the comments!