What makes a perfect Whole30 Chipotle meal? We'll show you…
All you have to do is order a Chipotle bowl and get:
lettuce + carnitas + tomato salsa + fajita veggies + guacamole
If you want to know why that's a compliant meal, go ahead and read on!
Protein: Carnitas
Carnitas is the only protein from Chipotle that is 100% Whole30 compliant, so if you want meat in your meal, carnitas is the way to go.
UPDATE: Chipotle's steak is now Whole30-compliant, so treat yourself to a carne asada bowl!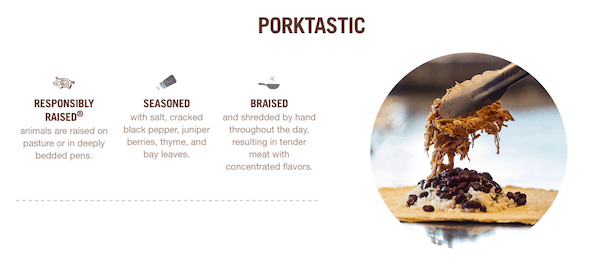 What's wrong with the other proteins at Chipotle? Great question. The problem is that all of Chipotle's other proteins (chicken, barbacoa, sofritas) are all cooked in rice bran oil.
Rice bran oil falls under the grains category, so it's not allowed on Whole30.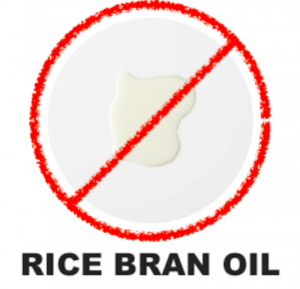 Only the carnitas is cooked in sunflower oil, which is allowed on Whole30. It should be noted that while sunflower oil is allowed when eating out, it's still recommended that you limit your use of sunflower oil when cooking at home.
Chipotle Lettuce Salad Base
Unsurprisingly, lettuce is totally fine on Whole30, so that's what you'll need as your base.
Leave off the beans and rice, as neither are compliant, since rice is a grain and beans are legumes.
To learn more about why legumes are not allowed on Whole30, read our full article on beans.
Chipotle Salsas
Roasted corn salsa is out, since corn is considered a grain and non-compliant for Whole30.
However, other salsas are fine. You can safely add:
Tomato Salsa
Tomatillo Red Chili Salsa
Tomatillo Green Chili Salsa

Chipotle Vegetables & Toppings
Good news – as of January 2019, the fajita veggies at Chipotle are compliant!
Previously, the fajita veggies were cooked with rice bran oil, making them not compliant for the program. However, Chipotle now cooks fajita veggies in sunflower oil, making them A-OK!
So, go ahead and add:
However, you'll have to leave out:
Sour cream (dairy)
Cheese (dairy)
Final Whole30 Chipotle Tips & Tricks
A few other things you might want to know for your Whole30-friendly trip to Chipotle:
You can get 2x protein for a more filling meal (or to keep some as leftovers for the next day)
If you get a veggie bowl with no meat protein, you can get guacamole for free!
And that's our secret for creating a delicious Whole30 Chipotle bowl! Let us know any of your own favorite Chipotle hacks in the comments below!