Are you one of those people that has everything organized to a T? Do you live to plan your weekly meals? Is your workflow heavily reliant on color coding?
You are a lucky duck, because Whole30 is going to a breeze for you! For those of us not so naturally streamlined, there are a couple of great apps we can use to help us along.
Whole30 Apps For An Easier Program
1. 30 Whole Days
Accountability tracker, compliance-checker and more!
This app is available both on iTunes and the Google Play store and is specifically designed for helping people through their Whole30 program.
It includes a countdown for your Whole30 to keep you motivated, a huge database of foods to check whether or not they are compliant super easily (you can use the barcode on a package!), and a way to create and modify your own personalized Whole30 grocery list.
There's also a way to search all sorts of common additives to see whether or not they are compliant. Nifty, right?
2. Nom Nom Paleo
A recipe and meal plan app from the creators of Nom Nom Paleo!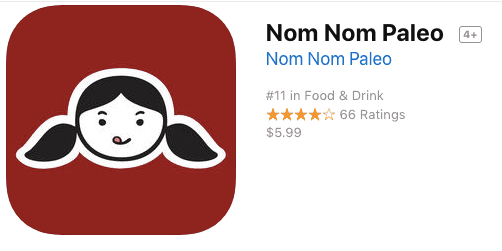 Shopping guides, recipes, and photos galore…this app is your best friend if you're looking for foodspiration.
This app has almost 150 recipes–most of which are Whole30 friendly. It includes a 30 day Whole30 sample meal plan and the ability to save and favorite the recipes you want to come back to.
It may be a little pricey for an app, yes, but if you think about it like the interactive cookbook it is, the price can't be beat!
3. Real Plans
A meal planning app with a focus on special dietary needs. This is an official Whole30 partner, so you know the information is solid.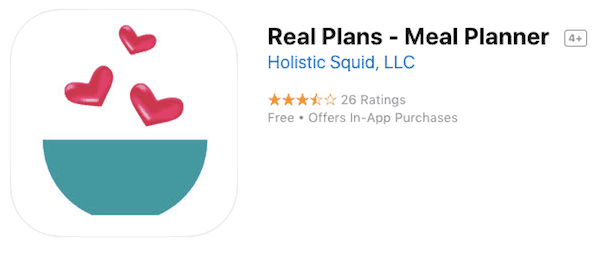 Real Plans isn't just an Apple or Android app, it's an entire program in itself!
Melissa Hartwig of Whole30 worked on a specific Whole30 platform within Real Plans so that you can customize your Whole30 to fit your exact needs. There's even a place for the reintroduction phase at the end!
This is an awesome resource for people with less time and energy for constantly coming up with new recipes–it provides a bunch of options for you, stress-free.
It is a bit more costly than others (subscriptions start at $30/month), but if you need a straightforward, custom-to-you option at your fingertips, Real Plans is it.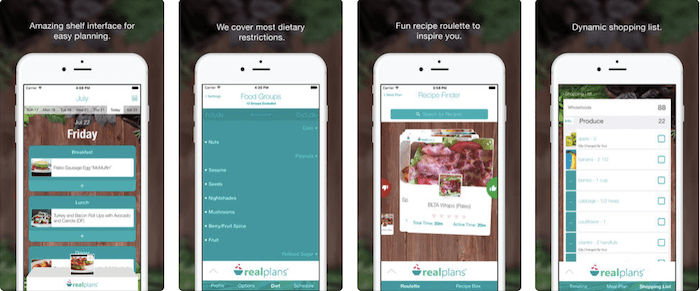 4. YouFood
A food photo journal that offers accountability and a way to document your amazing recipes!
This app started off as a calorie-counting-free 7-day food journaling challenge, but many Whole30-ers have found it to be a great tool to integrate into their program.
This app is all about the users–there is a great community of people in it with you, plenty of whom are on a Whole30 themselves.
If you're a food-pic-fanatic, this app is for you. Scroll through countless recipe photos to get inspired for your Whole30!
These are our top picks…what about yours? Do you have any favorite apps that make your Whole30 a walk in the park? We want to hear from you! Post your favorite in the comments below.