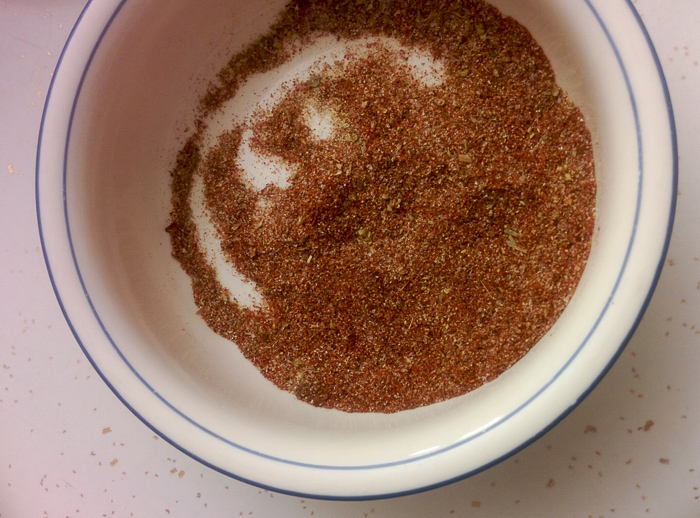 Want to whip up a tasty taco salad or other taco meat dish? Forget the gross packet stuff – you can mix up your own Whole30 taco seasoning in no time!
Here's our recipe:
1 tbsp chili powder
1 tsp cumin
1 tsp dried oregano
1/2 tsp garlic powder
1/2 tsp onion powder
1/2 tsp paprika
dash of salt and pepper
Let us know what you think – and enjoy!