Cauliflower rice is a Whole30 core component – it's great in everything from compliant stir-frys to burrito bowls!
It's pretty easy to make your own cauliflower rice at home (just pop some in a food processor and pulverize your heart out), but it's also not so unusual these days to find frozen cauliflower rice at your local grocery store!
No matter how you get your hands on it, there are so many ways to enjoy cauliflower rice. Here are a few of our favorite cauliflower rice themed recipes!
Start with the basics with Simple Cauliflower Rice by nom nom paleo. Using just cauliflower, oil, and onion, this recipe is the perfect introduction to Whole30 cauliflower rice. Simple, quick, and, dare I say, foolproof; add this recipe into your weekly rotation and you'll never look back!
This Cauliflower Fried Rice comes from The Movement Menu. This recipe has a base of cauliflower rice filled with all the traditional deliciousness of your standard dish. Between the garlic, ginger, carrots, and fresh parsley, you won't miss the rice one bit!
This Mexican Cauliflower Rice originates from Bites of Wellness. Fiesta Friday? Taco Tuesday? This recipe spiced with cumin, paprika, cilantro, and lime is ready for any day of the week!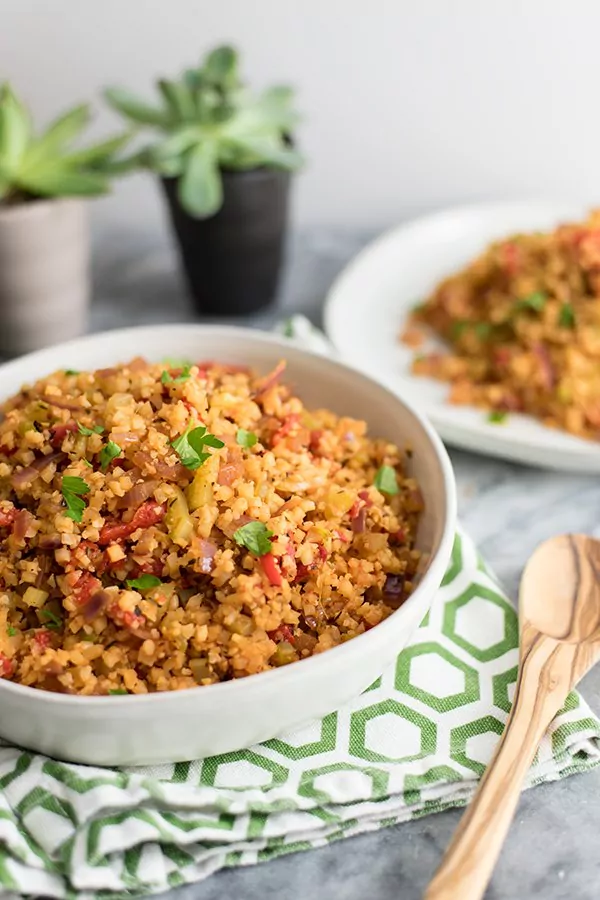 Another Whole30 cauliflower recipe from Bites of Wellness. Remember the famous dirty rice mix from a box? This recipe contains all the spice from roasted red peppers, cayenne, and cumin without any of the artificial flavors. Ready in under 20 minutes and will have you coming back for seconds!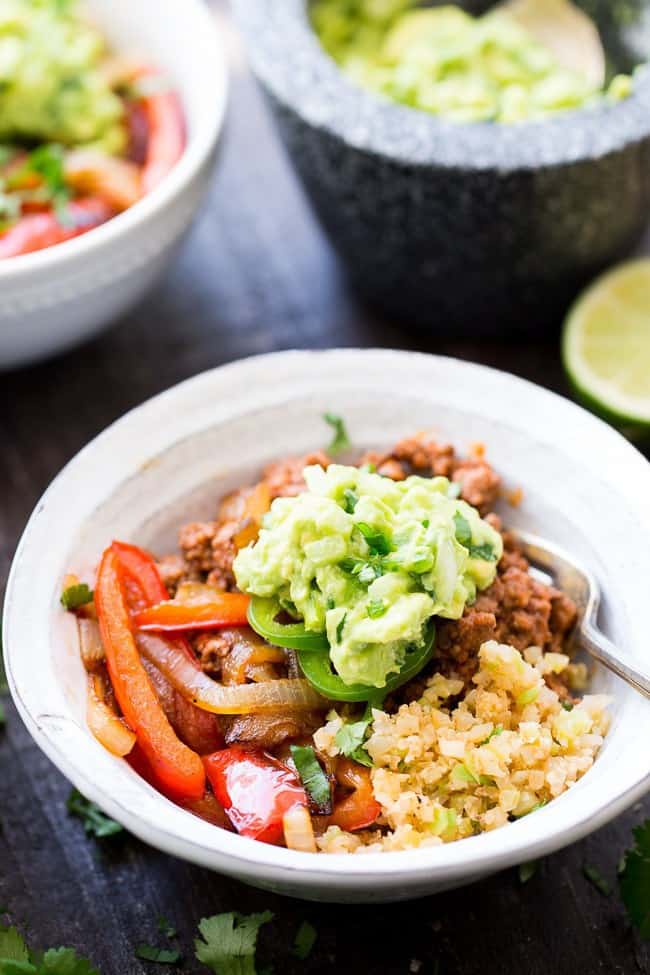 Don't leave cauliflower rice to the side- let it join in on the main dish! This recipe for burrito bowls from Paleo Running Momma is full of filling beef protein, vibrant peppers and onions, and, of course, cauliflower rice. Assemble these bowls for lunch or dinner for an easy, filling meal!
Coconut Cauliflower Rice by Thriving on Paleo takes basic cauliflower rice and elevates it with two simple ingredients: coconut milk and cilantro! These additions combined with a 10 minute cook time and whole30 compliance come together for one amazing dish.
Honestly, what is a fajita without rice? This recipe for Cauliflower Spanish Rice from Wholesomelicious creates the perfect solution for a low carb, whole30 rice substitute. Vegetable broth, cumin, and garlic bring this cauliflower dish to life. Don't forget this delicious addition to your next burrito!
This recipe is a full meal of Mango Chicken with Coconut Cauliflower Rice brought to you by foodfaithfitness. Lightly breaded chicken smothered in a thick orange mango sauce, covering a bed of crisp coconut cauliflower rice-wow! This is the perfect solution to satisfy those Friday night take-out cravings.
Just Jessie B created a recipe for Creamy Salsa Verde Cauliflower Rice and you don't want to miss it! Full of salsa and spice, this dish can be a veggie dip or a full meal with the addition of some protein. You'll soon be hooked by the versatility and flare to this dish.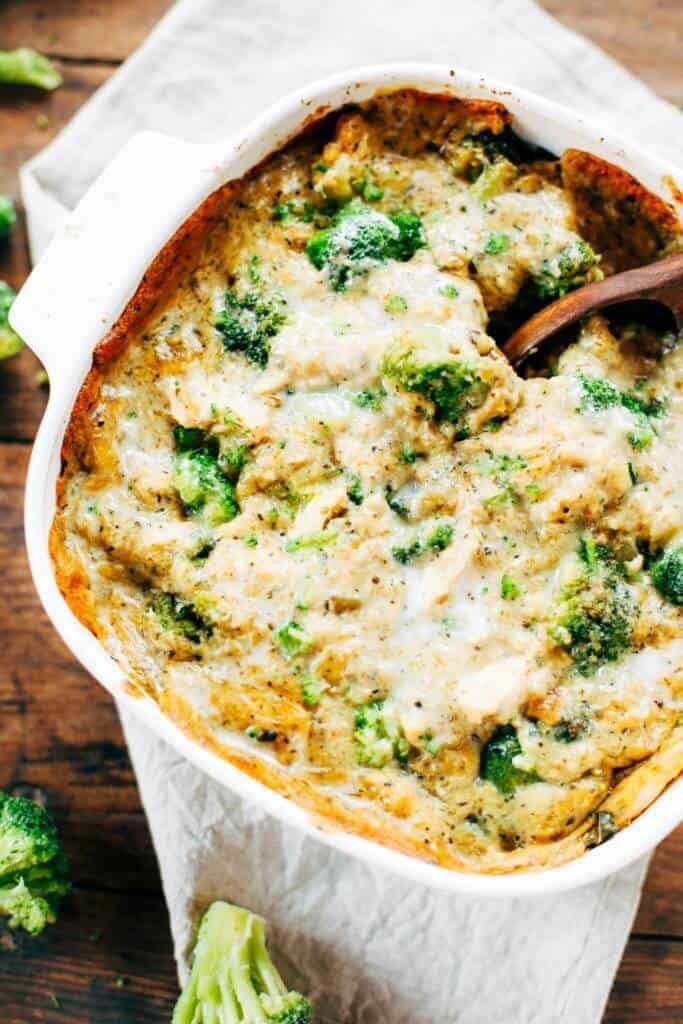 I hate to use the word substitute because it implies it isn't as good as the real thing. This Chicken Broccoli Cauliflower Rice Casserole from Paleo Gluten Free Eats is better than the "real" thing. Enjoy the rice replacement in this creamy, comforting, veggie-filled dinner.
This recipe is for Cilantro Lime Cauliflower Rice by a Saucy Kitchen. I'm sure you anticipate the cilantro, lime, and cauliflower, but you don't even see jalapeno coming! Try this cool-with-a-kick dish at your next BBQ.
Avocado on toast. Avocado on Tacos. Avocado on cauliflower rice? Yep, Eat the Gains went there with this recipe for Avocado Cauliflower Rice. Avocado, jalapeno, and cilantro truly make the cauliflower come alive. Try the avocado cauliflower rice- all the cool kids are doing it.
This recipe for Turmeric Cauliflower Risotto originates from unbound wellness. The cauliflower, kale, and mushrooms stewed in tumeric and bone broth create a healthy, healing dish.  The turmeric adds an anti inflammatory, antioxidant rich component that you'll feel good about eating.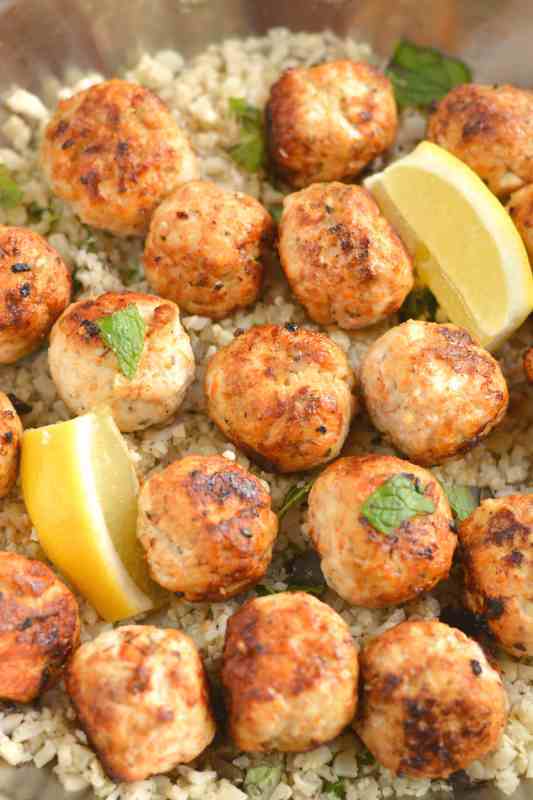 This Whole30 recipe of Carrot Meatballs with Mint Cauliflower Rice is brought to you by meal prep on fleek. Carrots combined with a lean meat of your choice come together to form a meatball to top a bed of minty, lemon cauliflower rice. This beautiful blend of flavors will be sure to mix up any mundane weeknight meal rotation.
This is a creamy, comfort food recipe for Chicken Cauliflower Rice Soup by Healthy Delicious. The coconut milk and broth base is brought to life with fresh herbs and vegetables. This recipe is sure to brighten up the rainiest of days.
That concludes our list of Whole30 Cauliflower Rice recipes. Did we miss any of your favorites? Share your top picks in the comments below!