Pork dishes that turn out dry and dreary can be a dinner disappointment. But when cooking with Sous Vide, everything from pulled pork to pork belly will turn out tender and juicy without fail.  Here are 15 great sous vide pork recipes to get you started!
1) Sous Vide Pork Chops Smothered in Shallots and Mushrooms
Nosh My Way's Boneless Pork Chops cooked with butter, crimini mushrooms, and shallots makes a perfect special family meal.
2) Herb Rubbed Pork Chops
Rich and crusty, these Herb Rubbed Pork Chops from Aimee's Savory Dish are finished under the broiler to lock in the juices.
3) Sous Vide Carnitas
Follow Anova Culinary's recipe on Sous Vide Carnitas to make out-of-this-world carnitas that will have your guests thinking you ordered-in from Mexico!
4) Sous Vide Char Siu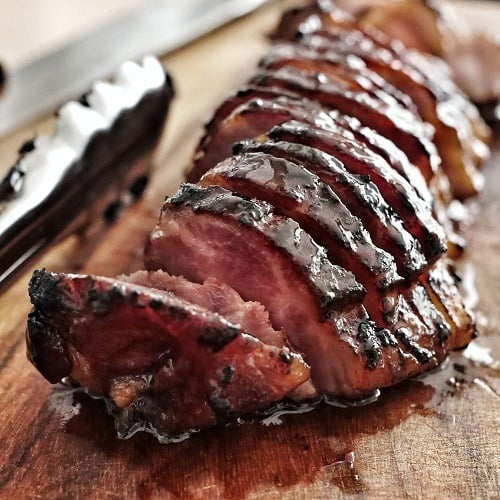 Chubby Hubby brings you a fabulous Char Siu recipe that is hard to beat!  As the author says- this is pork heaven!
5) Pork Tenderloin with Rosemary Garlic Maple Glaze, Apple Onion Hash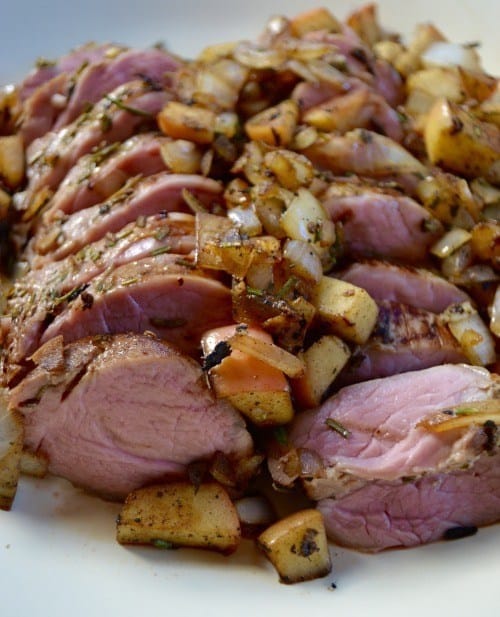 This Sous Vide recipe puts a twist on the classic pork tenderloin you love.  This Pork Tenderloin recipe from Pink Brandy Wine will give you a spectacularly juicy and delicious meal!
6) Sous Vide Bacon-Wrapped Pork Tenderloin in Mustard Jus
Perfectly roasted with a golden-seared crust, this Bacon-Wrapped Pork Tenderloin from Food For Net makes a beautiful presentation for a dinner party and tastes as wonderful as it looks!
7) Sous Vide Pork Belly Buns with Pork Braise Mayo and Quick Pickled Cucumbers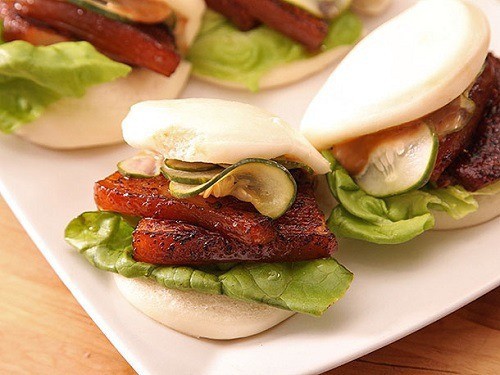 Serious Eats' Chinese-style delicacy layered with slices of crispy pork belly will impress any guest.
8) Sous Vide Pork Ribs
All you need is a generous sprinkling of chili con carne, black pepper, and salt to prepare this masterpiece from Nom Nom Paleo.
9) Sous Vide Pork Tenderloin with Blueberry Gastrique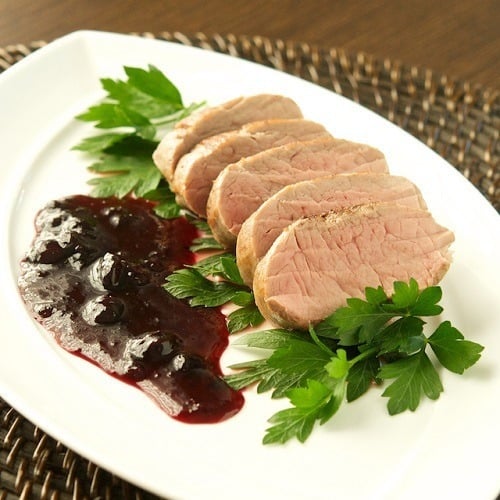 Oui Chef's moist tenderloin slices paired with a gorgeous sweet and sour blueberry gastrique will be an instant attention grabber for your guests and your tastebuds!
10) Sous Vide City Ham with Balsamic Brown Sugar Glaze
This super-simple three-ingredient Ham recipe from Serious Eats is the perfect comfort food.
11) Asian BBQ Pork Chops with Spicy Pickled Apples
These juicy BBQ Pork Chops from Food For Net are delicious by themselves or when paired with a side of spicy, Asian-flavored pickled apples.
12) Korean BBQ Short Ribs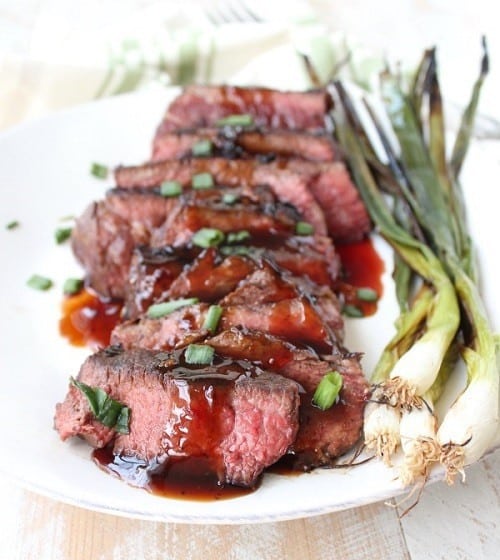 Whitney Bond's Korean BBQ Short Ribs with mirin, brown sugar, and rice wine vinegar are easy to prepare, yet make a hearty meal.
13) Vietnamese Pulled Pork Lettuce Wraps
Pulled Pork Lettuce Wraps from Lick My Spoon are easy to make, look pretty on your table, and best of all…are bursting with flavor!
14) Sous Vide Chinese Pork Belly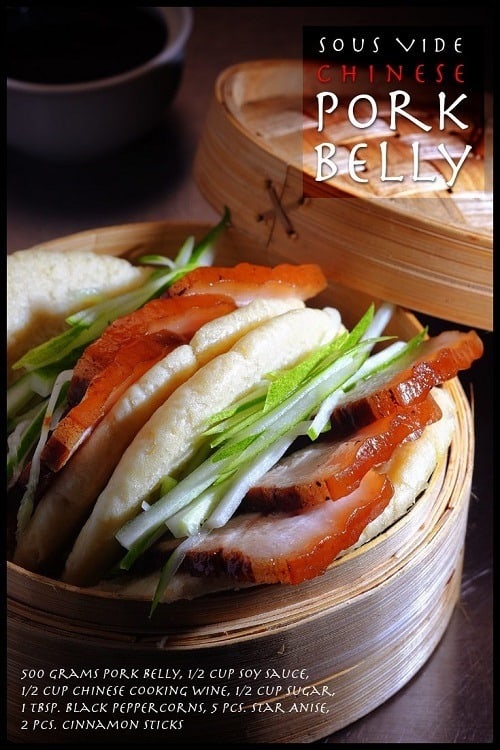 Soy sauce, star anise, and cinnamon sticks lend gorgeous flavors to this Asian-inspired Pork Belly recipe from Food For Net.
15) Sous Vide Pork Cheek in Garlic Soy Red Wine Sauce
A dark soy sauce is the star ingredient in this Pork Cheek Recipe from Chef Sommelier -sure to warm you up on chilly winter nights.
That concludes our list of succulent Sous Vide pork recipes. Let us know which ones you plan to try first!