Invisalign and Smile Direct Club are two services with a lot in common, but a few major differences as well.
When trying to decide between these two teeth-straightening services, it's important to make sure you understand the advantages and disadvantages that come with each option.
invisilalign vs smile direct club: same, but different
First, let's talk about how Smile Direct Club and Invisalign are similar.
Both services rely on clear trays to gently adjust and re-align your teeth back into proper positioning. These services are considered great alternatives to traditional metal braces.
how smile direct club differs from invisalign
Both Invisalign and Smile Direct Club (SDC) rely on using clear trays to straighten teeth, but how the treatment plan is created and delivered is different.
1. virtual communication, no dentist office to visit.
Smile Direct Club is cheaper from Invisalign in large part due to the complete virtual communication. This can be an advantage or disadvantage depending on how you look at it.
Those who can't stand doctor visits will likely be happy to not be obligated to trek into an office to get their new set of trays every few weeks or month.
However, no access to a dentist at your disposal also means you won't benefit from having a human dental professional – who knows you and your teeth well – to talk to.
This won't be an issue most of the time, but if something unexpected occurs (say, if you lose a tray), you'll have to deal with stressful support calls and virtual chats instead of calling up your dentist and getting a replacement ASAP.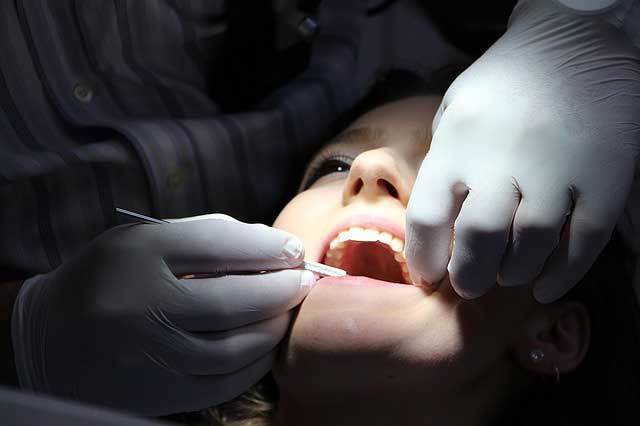 Some folks aren't happy with the idea of putting their pearly whites into the hands of strangers, and that's understandable.
While you won't be able to consult with a dentist directly, it's worth noting that when you send in your mold, Smile Direct Club has a team of licensed dental professionals who formulate your treatment plan and oversee your care. They're not just a bunch of monkeys!
SDC customers are actually matched up with one of 225 affiliated dentists and orthodontists across all 50 states, who then review your details themselves before designing the aligners that Smile Direct Club sends out to you. So yes, there is a real person designing your plan – you're just not talking to them.
Still, there are some situations where having a personal dentist to consult with will be beneficial.
Your personal dentist can be made aware of past dental procedures you've gone through, or individual concerns you might have. It's true that Smile Direct Club won't offer the level of personal care that your local dentist will be able to provide.
However, it's also worth noting that Smile Direct Club only will move forward treating you if your teeth alignment issues are fairly basic – they'll recommend seeking out a dentist if you have more serious or advanced teeth troubles.
2. monthly payment options
Many users love that Smile Direct Club offers monthly payment options, which helps clients avoid dealing with one large lump bill than can be financially stressful.
3. quality of impression & scan
One variable that Smile Direct Club detractors bring up is that it can be a bit tricky asking users to take impression molds of their own teeth, as they aren't professionals and may take an improper impression.
Much of the treatment plan depends on what can be learned from your impression mold. If your mold is inaccurate, your results may not be as desirable.
SDC has a video showing exactly how to take a proper impression of your mold. But of course, there's always room for user error.
However, mold impressions aren't the only option. There are designated "SmileShops" in some cities that let a technician photograph and digitally 3D scan your mouth. These scans and images can be used instead of the mold assessment.
If you can get to a SmileShop, this definitely seems to be the way to go, as these scans can be more reliable than DIY mold impressions.
4. bonus teeth attachments with invisalign
There are some aspects of the treatment plan that will be different with Invisalign users.
Invisalign uses small tooth-colored attachments that can connect with the aligner trays.These attachments are designed to fine-tune the teeth moving progress, as without them there is a degree of variability.
While this fine-tuning may only be important for more complex teeth alignment cases, it's still worth keeping in mind that Invisalign has access to this additional technology that Smile Direct Club does not use.
5. no accountability – it's all up to you!
When getting Invisalign through a dentist's office, you'll have the dentist on your case if you stop using your trays or slip up. However, with Smile Direct Club, it's all up to you whether or not your stick to your treatment program.
For most, a dentist accountability parter isn't worth the money saved with Smile Direct Club. However, if you know you can be lazy about keeping up with treatments, a dentist-run Invisalign treatment might be the better option.
Some people also just sleep a little better knowing that their trusted dentist is monitoring their progress every couple weeks.
Dentists can also help you develop post-treatment options in case more dental work is required, and can get you set up with a retainer to keep that straight smile going.
Smile Direct Club offers the option to purchase a retainer (for $99) after treatment, but of course they can't help with any additional dental work you might want to have done.
6. cost: smile direct is [much] cheaper
The main reason why so many folks opt to choose Smile Direct Club over Invisalign is that, while Invisalign can cost around $6,000, the price tag for Smile Direct Club's treatment is under 2k.
Of course those against Smile Direct Club will argue that the additional damage that could potentially be done to your teeth from improper alignment procedures will outweigh the cheaper price tag.
Still, in BuzzFeed's correspondence with 50 Smile Direct Club users, all noted that SDC was the only financially viable option to correct their lifelong insecurities about their crooked teeth.
7. customer service
A not-so-small advantage to traditional dentists and Invisalign over SDC is that a dentist won't keep you on hold for hours. While Smile Direct Club has many advantages, customer service isn't one of them.
SDC has had a tough time keeping up with demand, resulting in lengthy hold times and frustrated users complaining about late shipments, messed up deliveries, and poor customer service experiences.
However, even those who have been unhappy with SDC's customer service tend to not have many complaints with the final product. They simply note that you may have to be more patient and deal with some frustrating customer service snafus over the course of treatment.
the low down: is smile direct club worth the risk?
Ultimately, whether Smile Direct Club is a good choice for you comes down to how risk averse you are.
SMD has some appealing advantages – it's easy, convienent, and cheap. However, it's not without risks.
Most folks walk away happy with their smile, but not everyone.
It's worth noting that most dentist do not like Smile Direct Club. This isn't a huge surprise, since SMD is taking away quite a bit of business from orthodontists. Business interest aside, their issues aren't totally unwarranted.
Our opinion (non professional dentist, regular ol' joe opinion) is to consider consulting with an orthodontist first in person and feeling them out when you ask about getting your teeth straightened.
Remember, Smile Direct Club is a solution for minor teeth straightening – not re-positioning teeth or bite structure. If your teeth alignment issues seem relatively minor, SMD might be worth shot.
However, if your ortho seems especially concerned and it looks like you'll require some more tricky procedures and advanced teeth movements, skip over SMD and work with someone you can consult directly and regularly with.
The thing is – even with Invisalign, your orthodontist isn't doing much. Invisalign makes the trays and does all the work.
However, your ortho is there to monitor your progress and make sure nothing unexpected happens. It's a safeguard. And for most cases, it's un-necessary. But if there does end up being issues, having a professional to catch any missteps is pretty huge.
how smile direct club works
If you do decide to go ahead with Smile Direct Club, here's how it works.
step 1: get your impressions & assessment
You'll start off by sending Smile Direct Club a mold impression of your teeth, which they'll use to assess whether you're a good candidate. If they like what they see, they'll create a treatment plan for you.
The impression kit they send you to take an impression mold of your teeth costs $99 (use this link and code LIFEHEALTHHQ to get it for 50% off). However, if Smile Direct Club decides that they can't treat you, you'll be reimbursed for the full amount.
step 2: get your teeth aligners in the mail
Once Smile Direct Club's dental professionals have a treatment plan for you, you'll get your first set of aligners, with trays for upper and lower teeth. Wear 'em every day!
step 3: switch out aligners
You'll periodically receive new aligners to switch out with your old ones as part of the treatment plan. The amount of time you spend wearing each set of aligners will depend on your individual treatment plan and teeth.
You'll also need to photograph pictures of your teeth to upload and send to Smile Direct Club so they can keep an eye on your progress.
step 4: new teeth complete
After several months (usually 4-8 months), you'll be all set with your new chompers!
You'll have the option to also purchase a long-term retainer to keep your smile straight for the future. The retainers cost $99, but trust me – as someone who had braces and didn't use a retainer to keep them in place – the retainer is well worth it.
In fact, it's pretty essential if you don't want all that money spent straightening your pearly whites to go to waste!
Smile Direct Club is a pretty cool and convienent option if you are looking for a new smile on a budget and only need minor straightening – not extensive work done.
Check out our full Smile Direct Club review here, or get started with 50% off your assessment kit today when you use code LIFEHEALTHHQ!
Have you used Invisalign or Smile Direct Club for your teeth straightening assistance? Share your story in the comments!