This ultra-simple fruit salad is perfect for Whole30 and paleo people looking for a patriotic dish to bring to their 4th of July celebration!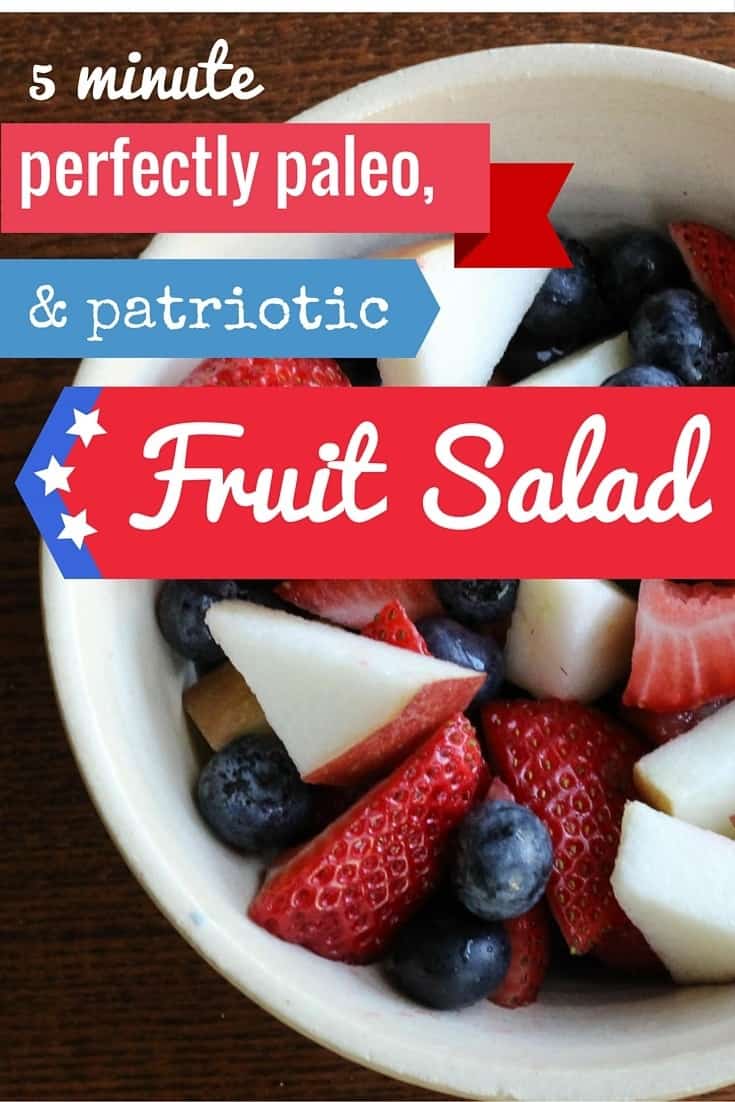 [recipe]
Ingredients:
3 cups of strawberries, halved or quartered
3 cups of blueberries
3 cups of apples, sliced and quartered
Instructions: Cut up your fruit, mix together, and that's it!
[/recipe]
This recipe is as simple as it gets – just strawberries, blueberries, and apples. While it's a simple recipe, I still felt that it's worth covering sine celebrations and BBQs are always tough times for Whole30-ers. Pressure and questions from family and friends is at an all time high, and having all those delicious treats waved in front of you is tough to resist!
Say strong friends – and enjoy this patriotic, paleo fruit salad!