A miracle tool for Whole30-ers in the kitchen, Vitamix makes life much easier when it comes to whipping up tasty compliant dips, soups, sauces, and smoothies to replace traditional store-bought items.
Listed below are some of our favorite Vitamix recipes that will take your Whole30 experience to the new level!
1) Vegan Cauliflower Soup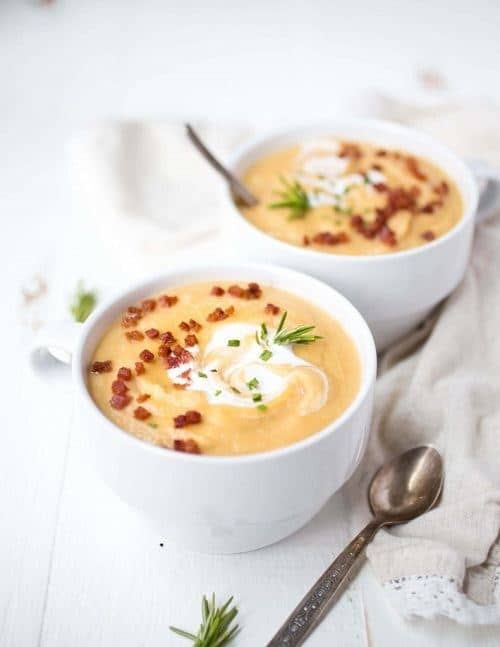 Healthy and heart-warming, this creamy Cauliflower Soup from The Movement Menu is a quick pulse of cauliflower, yellow onion, and a handful of spices in the Vitamix.
2) Homemade Apple Pie Larabars
Did you know that you can make Larabars in a blender? The Bakerita author suggests using Vitamix to prepare these Apple Pie Larabars  – perfect for when you want to stock up on fruit and nut bars without breaking the bank.
Make sure to also check out our guide to Whole30 compliant store-bought Larabars too!
3) Avocado Ranch Dip
Avocado, lemon juice, parsley and a secret ingredient – cauliflower, create this Ranch Dip from The Bewitchin Kitchen which is Whole30-friendly and healthier than the store-bought ones!
4) Dairy-Free Spaghetti Squash Chicken Alfredo
Whip up a batch of smooth, Whole30-friendly Alfredo sauce with the help of your handy Vitamix, as demonstrated by The Real Food Dietitians. Then, add spaghetti squash and enjoy!
5) Cream of Broccoli and Kale Soup
Keep it chunky or blend it smooth. Either way, you'll love the versatility of this Cream of Broccoli and Kale Soup from Cook Primal Gourmet made via Vitamix!
6) Mini Mahi Burgers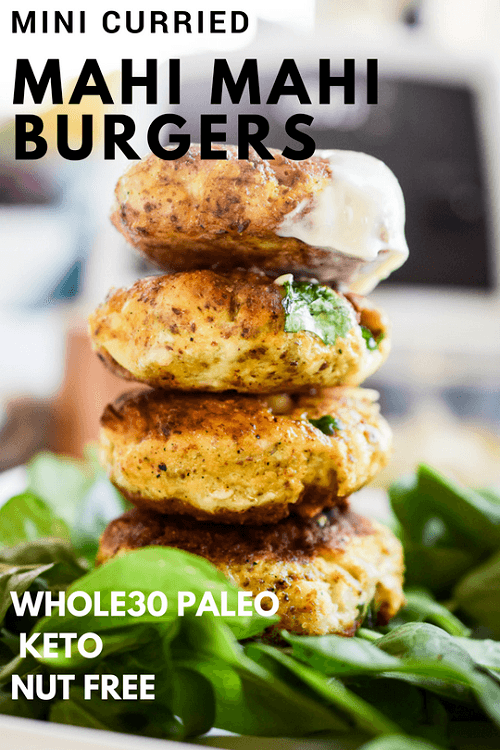 The Castaway Kitchen's Mini Mahi Burgers with mahi-mahi burgers are perfect for serving your guests at a party. The Vitamix makes whipping up these babies a snap.
7) Cinnamon Vanilla Latte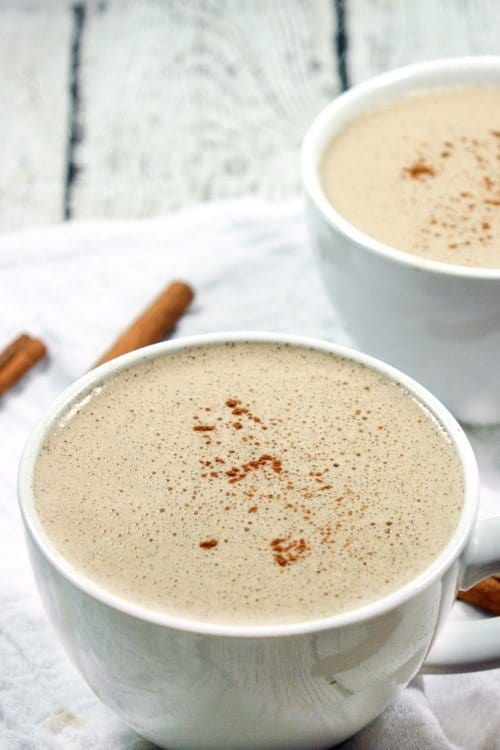 Farmstead Chic's Cinnamon Vanilla Latte with coconut milk is the ideal way to start your mornings with a Whole30-compliant beverage! Don't forget to check out our guide to Whole30 coffee for more AM joe inspiration.
8) Vegan Dark Chocolate Chewy Energy Bites
Apricot halves, chocolate chips, and cocoa powder – throw it all in the Vitamix and you'll be ready for dessert with these yummy Chocolate Energy Bites in no time. (Recipe from Cotter Crunch). It's worth noting that Whole30 desserts are a touchy subject – we suggest waiting until after 30 days before incorporating these bad boys into your eatings.
9) High-Protein Pumpkin Spice Smoothie
Give yourself a shot of protein with this creamy, high-protein Pumpkin Spice Smoothie from Ancestral Nutrition that's full of flavor, nutrition, and prepared via Vitamix.
10) Roasted Cauliflower Dip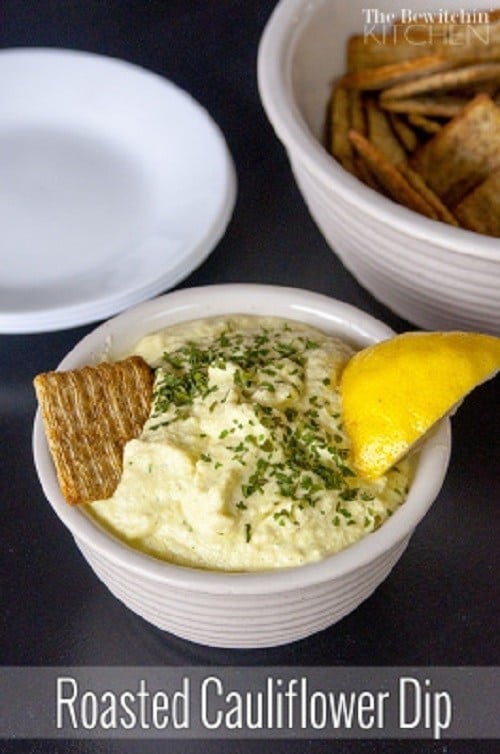 This fuss-free Roasted Cauliflower Dip from The Bewitchin Kitchen is a simple whisk of cauliflower, coconut yogurt (replacement of Greek yogurt), lemon juice, and spices in the Vitamix.
11) Homemade Vitamix Mayo
With this Whole30-compliant Mayo recipe from Cassidy's Craveable Creations, you won't need to worry about missing the store-bought stuff.
12) Strawberry Lemonade Smoothie
Lemon juice, your choice of non-dairy milk, and luscious strawberries can be combined with the Vitamix to make this Strawberry Lemonade Smoothie from Wholesomelicious.
13) Pumpkin Almond Milk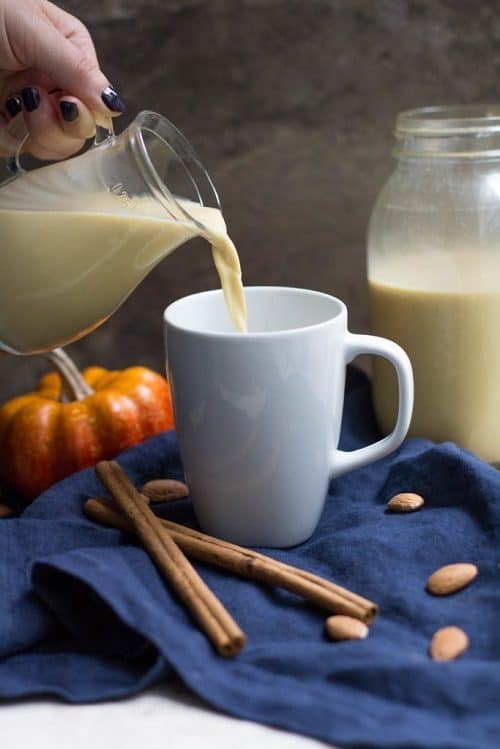 The Clean Eating Couples' Pumpkin Almond Milk is perfect for your Whole30-approved fall-themed meals and desserts.
14) Roasted Tomato Basil Soup
Evolving Table's Roasted Tomato Basil Soup with coconut milk is a quick whisk of roasted herbs and vegetables in the Vitamix.
15) Banana Chocolate PB Ice Cream
This amazing Banana Chocolate PB Ice Cream from Our Paleo Life is a simple three-ingredient recipe, perfect to satiate your sweet cravings. Again, as we mentioned earlier, save the indulgent desserts for after your initial 30 days!
That concludes our collection of Whole30-approved Vitamix recipes. Let us know which ones you loved and mention any of your own favorite Vitamix-prep recipe in the comments if we missed your top picks!