Who doesn't love a good smoothie – especially in the summer? Keto eaters need not fear – there are plenty of keto-compliant smoothie recipes to choose from. We've collected some of our favorites here.
Did we miss any of your favorite keto smoothies? Make sure to share your own blended beauties in the comments!
This Strawberry Avocado Keto Smoothie with Almond Milk recipe comes from Wholesome Yum. With just four ingredients: strawberries, avocado, almond milk, and a sweetener of your choice, it comes together in minutes! Creamy from the avocado combined with a fruity, refreshing flavor, this smoothie is a perfect powerhouse of nutrition.
Get ready for blast-off, this Blueberry Galaxy Smoothie is out of this world!  Originating from Fat For Weight Loss, this recipe uses coconut milk, blueberries, vanilla essence, MCT oil, and whey protein powder. You'll be over the moon after tasting this blueberry smoothie!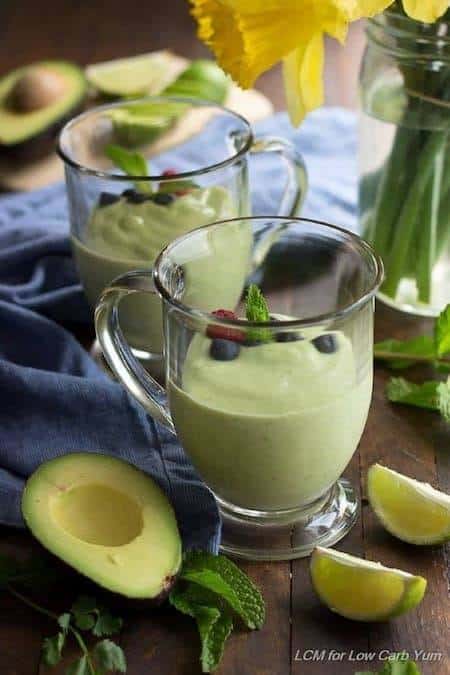 Low Carb Yum is helping you get your greens in with this Avocado and Mint Green Smoothie. This is a simple recipe of avocado, coconut milk, almond milk, sweetener, mint, cilantro, lime juice, vanilla and ice. Fresh and sugar-free, this smoothie will make a beautiful breakfast or afternoon snack!
This Keto Tropical Smoothie from ruled.me may be the closest thing you'll get to paradise. Simply blend up coconut milk, sour cream, flaxseed meal, MCT oil, liquid stevia, mano extract, blueberry extract, and banana extract and you'll have yourself smoothie worthy of the beach! This low carb, high-fat meal will beat any post-vacation blues.
Healthy has never tasted so good! Try this Lemon Ginger Green Smoothie by Fed and Fit. This drink is packed with kale, cilantro, ginger root, lemon, and cucumber. Enjoy the digestive benefits of the vegetables and ginger complete with the invigorating taste!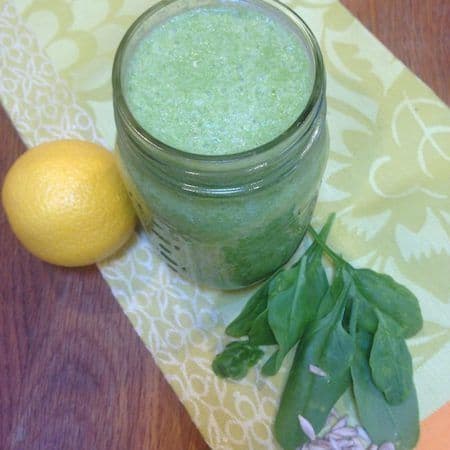 Find it hard to stay keto-compliant while adding fruits to your smoothies? Tri Holistic Nutrition solved this conundrum by using lemons in her Keto Lemon Coconut Smoothie to add the fresh taste of fruit without the extra carbohydrates.
Lemon, spinach, pumpkin or sunflower seeds, coconut milk, water, and protein powder create a satisfying and delicious drink!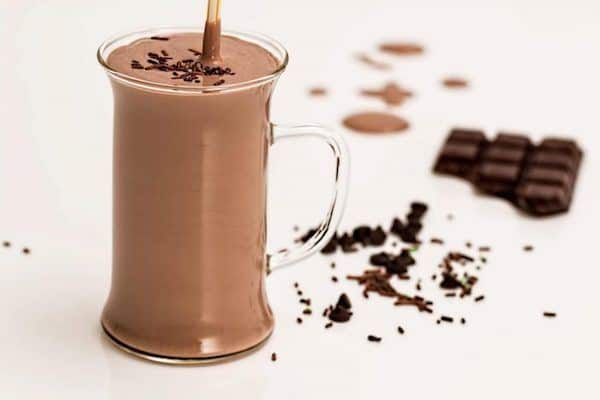 Low carb and chocolate in the same sentence?! Primal Toad did just that in this Low Carb Chocolate Almond Smoothie. Almond milk, stevia, almond butter, cacao powder, and avocado create a decadent, rich smoothie that will make you feel like you're cheating.
What do you get when you combine unsweetened nut milk, collagen peptides, almond butter, flax meal, cinnamon, stevia, and almond extract? An incredibly luscious Keto Cinnamon Almond Butter Breakfast Shake! I Breathe I'm Hungry created an indulgent drink suitable for both breakfast and dessert!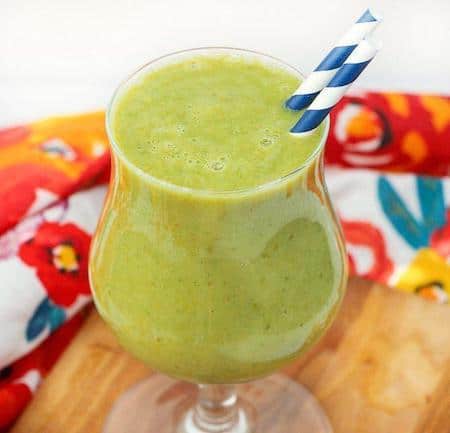 If you've found yourself caught with the keto flu, this Keto Flu Smoothie is what you need. How To This and That incorporated kale, strawberries, avocado, cucumber, unsweetened almond milk, stevia, and vanilla extract to create a nutrient-packed drink as your body adapts to ketosis.
Whether you are new to the ketogenic diet or not, this smoothie will boost your energy levels and get you feeling great!
Perfect Keto created the perfect keto smoothie called the Low Carb Acai Almond Butter Smoothie. This drink has unsweetened acai puree, unsweetened almond milk, avocado, protein powder, MCT oil, almond butter, vanilla extract, and liquid stevia.
The acai puree combined with protein and healthy fats makes this a perfect post-workout treat!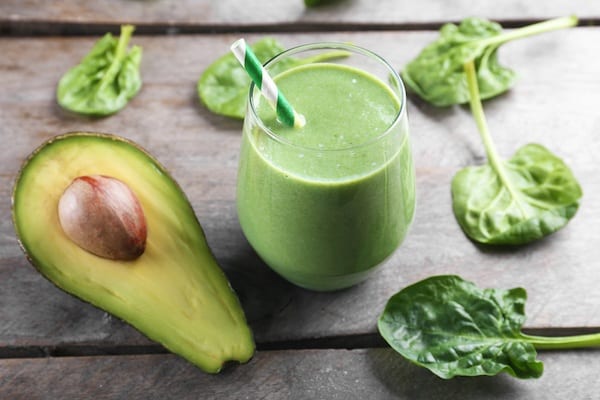 If you're looking for a new green smoothie to add to your repertoire, look no further. This Vegan Ketogenic Avocado Smoothie recipe by Soul Hygge is everything you've been looking for.
Avocado, unsweetened almond milk, spinach, coconut oil, green powder, stevia sweetener, and cacao nibs complete this sweet, green goodness drink.
You can now enjoy your favorite childhood sandwich in a low carb, dairy-free smoothie. This recipe for Peanut Butter and Jelly Smoothie from Peace, Love, and Low Carb uses just four ingredients to create a smooth, protein-packed drink.
Frozen mixed berries, peanut butter powder, vanilla protein powder, and dairy free almond milk are all you need for this super smoothie!
This Strawberry Banana Smoothie is everything you love about the classic smoothie flavor in a ketogenic compliant form. Ketologic created this recipe using bananas, strawberries, coconut oil, heavy cream, unsweetened almond milk, and vanilla whey protein powder. Try this new twist on a classic favorite!
All the energy and nutrition benefits from matcha and green tea in a delicious smoothie. This recipe for Low Carb Matcha Green Tea Smoothie comes from Low Carb Yum. The stars of this energy boosting smoothie include chia seeds, matcha green tea powder, lemon juice, stevia, whole milk greek yogurt, optional thickeners, and ice.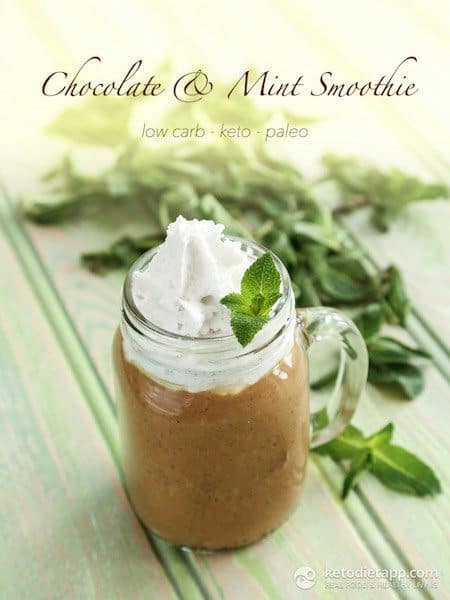 Need a replacement for your favorite mint chocolate cookies, candies, and ice cream? Keto Diet App rolled it all those goodies in one with this recipe for a Chocolate Mint Smoothie. Using nut milk, coconut milk, avocado, cocoa, and mint extract, you'll be reaching for this drink anytime the mint chocolate craving hits!
That concludes our list of keto smoothies. Did we miss any of your favorites? Share your top keto smoothie recipes in the comments below!