Who doesn't love a good burrito or heaping pile of tacos? While many may thing empanadas and enchiladas are out on a keto diet, the truth is that there are plenty of keto-friendly Mexican recipes you can experiment with and enjoy.
In fact, Mexican food is can work quite well on the keto diet due to the cuisine's focus on spices, vegetables, and high-fat ingredients like cheese. Just make sure to replace the high-carb tortillas and white rice to make Mexican recipes compliant.
We've collected a list of our favorite Mexican keto recipes here – dig in!
1) Mexican Cauliflower Rice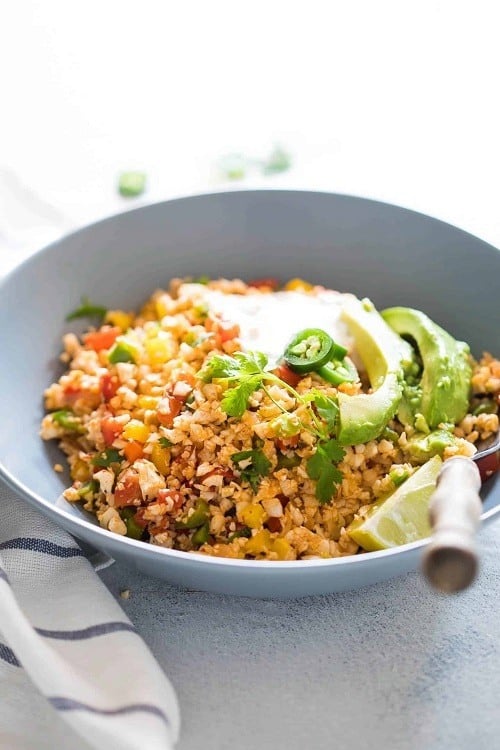 My Food Story brings us a low-carb cauliflower rice recipe that's quite filling as a meal and tastes awesome!
2) Keto Chicken Enchilada Bowl
Mexican flavors enrich this nutritious enchilada bowl of tender chicken and veggies from Hey Keto Mama.
3) Keto Pork Chile Verde
Two Sleevers brings a keto version of this popular Mexican meal with pork and green chile!
4) Keto Cheese Taco Shells
Taco night gets a major upgrade with these super-delicious, low-carb cheese taco shells from Home Made Interest.
5) Taco Chile Relleno Casserole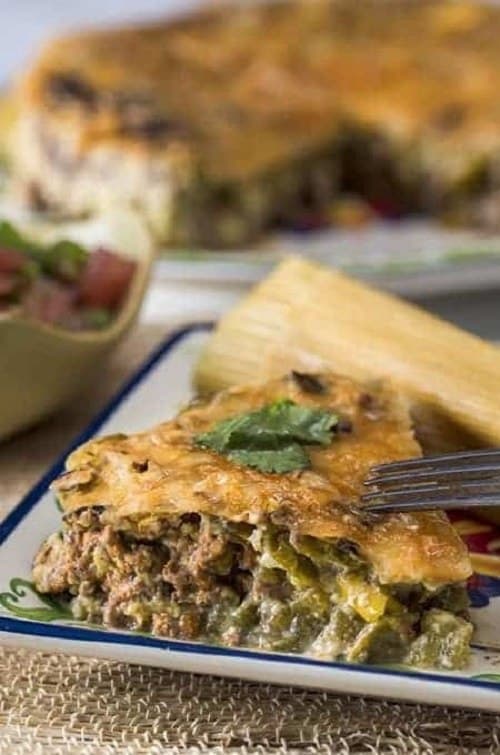 This creamy chile relleno is a great low-carb dinner option. Substitute the all-purpose flour in this recipe from Two Sleevers with almond flour for a keto-optimized version.
6) Keto Slow Cooker Mexican Chicken Soup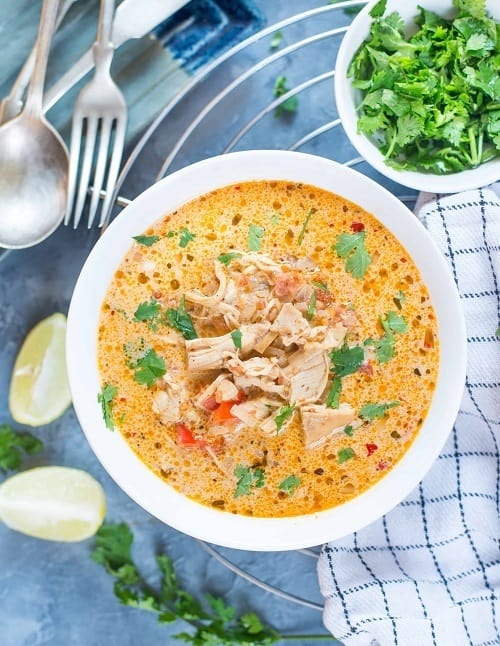 This slow cooker Mexican soup from The Flavours Of Kitchen is a hearty meal, full of cheese and tasty Medican flavors.
7) Keto Cheesy Chorizo Dip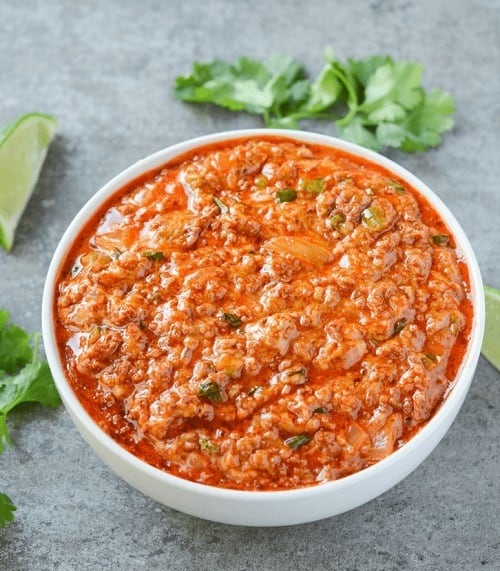 This flavor-loaded chorizo dip from Hey Keto Mama will earn you big brownie points at any house party.
8) Chicken Santa Fe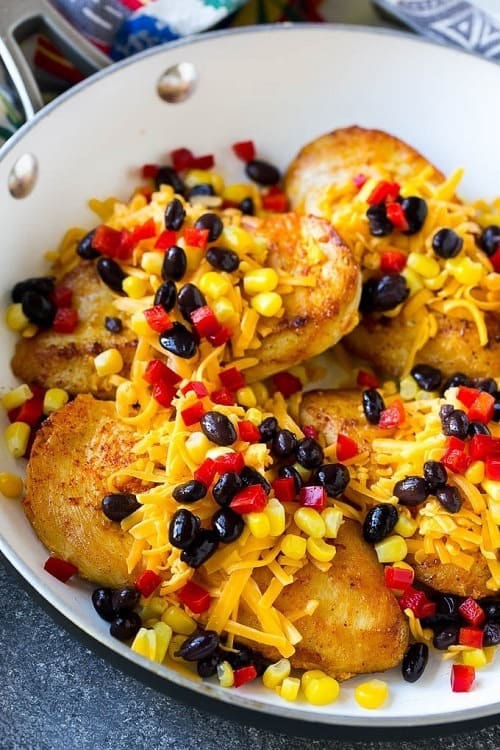 This keto-friendly recipe from Dinner At The Zoo is a medley of chicken and veggies, perfect for getting a boost of nutrition on your keto diet.
9) Keto Buffalo Chicken Taquitos
These chicken stuffed taquitos from Officially Gluten Free are perfect for an evening snack.
10) Keto Steak Fajitas
Juicy steak strips and rainbow-colored veggies make this keto steak fajita from Life Made Sweeter a nutritious dinner option for leisurely, low-key nights. Serve it over cauliflower rice or as a salad to indulge guilt-free.
11) Keto Buffalo Chicken Empanadas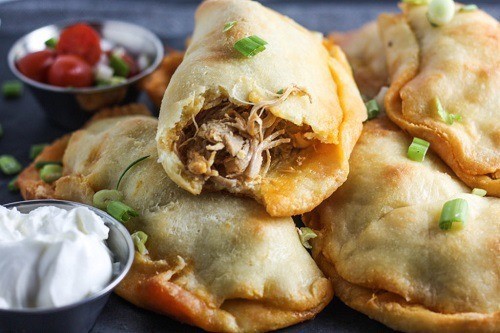 Mince Republic's keto-friendly version of empanadas uses almond flour for worry-free empanada awesomeness.
12) Keto Carne Guisado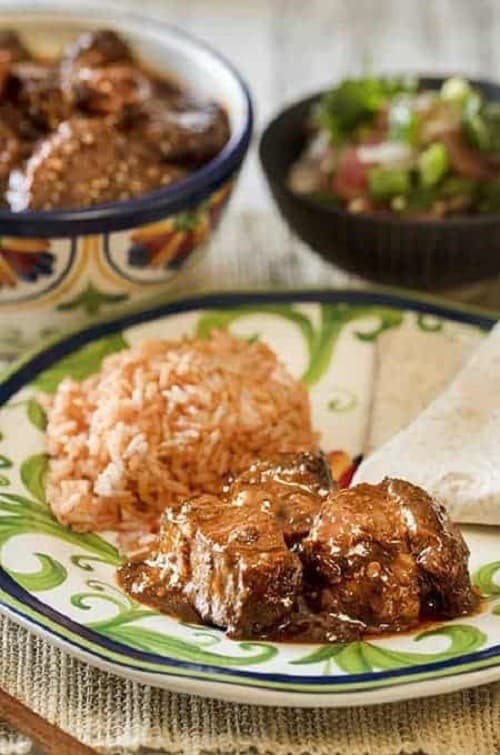 Ready to serve under an hour, this carne guisada from Two Sleevers is an easy one-pot recipe for keto eaters.
13) Mexican Slow Cooker Chicken Posole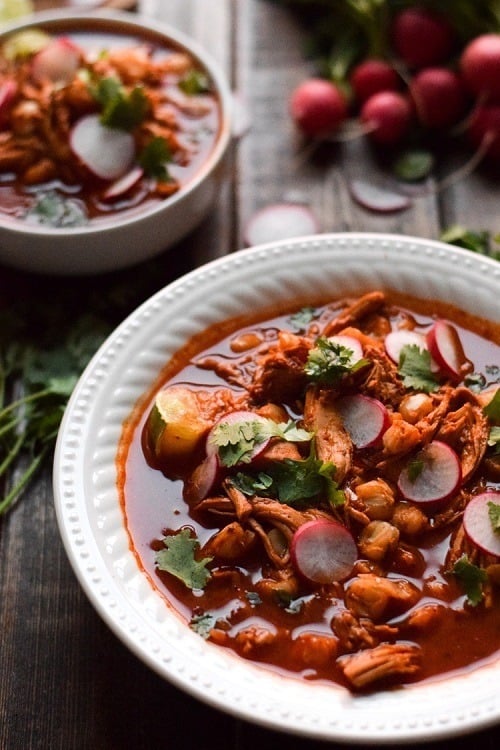 Cooked with enchilada sauce and white hominy, this slow cooker posole from Isabel Eats makes a great hearty lunch or dinner.
14) Keto Cheesy Chicken Stuffed Poblano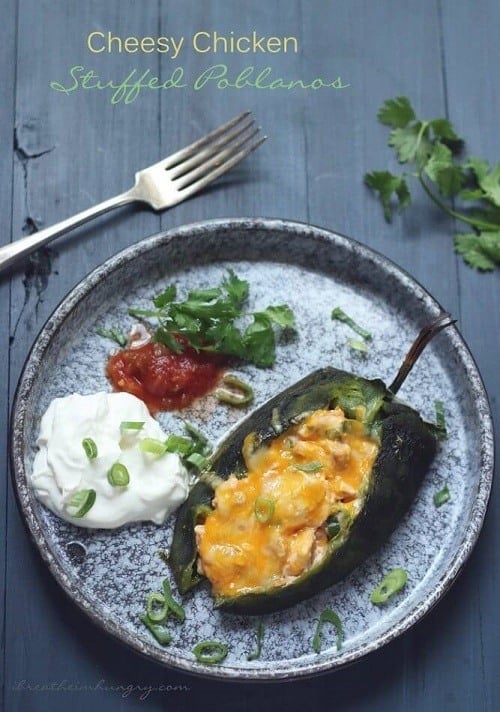 Stuffed with loads of shredded chicken, cheddar cheese, and Colby Jack cheese, these stuffed poblanos from I Breathe I'm Hungry are a favorite of cheese enthusiasts.
With that, we've come to the end of this assortment of mouth-watering keto Mexican recipes!
We hope you find these helpful and give these dishes a try in your own kitchen. Did we miss any keto-friendly Mexican recipes you love? Share your favorites in the comments section below!