While fat takes center stage on keto, there's something to be said for protein too. These high-fat ground beef recipes are just the thing to keep you compliant and satiated on keto. From apps to hearty dinners, we've got tons of ground beef dishes you'll love.
Browse through these keto-friendly meat-packed meals and tell us your favorites!
1) Keto Cheesy Ground Beef Taco Skillet
This delicious Taco Skillet features a limited carb count and is quick to whip up – it's 20-minute recipe! Grab it from By Pink. (Net Carbs = 4g)
2) Keto Ground Beef Casserole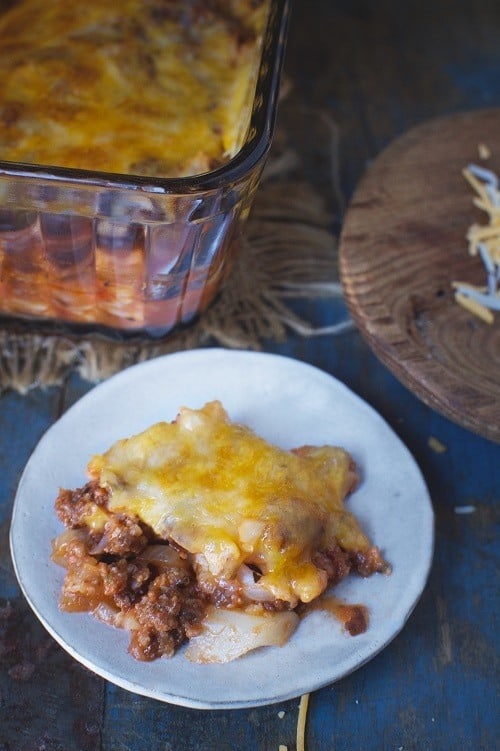 This hearty casserole is even a kid-tested favorite! The Italian Ground Beef Casserole from Simply So Healthy will keep you set for dinner without elevating your carb count. (Net Carbs = 13g)
3) Low-Carb Nachos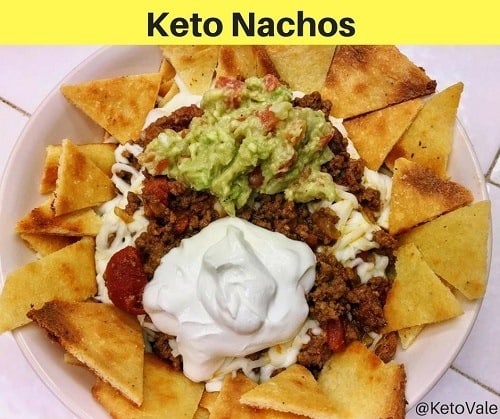 These crispy nachos are made of almond flour and are way better than the carb-loaded ones. These Nachos from Ketovale are so amazing, even your non-keto friends will crave more! (Net Carbs = 4.9g)
4) Keto Meatloaf Stuffed with Cheese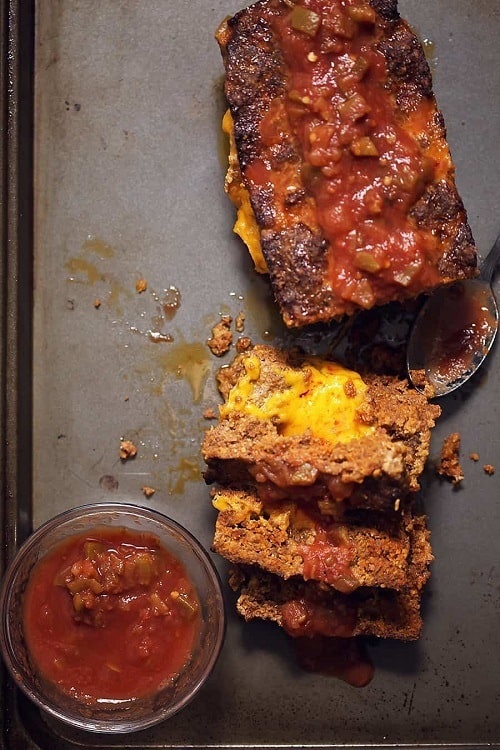 This Cheese-Filled Meatloaf from Jennifer Banz features molten cheese flooding the core, for a fat-packed wonder you can devour on keto. (Net Carbs = 7.4g)
5) Ground Beef and Kale Casserole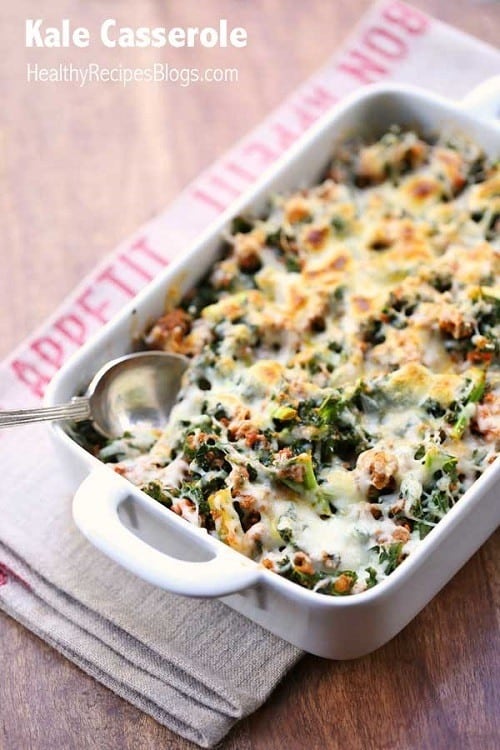 This Ground Beef-and-Kale Casserole from Healthy Recipes Blogs doesn't have any fancy ingredients, but the flavor is to die for! (Net Carbs = 6g)
6) Vivicas Magic Meat Muffins
These Magic Meat Muffins with mushrooms and coconut flour are a great way to keep your carb-count in check while on the go. (Recipe from The Nourished Caveman).(Net Carbs = 0.61g)
7) Low-Carb American Goulash
This low-carb modification of the traditional goulash recipe from Lowcarb-Ology is full of flavors and meaty wonder. (Net Carbs = 7.4g)
8) Mexican Zucchini and Beef
This quick 30-minute Mexican Zucchini and Beef recipe from Low Carb Yum is a simple sauté of ground beef, herbs, and zucchini. (Net Carbs = 4.1g)
9) Keto Queso Soup
This Queso Soup from Kasey Trenum is full of creamy goodness and tastes even better the next day when you let the flavors mingle overnight! (Net Carbs = 6.3g)
10) Low-Carb Philly Cheesesteak Bowl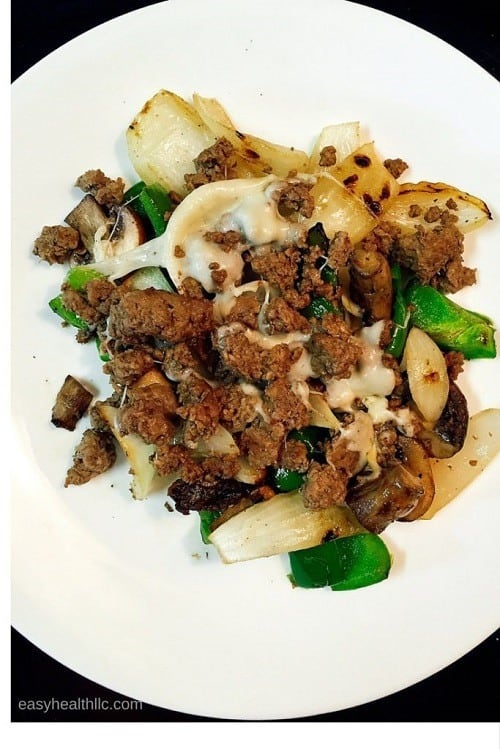 Packed with rich flavors and keto-compliant, this healthy Philly Cheesesteak Bowl from Easy Health Living is a great way to enjoy this fan favorite, without deviating from your keto goals. (Net Carbs = 10g)
11) Big Mac Cheeseburger Salad
Perfect for serving to company or for a cozy indulgence at home, this delicious Big Mac Cheeseburger Salad from Wholesome Yum features a sweet-and-salty salad dressing and tastes just like a Big Mac, sans the heavy carbs. (Net Carbs = 2g)
12) Low-Carb Pressure Cooker Ground Beef Shawarma
Shawarma in a bowl that's also keto-compliant? Yum! You won't missed the dough-wrapped version after having this one from Two Sleevers. (Net Carbs = 6g)
13) Keto Lasagna
The Peace Love And Low Carb author likes to call this recipe "just like the real thing", and we think she's right! This Keto Lasagna is tasty as can be, and we'd say even beats out its carb-loaded cousin.(Net Carbs = 9.5g)
That brings us to the end of our keto-friendly ground beef recipes. Take your pick and let us know which recipes here you tried and loved.
If you think we have missed out on a great keto ground beef dish, make sure to let us know in the comments so we can share it with folks!