Choosing a ketogenic lifestyle can eventually lead to better controlled blood sugars, weight loss, and reduced risk of diabetes! Unfortunately, beginners (and even some seasoned) keto-followers often find themselves with a burning craving for a sweet treat.
Which Artificial Sweeteners Are Keto-Friendly?
As a low-carb diet, the keto diet makes it clear, there is no room for high sugar items in daily meals. Instead, artificial sweeteners can be a great tool to satisfy your sweet tooth without digressing any progress made into ketosis.
It is important to note there are different kinds of artificial sweeteners. Some sweeteners have a high glycemic index (GI) which will lead to a raise in blood sugar levels, while others have a low GI which have little to no effect on blood sugar levels.
The sweeteners with the lowest GI indexes include Stevia, Allulose, Inulin, Monk Fruit and Erythritol.
It can quickly become confusing with the many hidden names for "sugar" to know which ingredients to avoid in order to ensure a low carb meal.
Specific sugar sources to avoid are sugar, high fructose corn syrup, coconut sugar, honey, maple syrup, and agave.
To take out the guesswork when it comes to reaching for that after-dinner dessert we have compiled a list of 25 keto desserts. Go ahead and feed that sweet tooth!
This recipe for Salted Toffee Nut Cups comes from ruled.me. Low-carb milk chocolate, erythritol, butter, and walnuts come together to form the perfect portioned dessert. Rich, nutty, salty, chocolate is waiting for you in this recipe! (Net Carbs = 2.21g)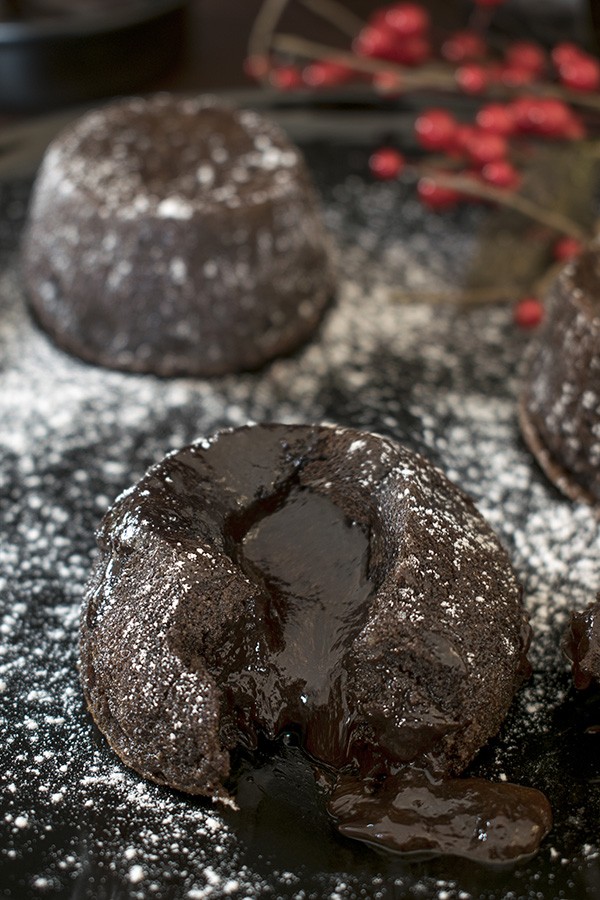 By the look of this Lava Cake, you'd never believe this was a ketogenic or gluten-free dessert-but it is! Tasteaholics used cocoa powder, erythritol, egg, heavy cream, and vanilla to create this masterpiece. This is a single dish dessert that you don't want to miss. (Net Carbs = 4g)
Here is a fool-proof recipe for Keto No Bake Cookies from How To This and That. Butter, peanut butter, coconut, and stevia make up the basis of this no-headache cookie. Get your sweet fix easily and quickly with these cookies! (2 cookies = 3.2g net carbs)
Domestically Creative has concocted a beautiful recipe for Keto Cream Cheese Brownies. This recipe uses the standard ingredients found in a brownie; eggs, butter, chocolate, vanilla, coconut flour, and sweetener mixed with a rich cream cheese filling. You won't believe there is only 2 net carbs in each slice! (Net Carbs = 2g)
A keto friendly cheesecake? Perfect Keto did it with this recipe for a Decadent Low Carb Cheesecake. This dessert has an almond flour and monk fruit crust filled with cream cheese, monk fruit, eggs, heavy whipping cream, and vanilla. Top it off with a raspberry cream sauce! YUM. (Net Carbs = 7.5g)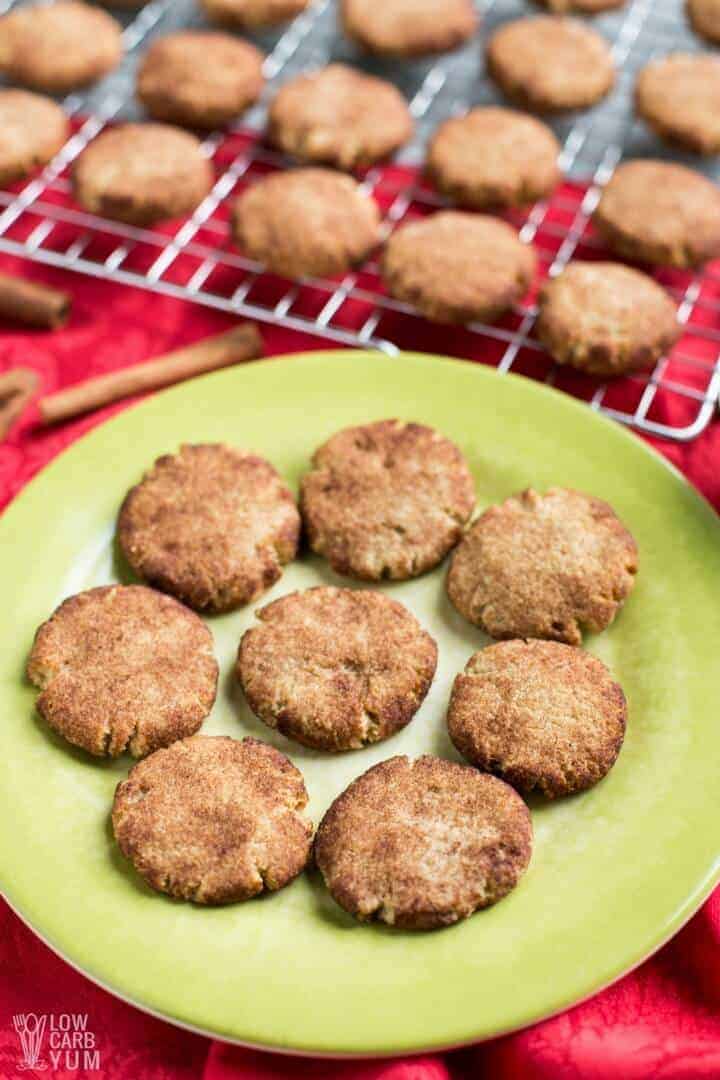 Get your Snickerdoodle Cookie fix with this recipe from Low Carb Yum. This cookie has its fair share of fat as it is made with ghee and shortening then mixed with sweeteners, almond flour, coconut flour, and of course, cinnamon. This cookie has mastered the perfect soft on the inside, crispy on the outside ratio. (Net Carbs = 1g)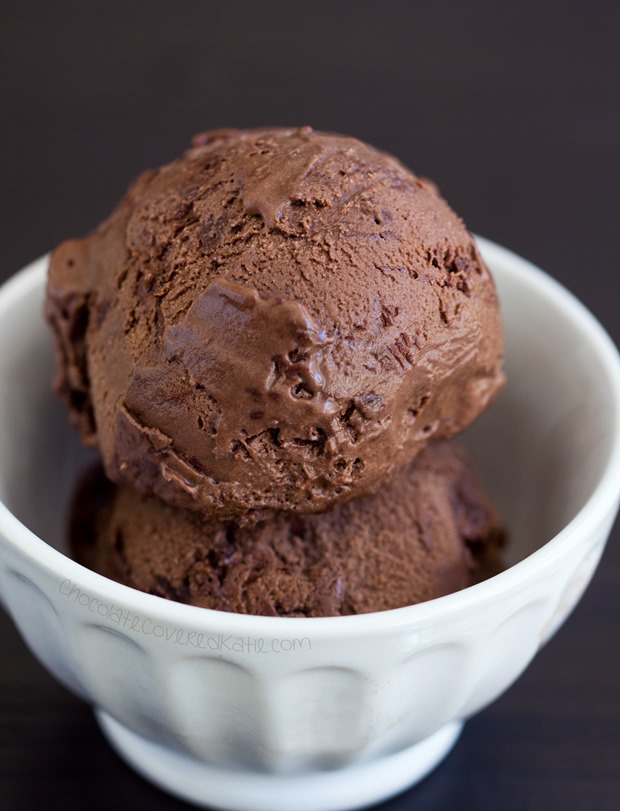 Can you ever go wrong with nutella? Chocolate Covered Katie created a simple recipe for Nutella Frozen Yogurt. This recipe calls for yogurt, chocolate hazelnut butter, vanilla, cocoa, sweetener, and milk. It is simple and quick and did I mention it has nutella in it? (Net Carbs = 8.4g)
This recipe for Pumpkin Spiced Chocolate Slab comes from Bulletproof. With Pumpkin spice collagen bars, vanilla powder, cocoa powder, cacao butter, and ghee, you will be in keto heaven. Don't confine pumpkin spice to the fall- have it all year round inside this chocolate slab! (Net Carbs = 9g)
With virtually zero carbs, this fabulous fat bomb is from Low Carbe Diem. Easy Keto Chocolate Mousse is simply made with butter, cream cheese, heavy whipping cream, cocoa powder, and a touch of stevia. Blend this up next time your chocolate cravings consume you! (Net Carbs = 1.5g)
This recipe is gluten free, dairy free, and carb free, but certainly not taste free! Simply Taralynn combines coconut oil, cocoa powder, peanut butter, swerve, vanilla, almond extract, and shredded coconut for this Carbless Chocolate Peanut Butter Pecan Bark. This feels like you're eating a candy bar! (Net Carbs = 1g)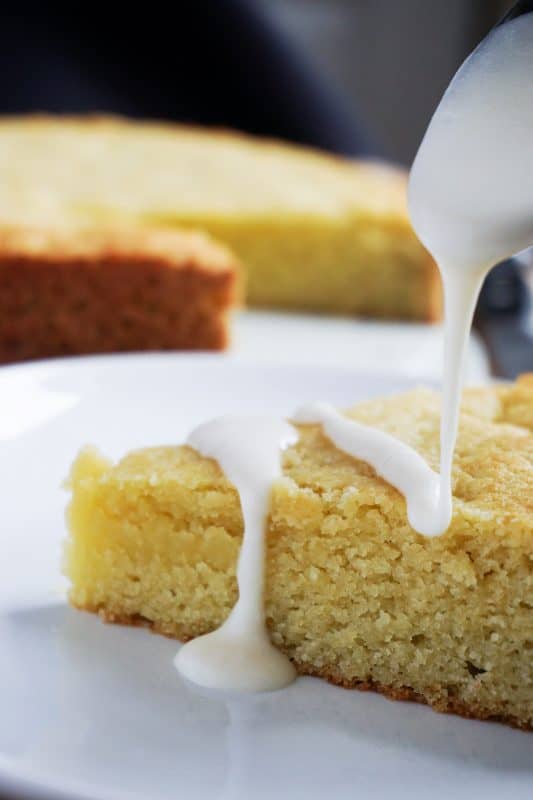 Keto Connect offers a pound cake-like recipe using olive oil which they fittingly name, Olive Oil Cake. This recipe calls for olive oil, coconut flour, erythritol, eggs, vanilla, baking powder, and baking soda. In under 45 minutes, you could be diving into this dense deliciousness. (Net Carbs = 2.5g)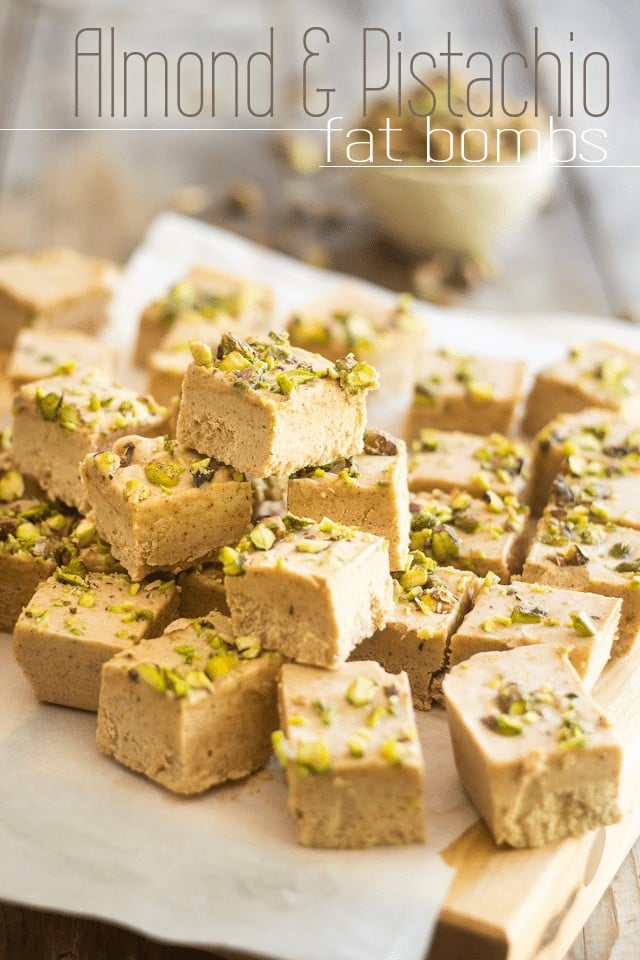 Switch up your dessert flavor profile with these Almond and Pistachio Fat Bombs from The Healthy Foodie. This recipe uses fat powerhouses like cacao butter, almond butter, coconut butter, coconut oil, coconut milk, and ghee to create a fudge-like treat. Stay on track with your fat goals while indulging! (Net Carbs = 1.6g)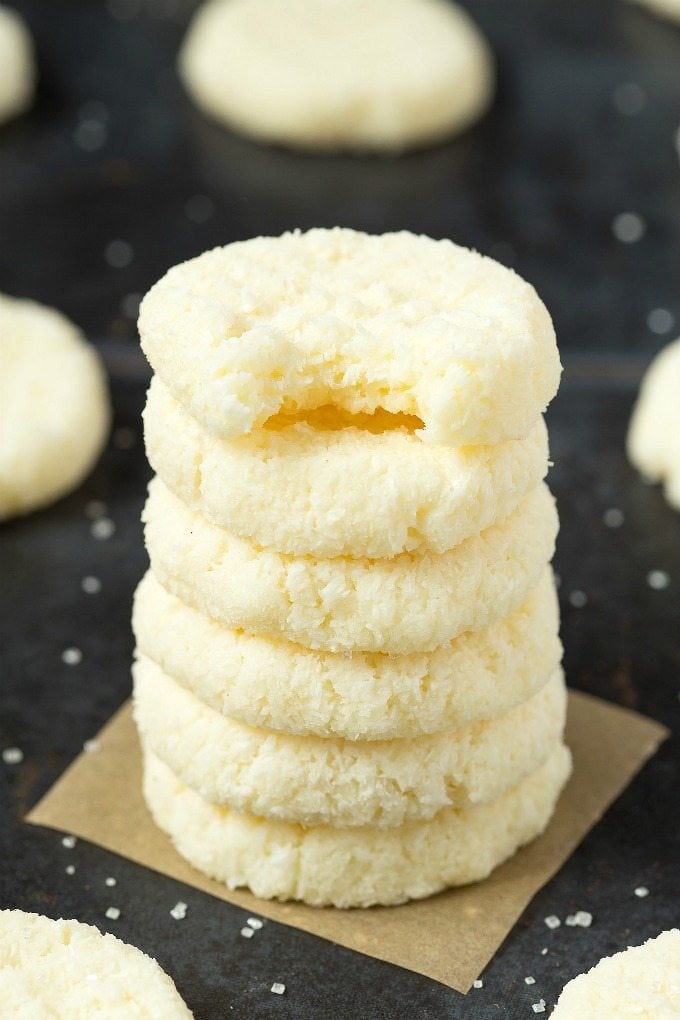 When the title is longer than the ingredient list, you know it's going to be a good recipe! The Big Man's World created 3 Ingredient Paleo Vegan No Bake Coconut Cookies using coconut flakes, coconut oil, and monk fruit sweetened maple syrup. These cookies are the definition of instant gratification. (Net Carbs = 0g)
Traditional lemon bars tend to stir up memories of sweet grandmothers and annual potlucks. Ruled.me re-vamped these lemon squares by using an almond flour and coconut flour crust filled with almond milk, lemon, and egg, topped with toasted coconut, almond flour and butter. Try these Toasted Coconut Lemon Squares next time you need to feel nostalgic. (Net Carbs = 4g)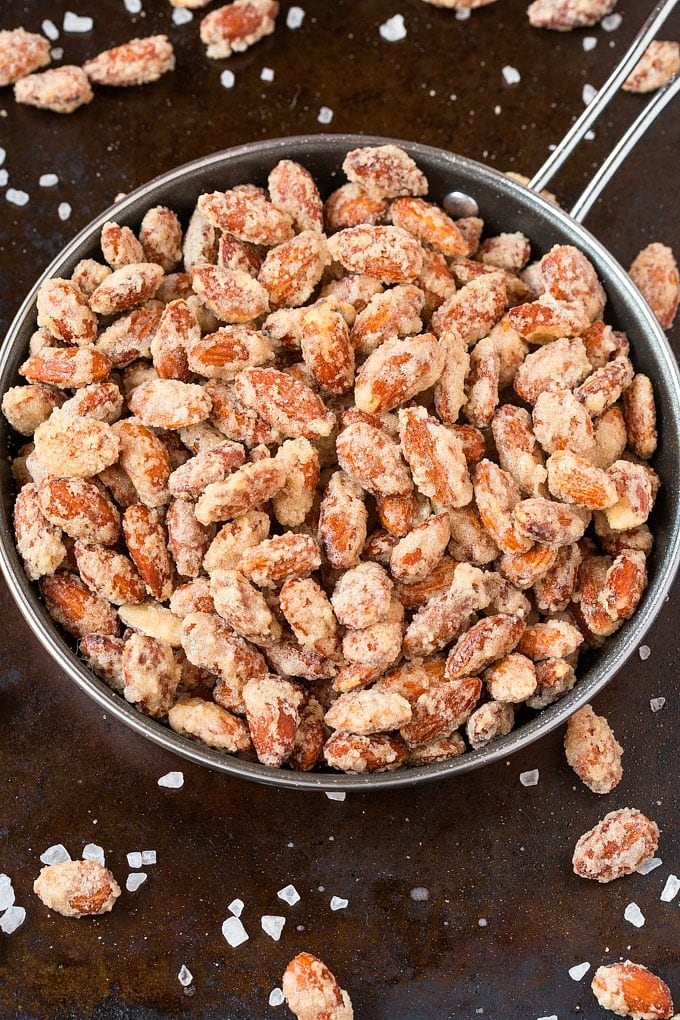 The Big Man's World does it again with another crazy simple, unique dessert. These Candied Almonds are make with monk fruit, water, vanilla, cinnamon, and sea salt. Satisfy your sweet, salty, and crunchy cravings all at once! (Net Carbs = 2g)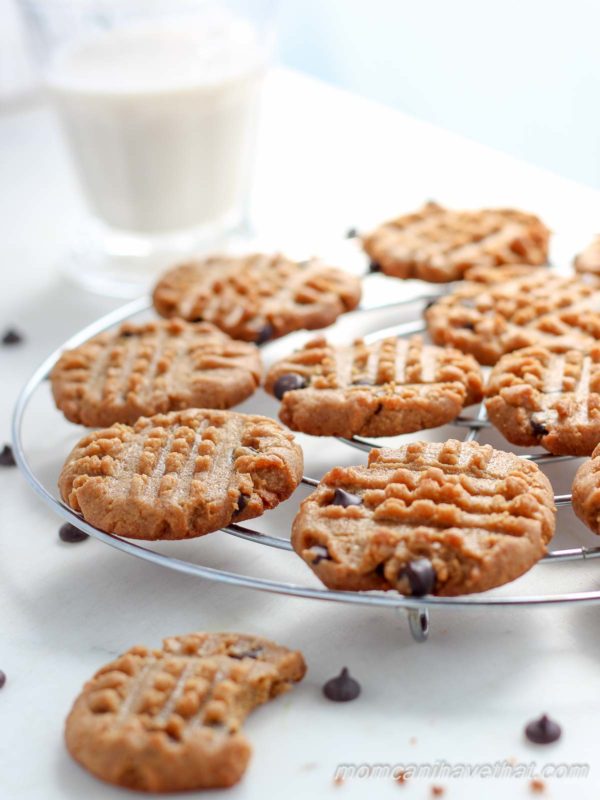 This recipe for Low Carb Peanut Butter Cookies originates from Low Carb Maven. These cookies require just 6 ingredients: peanut butter, sweetener, baking soda, an egg, and chocolate chips. The Low Carb Maven boasts they are, "so easy a 10 year old can make them!" (Net Carbs = 2g)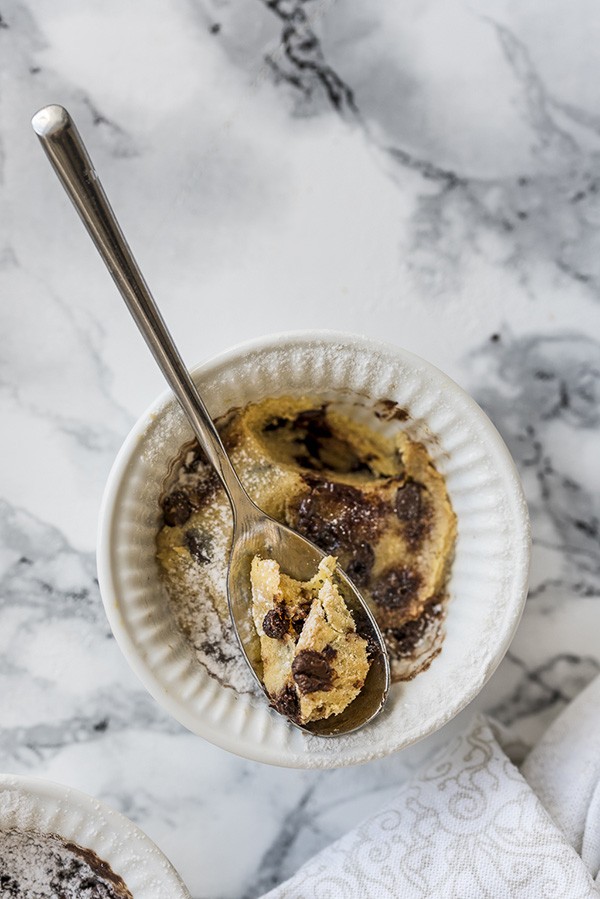 Looking for an instant dessert made for one? Tasteaholics created a recipe for a Keto Mug Cookie! Create your own cookie with butter, almond flour, erythritol, cinnamon, egg yolk, vanilla, and sugar-free chocolate chips. Enjoy your dessert without tempting leftovers hanging around! (Net Carbs = 3g)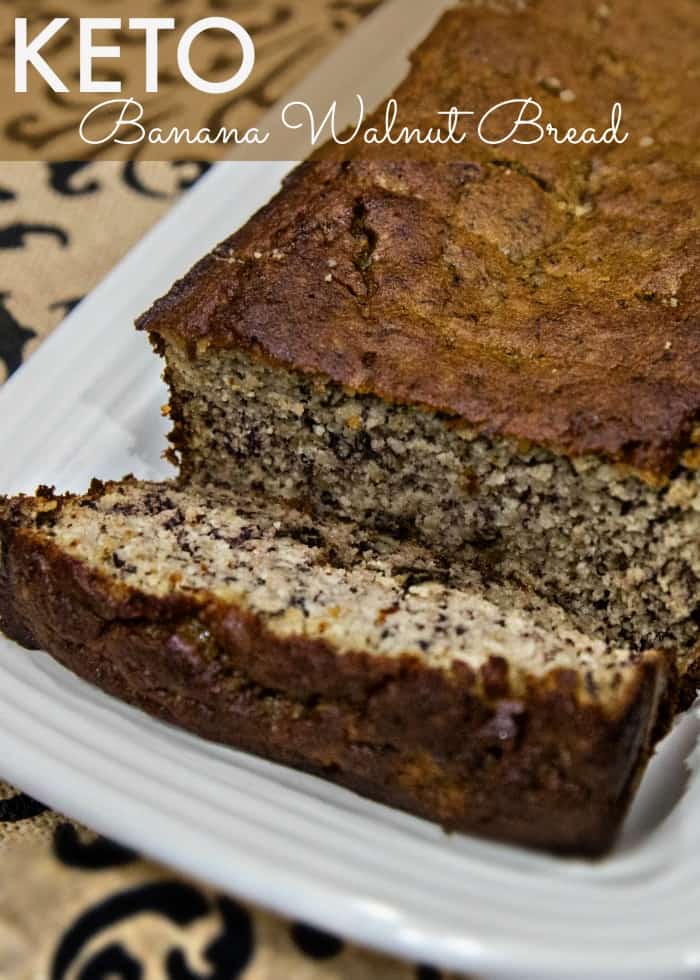 Keto Size Me created a Keto Banana Walnut Bread for when you're ready to indulge in a few extra carbs. There are just 7 whole-food ingredients of bananas, almond flour, eggs, walnuts, olive oil, baking soda, and coconut oil to complete this bread. Combine a slice of this with a spread of peanut butter over top and this dessert could be called breakfast! (Net Carbs = 11g)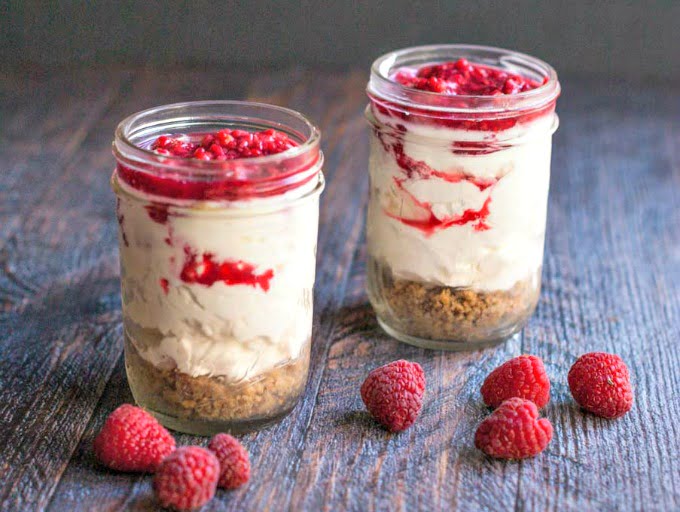 Another no-bake recipe for the win! My Life Cookbook posted a recipe for Raspberry No Bake Cheesecake. The crust combines pecans and walnuts for a perfectly nutty flavor, while the filling is a creamy mixture of heavy whipping cream, cream cheese, vanilla, sweetener, and raspberries. Make this impressive looking dessert that is ready to eat as soon as it is made! (Net Carbs = 5.7g)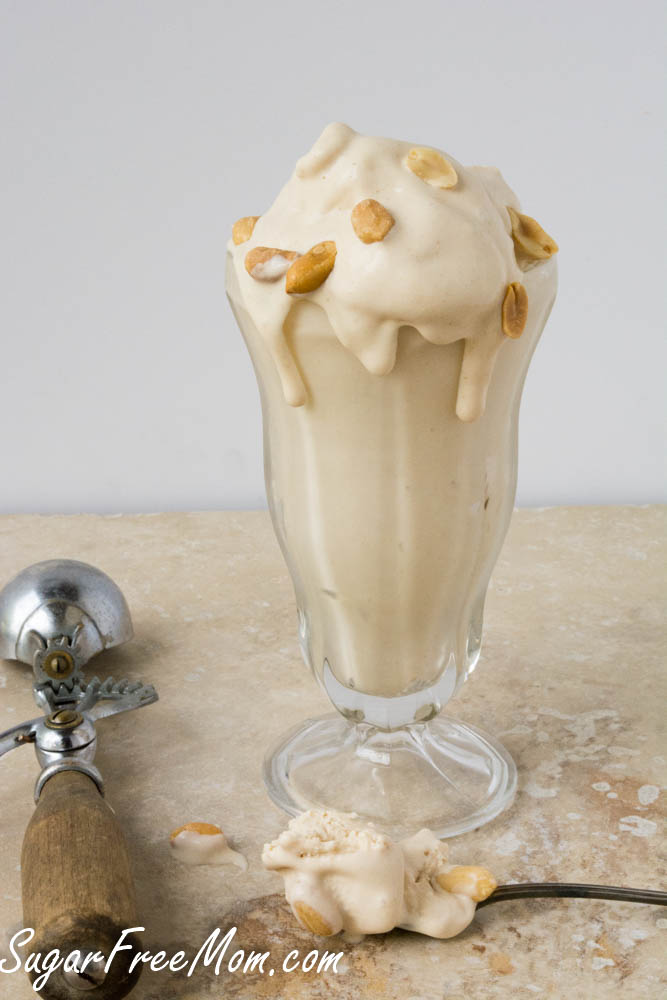 Sugar Free Mom made this recipe for Sugar Free Peanut Butter Cheesecake Ice Cream to satisfy any ice cream desire you've had in the past, present, or future!  Almond milk, peanut butter, cream cheese, sweetener, vanilla, and liquid stevia create a rich, creamy homemade ice cream. I'd say you could store this in the freezer for later, but honestly, there won't be any leftovers after you get a taste of this! (Net Carbs = 4g)
Broke Foodies cracked the code to a moist, spongey, flour-free dessert! This Carrots Cake with Cream Cheese Frosting uses almond flour, sweetener, carrots, cinnamon, ginger, and cloves to get the perfect blend of sweet and spice. Even better? It is made in a mug and cooked in 90 seconds. Carrot cake for one, please! (Net Carbs = 5.2g)
The creativity of this S'mores dessert by Keto Cook is unreal. It starts with a homemade graham cracker made of pecans, egg, cinnamon, and baking powder. Then comes the chocolate layer combing unsweetened cocoa powder with butter and stevia for a sweet bite without the actual sugar.
Of course, all of this is topped with a low carb marshmallow dip. Don't wait for summer camp to get your hands on this s'more! (Net Carbs = 4g)
Would you believe me if I told you this traditionally bread-based dessert was made of mozzarella cheese? Fat To Fit Chick transformed cinnamon rolls into a Keto Friendly Fathead Cinnamon Roll and we aren't mad about it. The roll is made using mozzarella cheese, almond flour, cream cheese, egg, sweetener, cinnamon, and butter. Top that with a cinnamon cream cheese glaze and you'll be in cinnamon roll heaven. (Net Carbs = 1g)
Banana bread, cinnamon rolls, donuts; yes, we are still talking about keto desserts here. Rich Mind Empty Pocket combined coconut flour, sweetener, butter, sour cream, heavy cream, eggs, and vanilla to create Sour Cream Donuts. You can even use this recipe to make waffles or muffins! (Net Carbs = 3g)
This recipe for Baked Churro Donuts from Gnom-Gnom will take you straight to the circus. Almond flour, coconut flour, psyllium husk, butter, sweetener, eggs, and vanilla form a dough that is light and crispy and ready to be rolled in cinnamon sugar delight. Eat your favorite fair food while staying on board with the ketogenic diet. (Net Carbs = 1g)
We hope you enjoyed our collection of keto desserts. Did we miss any of your favorites? Share your top keto desserts in the comments below!
Need more of that sweet stuff? Check out our recipes on: