Chili is one meal option you can indulge guilt-free while being on your keto diet. However, classic chili recipes often call for ingredients that may be objectionable and not apt for your keto rules. Beans are a basic ingredient in nearly any traditional chili recipe, but due to their high carb content, they don't usually work in keto dishes!
Don't worry, you don't need to sacrifice your chili cravings while doing keto! We're bringing you a collection of keto chili recipes that are especially modified to be low-carb and keto-friendly. Enjoy and eat!
1) Low-Carb Keto Chili
30 minutes is all you need to whip -up this warming Keto Chili from Fit To Serve Group. Simply simmer the ingredients and serve with a heaping of your favorite cheese. (Net Carbs = 5.1g)
2) Chicken Chili with Bacon
Bits of crispy bacon add crunch and texture to this delectable Chicken & Bacon Chili from Keto Connect. (Net Carbs = 4.8g)
3) Shredded Chicken Chili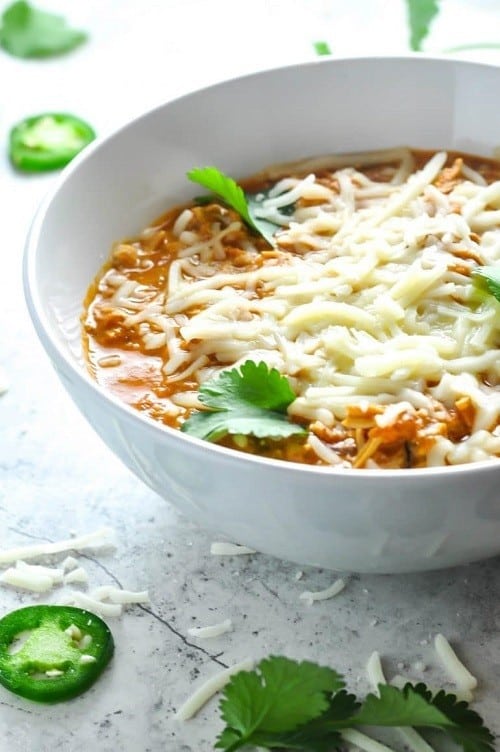 In this dish, shredded chicken replaces the traditional chili chunks of beef, making this Shredded Chicken Chili from Ketogasm an ideal source of lean protein. (Net Carbs = 6g)
4) White Chicken Chili
Oozing with cream cheese and heavy whipping cream, this melt-in-mouth White Chicken Chili from Hey Keto Mama is a treat for those with a cheese-loving soul. (Net Carbs = 4g)
5) Beanless Chili Con Carne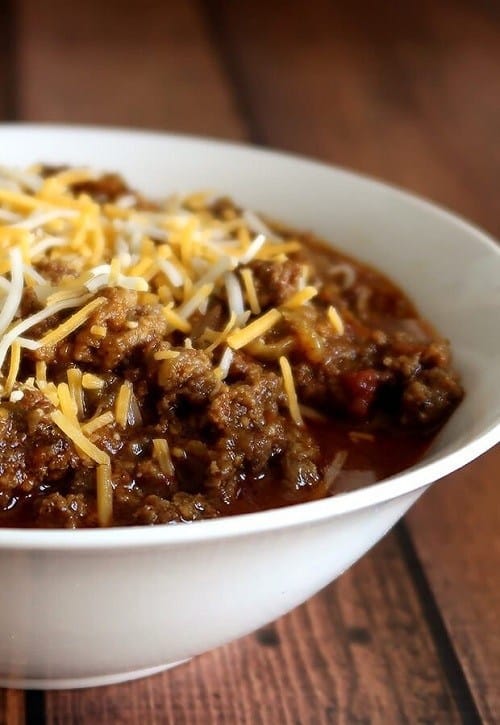 Meat lovers rejoice! This no-bean chili from Ruled is all about meat and is simply delicious. (Net Carbs = 7.51g)
6) Keto Turkey Chili
Craving a bowl of chili on your keto diet? This Turkey Chili from Eat Yourself Skinny is low-carb and is in tune with your keto protocols. This chili contains beans, boosting its net carb content. You can still enjoy this chilli if you're careful with your other meals. Or, opt out of the beans for a more low-carb meal. (Net Carbs = 18.2g)
7) Beefy and Cheesy Low-Carb Green Chili Bake
Roasted chilies imbue smoky flavors to this cheese-loaded Beefy Chili from Kalyns Kitchen.
8) Paleo Chile Verde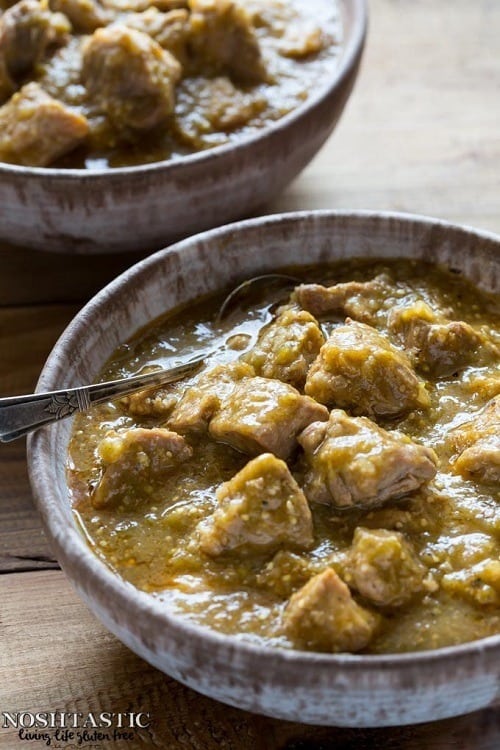 A hot-favorite from Mexico, Noshtastic offers a paleo and keto-friendly version of this classic chili recipe. (Net Carbs = 8g)
9) Three-Pepper Chicken Chili
As tantalizing as the name sounds, this fiery chili recipe from Jessi's Kitchen will warm you up on cold winter nights.
10) Tomatillo Chili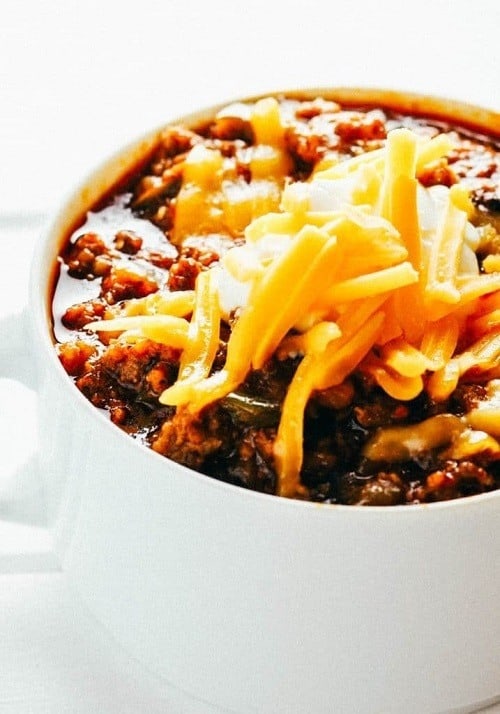 A hassle-free crock-pot recipe for when you are tired after a long day's work, this chili recipe from Ketogasm works wonders as a hearty and filling dinner. (Net Carbs = 5g)
11) Chorizo Skillet Chili
Check out this skillet chili with homemade chorizo (recipe included in the blog), cocoa and instant coffee. This simple, three-step chili recipe can be fount at from Low Carb Maven. (Net Carbs = 8g)
12) Slow Cooker Turkey Pumpkin Chili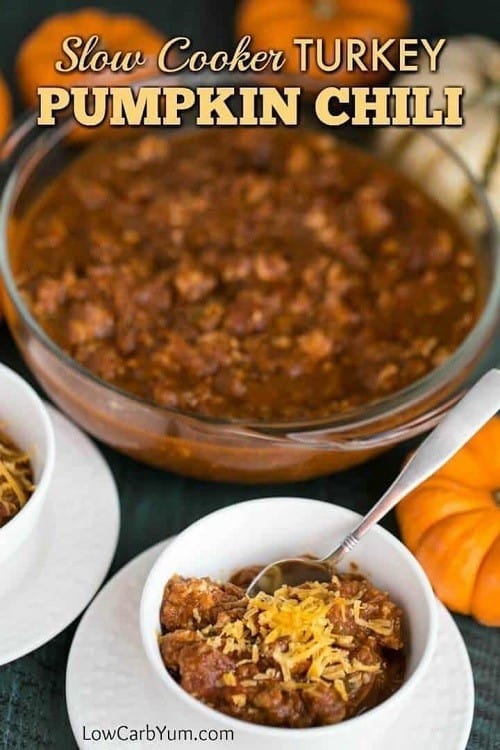 Celebrate fall with this delectable pumpkin chili from Low Carb Yum that's also surprisingly low on carbs. (Net Carbs = 6.3g)
That concludes our list of keto-friendly chili recipes. We hope you found this collection useful. Don't forget to share your own favorite keto chilis in the comments section if you think we missed any!