Miss Chipotle while on keto? Don't worry, we've got you covered with this tasty keto-friendly burrito bowl recipe. Yum!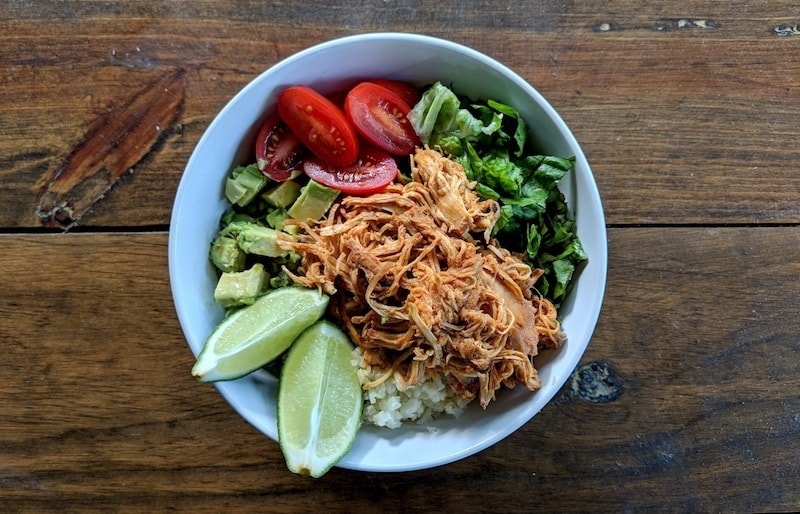 Ingredients:
1 cup cooked cauliflower rice
1 cup shredded buffalo chicken
1 avocado
10 grape tomatoes (halved)
½ cup sour cream
2 cups Shredded lettuce
spritz of lime juice + salt and pepper to taste
To make shredded buffalo chicken:
2-3 lbs boneless, skinless chicken breast
2/4 cup ghee
3/4 cup hot sauce (we recommend Frank's Red Hot)
Instructions:
Place chicken breasts in slow cooker. Mix together ghee and hot sauce in a small saucepan, with heat on medium. Once combined, pour over chicken breasts.
Set slow cooker on high and cook for 4 hours. When 30 minutes are left, take two forks and shred apart the chicken. Mix around with hot sauce in the slow cooker and let continue cooking another 30 minutes.
After chicken is cooked, place cooked cauliflower rice, chopped avocado, grape tomatoes, sour cream, lettuce, and chicken in a bowl. Mix to combine. Add a splash of lime juice and salt and pepper to taste. Enjoy!