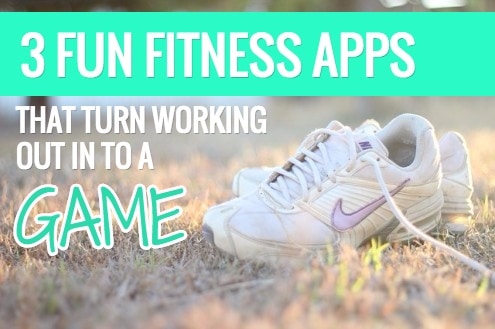 Let's face it – there are days when we could all use a little extra motivation to move our bodies. These three awesome apps make working out so fun that you'll never want to skip (even on Mondays)!
 1. Zombies, Run!
 When I first started running, I found it incredibly boring. Especially in an age of digitized instant gratification, the dull, repetitive task of running isn't always the most enticing exercise (especially compared with the thumping action of Zumba or Spin classes). Some find running meditative and relaxing, but others find it utterly un-motivating.
If you need extra encouragement to get out and running, I can't recommend Zombies, Run enough. Zombies, Run combines audiobook storytelling with exercise.
You take on the role of Runner 5, a new member of Abel Township, one of the few safe havens providing protection from the zombie apocalypse that has shook the outside world. Your mission objectives are detailed to you through audio recordings, interspersed with music from your pre-selected playlist, as you are sent to gather supplies, intel, and discover the deep dark secrets surrounding the apocalypse.
The story is engaging enough to keep you running, but you'll also love the zombie chase sequences, when zombies begin stalking after you, requiring you to run faster for a certain period of time (perfect for interval runners).
It doesn't end there though – during your runs, you'll pick up supplies, which can then be used within the app to build up your Abel Township base. You can add a hospital, increase housing, upgrade your armory, and more!
The ZombieLink feature lets you see your running route and pace for various missions. You can even see which songs got you running faster!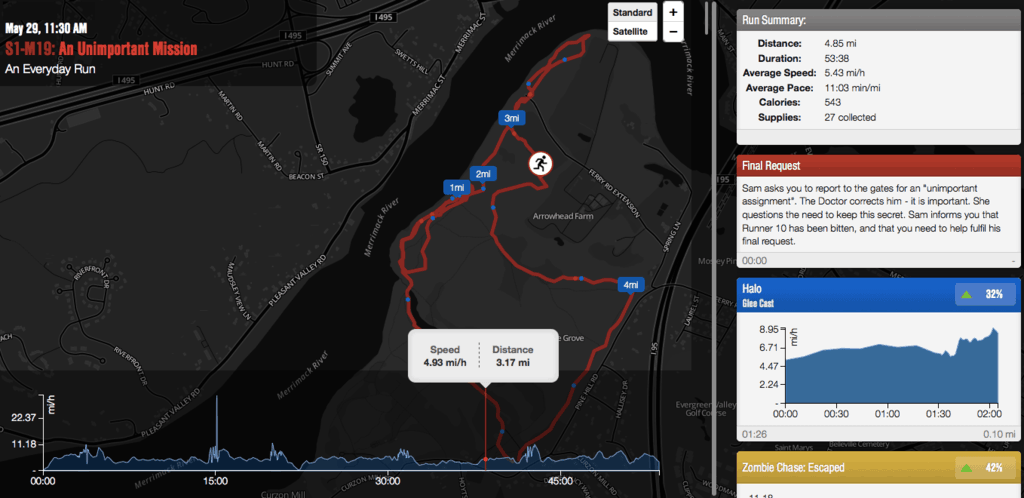 There's a ton of value packed into this app, and it's enormously fun. It may sound a bit bizarre, but don't knock it 'till you've tried it. Zombies, Run makes running tons of fun and hard to pass up. Definitely give this one a try.
Price: Zombies, Run! is available on the App Store and Google Play Store for $3.99.
 2. Nexercise
Nexercise tracks your movement and rewards you with points the more you workout. Sounds pretty standard, right? The difference is that these points are actually worth something – you can exchange your workout points into gift cards for stores like Home Depot, CVS, Sephora, and more! Now you can make working out your full-time job!
You can even compete with friends and co-workers if that's your style. Nothing like a little friendly competition to spice things up!
You can download Nexercise's Nextrack app for free from the App Store and from the Google Play Store.
 3. Superhero Workout
Superhero Workout is by Six to Start, the same team behind Zombies, Run! Superhero Workout works in a format similar to the popular 7 Minute Workout app, but with an added element of fun.
In Superhero Workout, you are a character armed in a mech battle suit, working to protect Earth again invasion. You must complete various exercises in order to activate weapons, shields, etc.
Superhero Workout takes things a step further with a camera-activated motion tracker, which counts your reps and measures your calorie burning! The app can even be connected to Apple TV or Chromecast so that you can see the action on the big screen.
If you want a strength training workout that's fun and story-driven, try Superhero Workout.
Price: Superhero Workout is available on the App Store and on the Google Play Store for $2.99
What are your favorite apps to keep your workout fun? Share your top picks in the comment section!