Thank goodness for the slow-cooker.
No matter how busy and stressful your day might be, there's nothing better than a home-cooked meal, ready to be eaten at the end of it…especially when that takes almost no effort on your part!
New diets and meal plans can be a tough learning curve, but if you use the right tools it makes all the difference. Add these slow cooker meals to your DASH Diet arsenal for those days when you just know cooking dinner is going to be a struggle–throw the ingredients in beforehand, throw it on and head off to work. Who said eating healthy had to be hard?
To make things even easier, we've rounded up 18 great DASH Diet recipes that fit right into your new lifestyle without any added fuss. Check them out below!
Breakfast
This hearty breakfast from Family Fresh Meals will certainly feed a crowd–perfect for family brunch or Sunday get-togethers.
Featuring lots of eggs, milk, cheese and breakfast meats, this breakfast casserole will keep you full until lunch! Throw this together at night before bed and be ready to go in the morning.
Don't forget to choose low-fat dairy to keep this DASH Diet appropriate!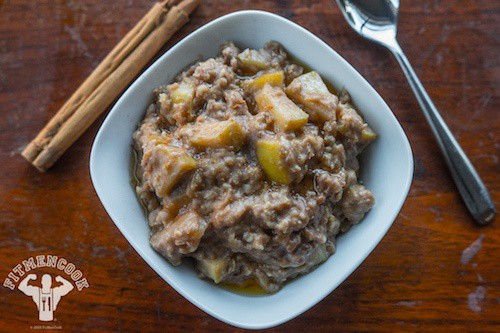 This recipe from Fit Men Cook is a classic breakfast slow cooker staple. With rolled oats, apples, cinnamon and some maca for an added nutritional boost, we couldn't think of a better way to start the day.
This recipe is packed with whole grains and lightly sweetened with coconut sugar or stevia to keep your diet goals on track.
Pretty Providence brings us this genius slow cooker to keep things zesty at breakfast. Make all the fixings for your burrito in the crockpot overnight and simply spoon into heated tortillas in the morning to serve.
Whole grains and low-fat dairy are preferred on the DASH Diet, so stick to a whole wheat tortilla and 1% milk when making this recipe.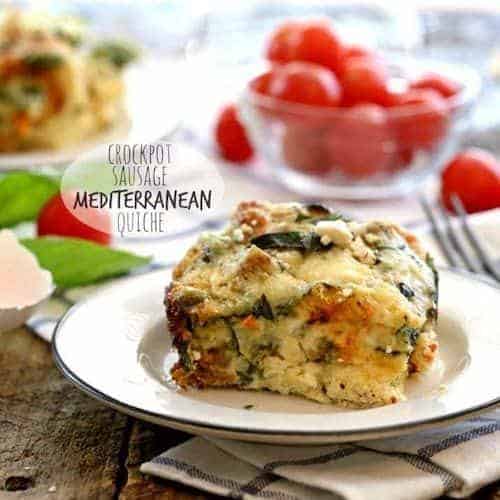 This recipe from The Cookie Rookie is packed full of veggies, protein and healthy fats. For this quiche, we use skim milk and mostly egg whites in order to keep the fat balanced with the sausage and cheese. Super satisfying, not to mention delicious!
Breakfast rice might sound crazy…but don't knock it 'til you try it! Brown rice acts as the base in this Country Side Cravings recipe for a new twist on a breakfast porridge.
With apples, cinnamon and a touch of brown sugar to sweeten, this may just become your new favorite breakfast!
Snacks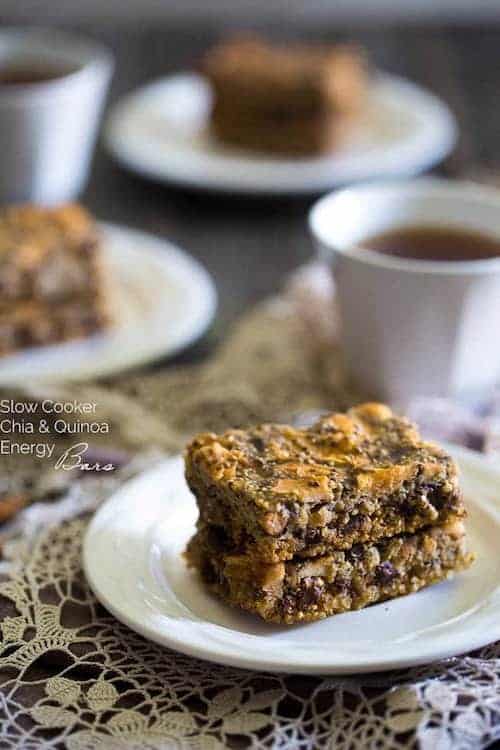 With quinoa, almond butter, dried fruit and chia seeds, these energy bars from Food Faith Fitness are simple to make and super healthy. They have plenty of healthy fats from the nuts and seeds to sustain your day and energy from the raisins and dried apples to get you going. Great as an afternoon work pick-me-up or to throw in your gym bag!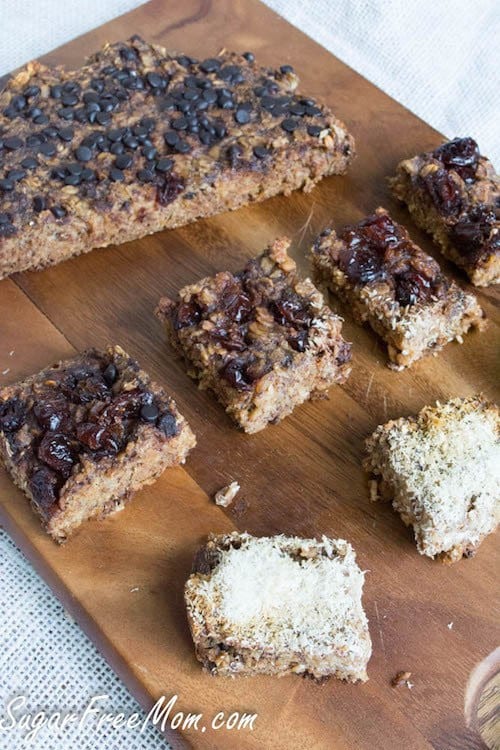 Another crock pot energy bar, this one from Sugar Free Mom starts with oats for a hearty whole grain and includes banana and flaxseed for some all-day energy. Customize these bars with chocolate chips, fruit, dried coconut, or anything you'd like!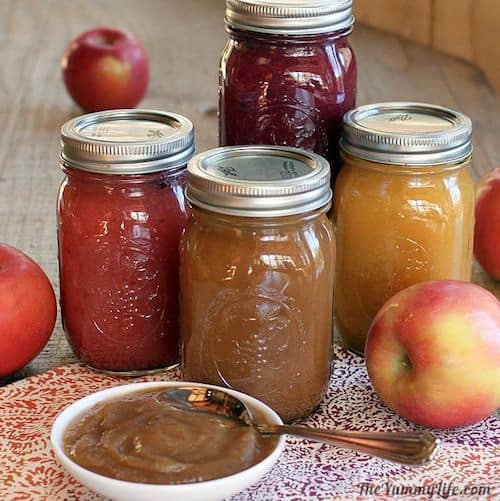 The Yummy Life gives us a great rundown of everything applesauce (crockpot edition of course!). Skins stay on the apples to get the most fiber and little to no sweetener is added for a really simple, pure applesauce.
Options for mixins include other fruits like blueberries and peaches and spices like cinnamon and ginger. Bonus: this recipe includes instructions for canning as well so you can keep your homemade applesauce for up to a year!
Got company? Please a crowd and stay DASH Diet approved with these Moroccan chicken pita bites from Soni's Food. These tasty little morsels include chicken and lots of great herbs and spices like garlic, ginger, cinnamon, paprika and cumin. Served on pita slices with hummus and fresh parsley, these appetizers are sure to impress.
Dinner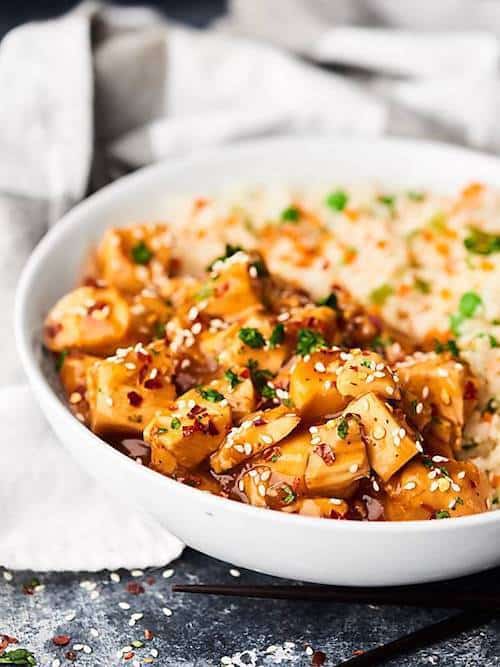 Show Me the Yummy has a crockpot, low-fat version of your favorite asian takeout with this sesame chicken recipe.
Rice vinegar, soy sauce, ginger and sesame seeds pair with chicken breasts to make a tender, delicious protein main. Serve with brown rice or cauliflower rice for a full meal.
Chicken thighs with potatoes, baby carrots and green beans smothered in a tangy, savory sauce make this delicious one pot meal from Damn Delicious.
Make the one-pot-meal even simpler by making it a one-crockpot-meal! This dish has plenty of protein, healthy fats and lots of veggies for a well-rounded mid-week dinner.
Love sloppy joe's, but don't love the nutrition facts? Simply Quinoa is here to save the day with this plant-based take on the classic sandwich.
Lentils and quinoa make up the "meat" of these sloppy joes while plenty of veggies make their way into the mix as well. Serve on a whole wheat bun or over spaghetti squash!
This Well Plated recipe keeps it low on the carbs but doesn't skimp on flavor in this veggie-based lasagna. With low-fat cottage cheese, eggplant, zucchini and some really good tomato sauce, this dish is filled to the brim with protein and veggies for a satisfying dinner.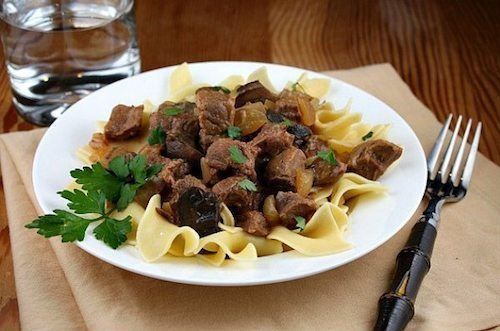 Recipe Girl brings us this lightened up version of a classic not-so-healthy recipe…and we couldn't be more grateful! Get all of the flavor and protein and less of the fat with this recipe using trimmed chuck steak, mushrooms, onions and low-fat sour cream to make the stroganoff. Spoon over whole wheat pasta for a comforting, cozy meal.
Everyone needs a solid go-to chili recipe. Turkey chili is a great one to keep on file–it's low-fat, protein filled, and a perfect one-pot meal. Lots of beans and lean turkey keep this meal from Art From My Table light but filling. Delicious!
Dessert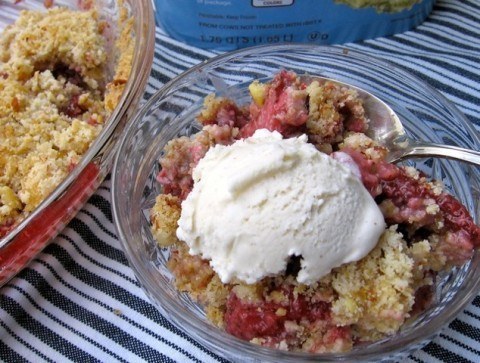 Fresh strawberries, oats, and a touch of sugar come together to make this "skinny" dessert from Simple Nourished Living.
Dessert on the DASH Diet is still allowed–in moderation of course–as long as it is relatively low in fat and sugar, making this recipe the perfect indulgence!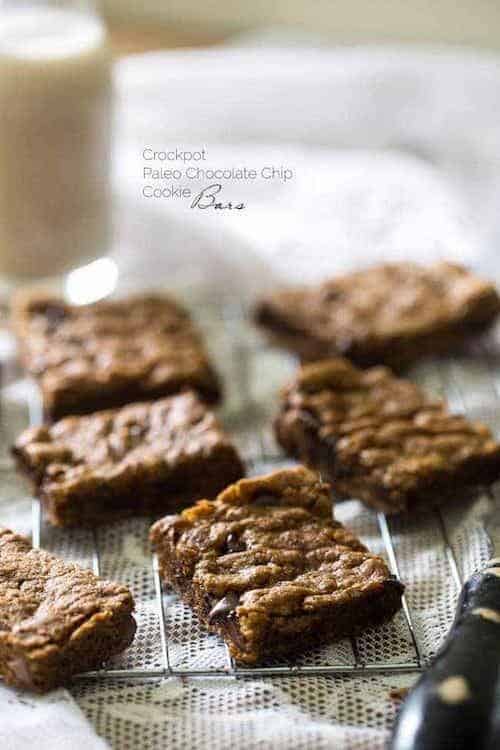 You read that right: crockpot cookies. You can truly use your crockpot for anything! This recipe from Food Faith Fitness uses almond meal, coconut sugar and coconut flour for plenty of healthy fats and better-for-you sweetener.
A touch of dark chocolate gives these gooey cookie bars an extra touch of yumminess without adding too much sugar.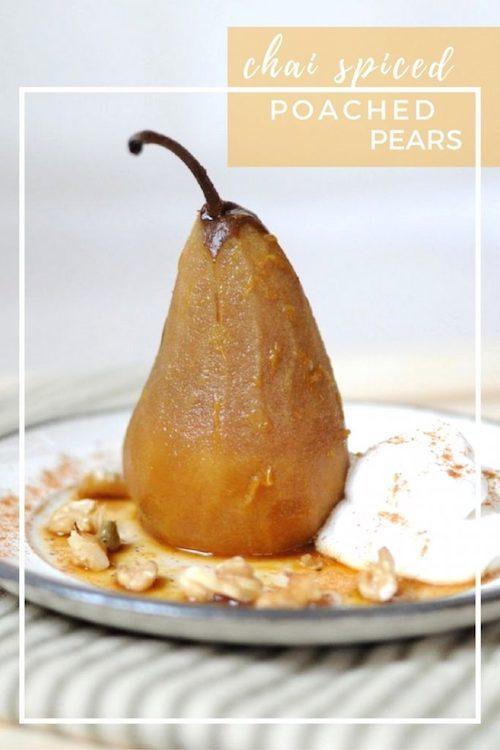 These poached pears from Teaspoon Living taste decadent, but use only a few, simple ingredients to make! They are refined-sugar-free–only orange juice and maple syrup to sweeten–and slow cooked in chai spices like cinnamon, ginger and cardamom. Bonus: these smell delicious while they're poaching!
That concludes today's DASH Diet Slow Cooker Recipe Roundup.
What's your go-to recipe to make in your crockpot? Have a favorite way to make your favorite recipe DASH-Diet-friendly? Leave us a comment below!