It's not difficult to cook a compliant slab of steak on Whole30 – plenty of the recipes we included here are little more than meat, salt, and pepper.
However, some of the obvious steak toppings must get set aside – honey and butter are out, but ghee and balsamic vinegar are in!
In addition to more simple steak dishes, we've made sure to include some dressed-up dishes with special sauces and toppings to elevate the already elegant steak.
Check out this list of Whole30 steak recipes and get eatin'!
1) Garlic Steak and Potato Foil Packets
With a prep time as quick as 30 minutes, this Garlic Steak recipe from Food Faith Fitness uses fresh thyme and garlic salt for an intense, herby flavor.
2) Chi Spaccas Bistecca Florentina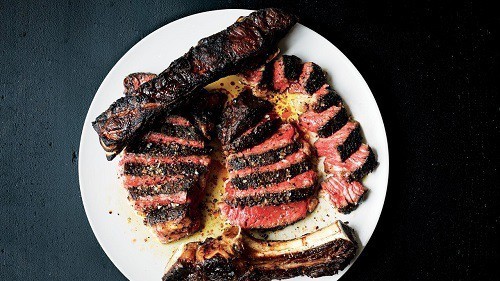 This juicy Steak from Bon Appetit is an unbelievably simple recipe with just two ingredients – sea salt and ground black pepper.
3) Mexican Steak with Avocado Salsa
Blend of aromatic spices (cumin, dry mustard, paprika, oregano etc) give this Mexican Steak from Tastes Of Lizzy T a rich flavor.
4) Chinese Pepper Steak
Seasoned with coconut aminos and herbs, this Whole30-compatible recipe from I Heart Umami will be a quick protein fix for any lunch or dinner.
5) Steak Marsala
This gorgeous Steak Marsala recipe from Little Bits Of is a delicious Whole30-modification with rice wine vinegar, fresh lemon juice and low-sodium chicken broth.
6) Paleo Marinated Flank Steak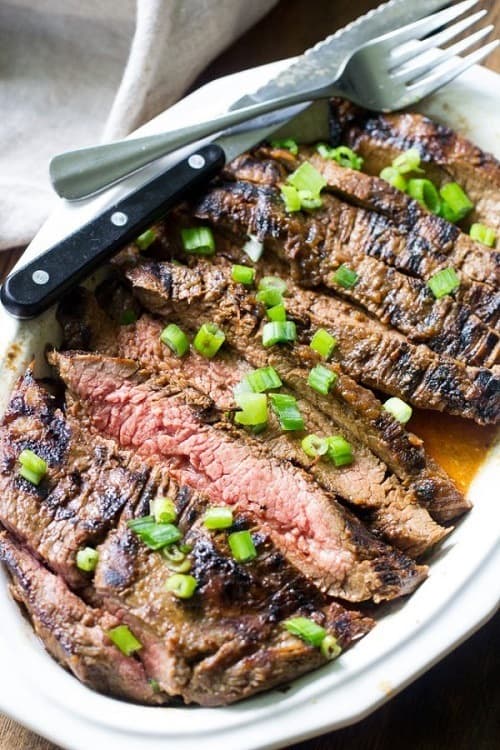 Prepped with dates, brown mustard, apple cider vinegar, coconut aminos, and spices, this luxurious Flank Steak from Paleo Running Momma will wow your dinner guests.
7) Salt and Pepper Steak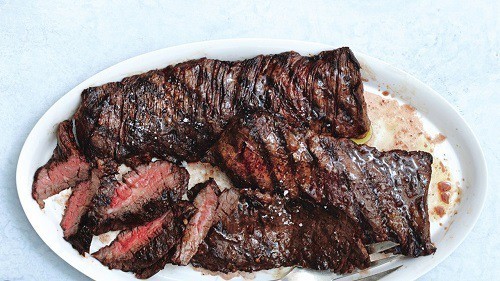 All you need is a quality cut of meat and a few sprinkles of salt and black pepper to prepare this juicy Steak recipe from Bon Appetit.
8) Skillet Steak and Potatoes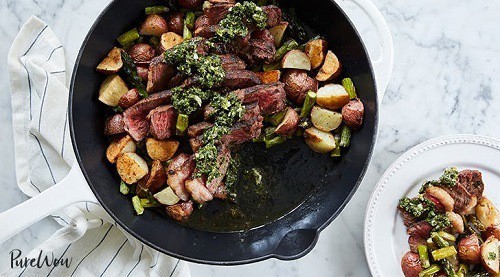 Tossed with baby red potatoes and a mouth-watering tangy sauce, this Skillet Steak recipe from Pure Wow is a complete meal in a single pan.
9) Grilled Flank Steak with Tomatoes, Red Onions and Balsamic
This Grilled Flank Steak recipe from Skinny Taste uses red tomatoes and herbs for a fresh, summery feel.
10) Balsamic Flat Iron Steak Salad
Balsamic vinegar-marinated Steak strips served with a mushroom, avocado, bell pepper and lettuce-salad will keep you full for longer. (Recipe from Peace Love and Low Carb)
11) Salisbury Steak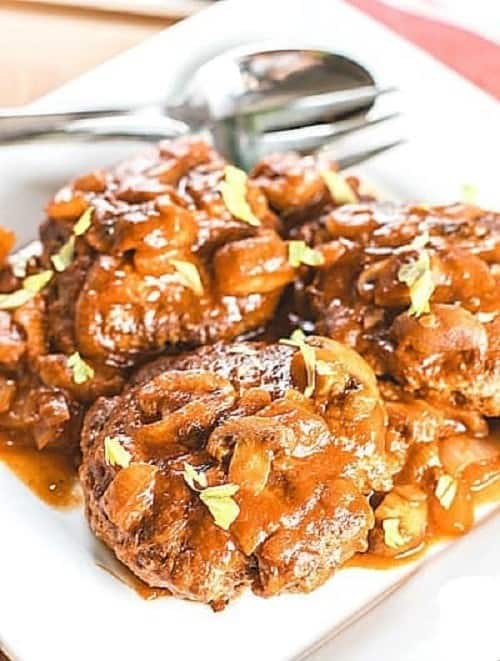 This Whole30-compliant version of Salisbury Steak from Laughing Spatula is a simple recipe with earthy crimini mushrooms, beef broth, and zesty tomato paste.
12) Sheet Pan Steak and Veggies
Damn Delicious uses vibrant veggies like broccoli and red potatoes in this Sheet Pan Steak recipe for a boost of nutrition.
13) Grilled Ahi Tuna with Red Pepper Relish
Paired with a tangy red pepper relish of chopped bell peppers, fresh thyme, lemon juice and fresh basil, this delicious Tuna Steak recipe from Farmstead Chic is perfect for serving guests. OK, we know this isn't exactly steak, but maybe you feel like mixing up the meat now and then.
14) Grilled Steak with Cilantro Sauce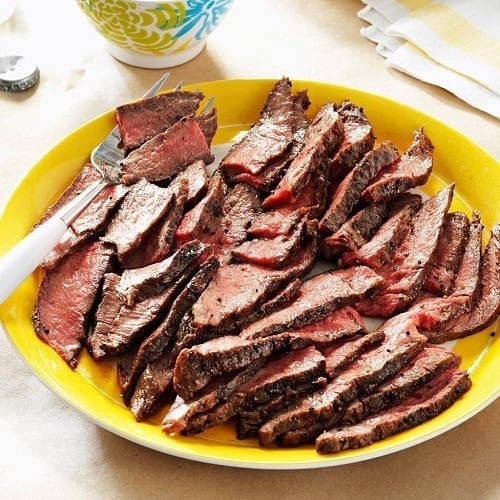 This gorgeous Grilled Steak from Taste Of Home is served with a simple, flavor-packed sauce of cilantro, parsley, lemon juice, and mint.
15) Balsamic Flank Steak with Chimichurri Sauce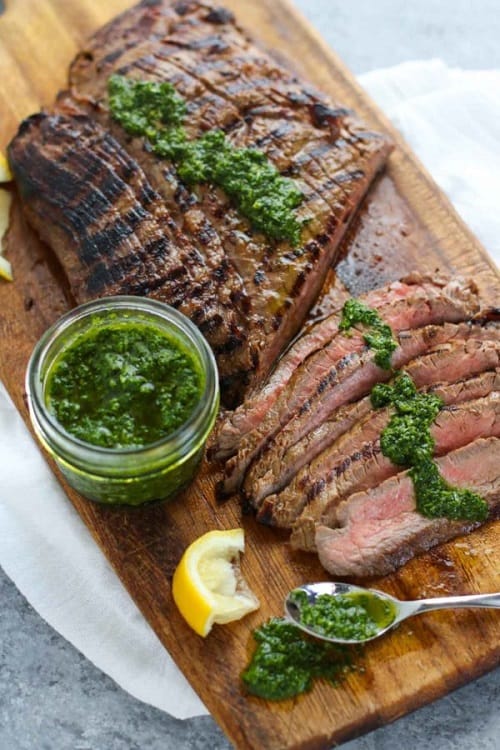 The chimichurri sauce with fresh parsley, avocado oil, lemon juice, and garlic adds tons of flavors to this Balsamic Flank Steak from The Real Food Dieticians.
16) Sizzling Sirloin
Aubergines, cherry tomatoes, garlic and a handful of fresh basil are all you need to serve this lovely 5-ingredient Steak Sirloin recipe from Jamie Oliver.
That brings us to the end of this list of Whole30-friendly steak recipes. Do you have favorite compliant steak recipes we missed? Please share your picks in the comments!