Loaded with nutrients and fiber, the banana is a versatile fruit that can be used in multiple ways to make delicious recipes that are also Whole30-compliant.
Listed below are 15 great banana recipes that have been given a Whole30 makeover.  They can be prepared easily and served as everyday meals or enjoyed as indulgent treats.
Note: The large majority of these recipes are what we'd classify as SWYPO. They are ingredient-compliant desserts, which makes them a no-no for your first 30 days. If you're extending your Whole30 regiment beyond 30 days, these sweet treats are fair game. Otherwise, we say stay away!
1) Banana Mug Cake
Craving something sweet? This delicious Banana Mug Cake from One Clever Chef is Whole30-compliant and ready-to-serve in almost no time.  Make one for yourself in your favorite mug!
2) Three-Ingredient Banana Bread Pancake

Don't ever skip breakfast again, instead enjoy for these soft and fluffy Three-Ingredient Banana Bread Pancakes from Tastes Lovely when in a hurry.  Just bananas, eggs, and cinnamon make these gluten free, dairy free, and grain free-yet full of flavor.
3) Banana Matcha Smoothie
Get your daily dose of green with this Banana Matcha Smoothie from Food Faith Fitness.  What a great way to use your amazing matcha, and it only requires 1 teaspoon per serving.  Give it a try!
4) Caramelized Bananas with Ghee and Cinnamon
Caramelize a pair of ripe bananas and serve 'em with a drizzle of ghee and cinnamon for a Whole30-compliant dessert. (Sourced from Reclaiming Yesterday).
5) Whole30 Banana Almond Chia Pudding
Grits And Chopsticks' Chia Pudding with Banana and Almond is full of flavors and great to head-start your day, but pretty enough to serve to guests as a healthy dessert too.
6) Banana Muffins
These nutmeg-and-cinnamon-flavored Banana Muffins from Thank You Honey Blog are perfect for snacking on-the-go.
7) Breakfast Bake Sweet Potatoes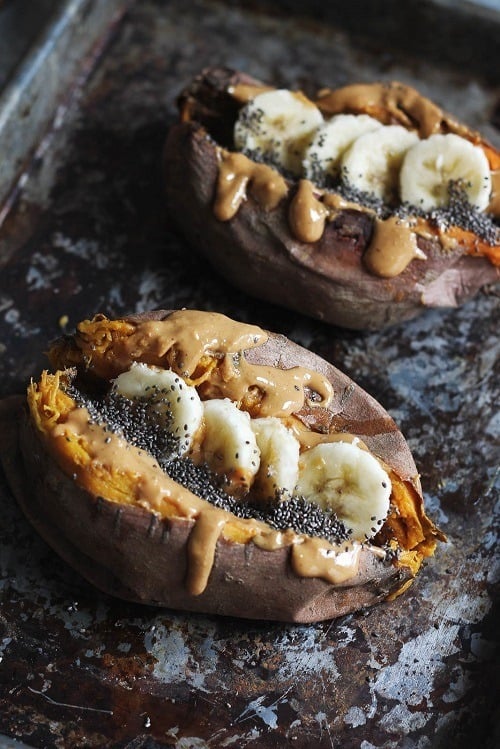 Everyone will love digging into these baked sweet potatoes for breakfast and Ambitious Kitchen has added banana slices and almond butter for extra creaminess.  Try this delicious and healthy way to start the day for your whole family while keeping Whole30 complaint.
8) 3-Ingredient Banana Custard
Whip the ripe bananas with coconut milk, eggs, cinnamon, and vanilla extract for an indulgent treat. (Check out the recipe at The Baking Fairy).
9) Almond Butter Banana Cookies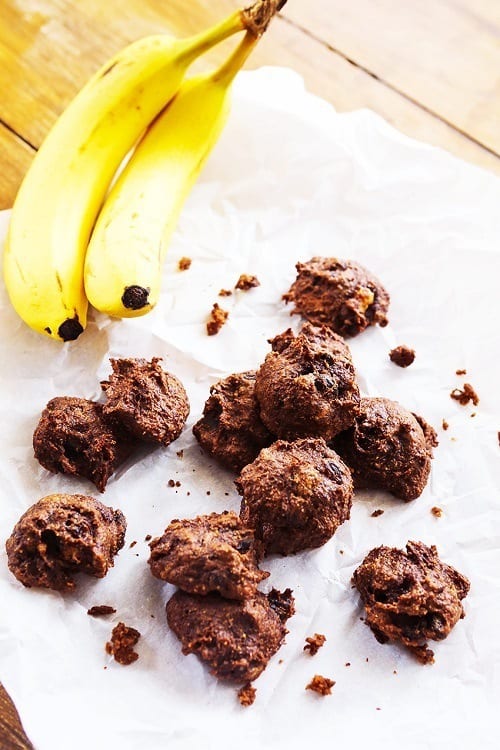 These naturally-sweetened Almond Butter Banana Cookies from Pipe And Debby will satiate your cravings while keeping you right on the Whole30 track.
10) Monkey Salad
Simply throw the banana slices in a jar with your favorite berries and nuts – even the kids will enjoy preparing this yummy Monkey Salad from See Vanessa Craft.
11) Whole30 Breakfast Bowl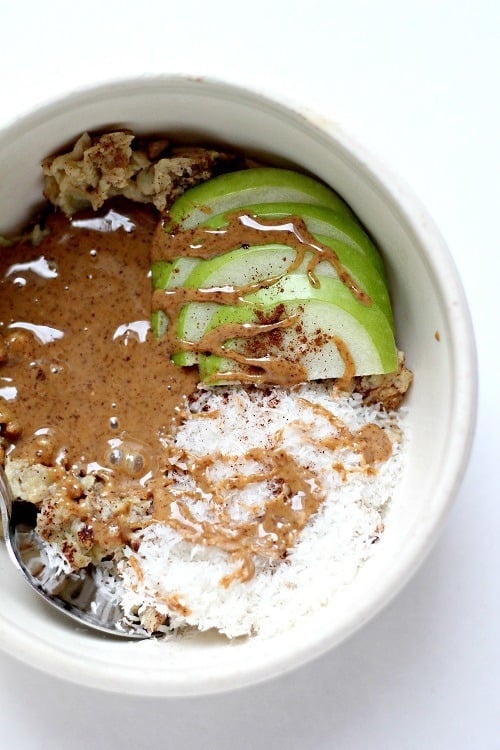 This nutritious Breakfast Bowl from Bravo For Paleo is a quickie Whole30 breakfast option for busy bees.
12) Banana Bread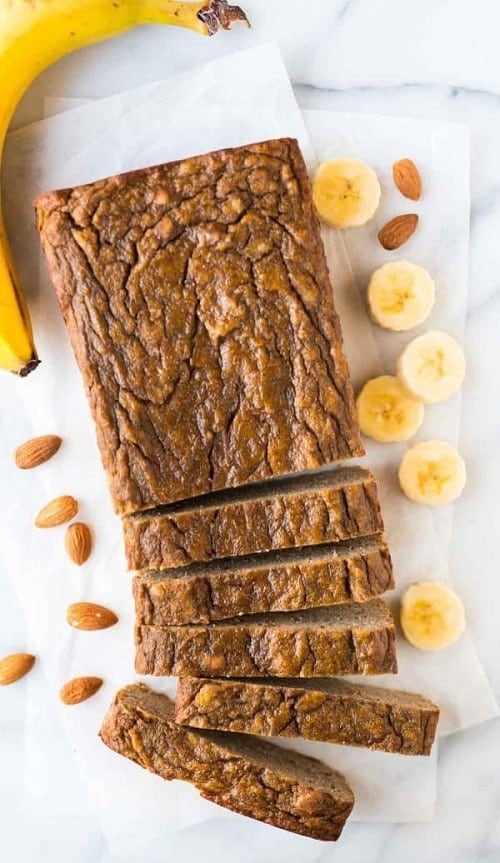 Banana Bread from Well Plated is a great Whole30-alternative that is still moist and flavorful.  want to stay healthy while still enjoying a homemade, baked bread? Give this twist on a traditional favorite a try.
13) 3-Ingredient Brownies
Subtly sweetened with ripe bananas, these scrumptious Whole30-compliant Brownies from Popsugar are quick to make and a favorite among young and old alike! Plus, they only require three ingredients – almond butter, bananas, and cocoa powder.
14) Almond Butter Banana Protein Balls
Stripped of energy? Pop-in one of these protein and fat-packed Banana Balls for a quick energy boost. (Recipe from The Real Food Dieticians).
15) Blackberry Banana Ice Cream
With no added sugar or dairy products, this gorgeous Blackberry Banana Ice Cream from Healthy Little Peach is Whole30-compliant and purely guilt-free.  Go ahead and indulge!
That brings us to the end of our 15 Whole30 Banana recipes. Did we miss any banana treats you particularly like? Share your favorite recipes in the comments.